Media Watch
1
Guardian: Stoke stroll 'ideal preparation'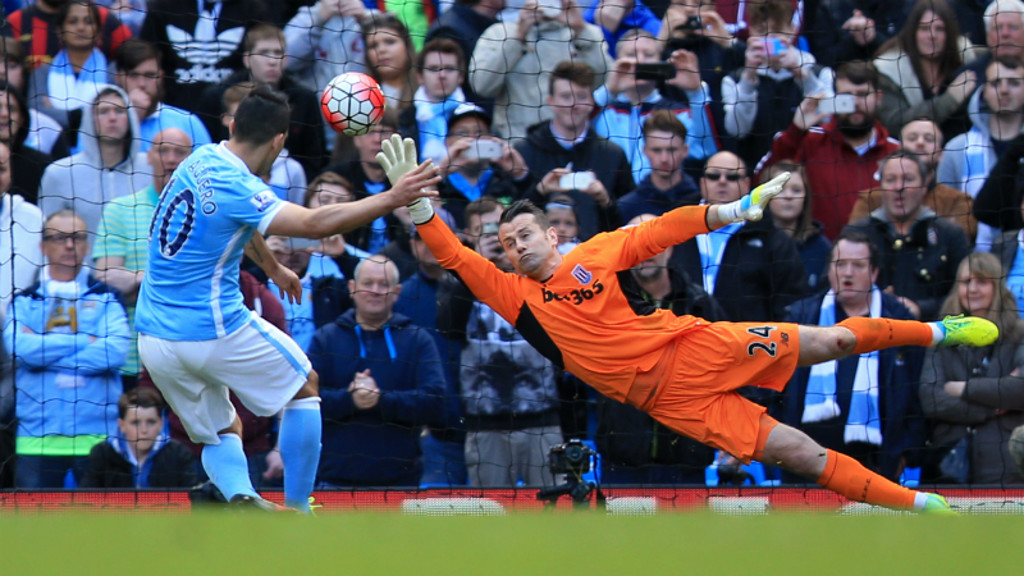 City swept away any notion that they might take their eye off the ball in the race for UEFA Champions League qualification yesterday.
With one of the biggest games in the club's history just days away, Manuel Pellegrini's side enjoyed an afternoon stroll against Stoke, triumphing emphatically to the tune of four goals to nil.
Across all of the newspapers you're waking up to this morning, it's agreed that this was perfect preparation.
Jamie Jackson of the Guardian reported: "Pablo Zabaleta is a cult hero to the Manchester City faithful and unsung in the wider football consciousness. Yet the way he zoomed along the right then selflessly created Kelechi Iheanacho's third goal was a moment worthy of marking his 300th appearance for the club.
"The Nigerian's 10th of a breakthrough campaign came on 65 minutes and allowed his team to cruise home, as Iheanacho bagged a second towards the end after the substitute Wilfried Bony played him in.
"On Tuesday Real Madrid are at this stadium for the Champions League semi-final first leg and this was ideal preparation.
"The win lifted Manuel Pellegrini's men up to third place on 64 points with three matches remaining."
Much of the praise in the printed and pixelated press is reserved for young Kelechi Iheanacho.
The Nigerian was named Man of the Match by supporters and the host broadcasters alike, thanks to a brilliant display alongside Sergio Aguero.
Football365's Matt Stead has written an interesting feature on the 19-year old, comparing his rapid ascent with that of United striker, Marcus Rashford.
Stead posits: "On Saturday, the Nigerian scored the tenth and 11th goals of his first season in professional football against Stoke.
"A member of City's first-team squad since the start of the season, the forward has taken his chances when they have been offered to him.
"Rashford's rise has been sudden, but Iheanacho's has been a slow burner. It makes his progression no less impressive.
"The Nigerian has grasped the opportunity time and time again."
Elsewhere, we turn our attentions firmly towards Tuesday and news that Real Madrid are now sweating on the fitness of Karim Benzema.
FourFourTwo report: "Real Madrid suffered an injury scare ahead of Tuesday's Champions League semi-final clash against Manchester City as striker Karim Benzema was substituted before half-time in the Liga match at Rayo Vallecano.
"Benzema has 23 league goals to his name this season despite struggles with a thigh problem and he limped out of the action to be replaced by Lucas Vazquez, with Madrid 2-1 down against their near neighbours.
"The 28-year-old then appeared to have ice applied to his knee on the bench by a member of the Real Madrid medical staff."