Media Watch
1
Mirror: City show rivals they are the real European deal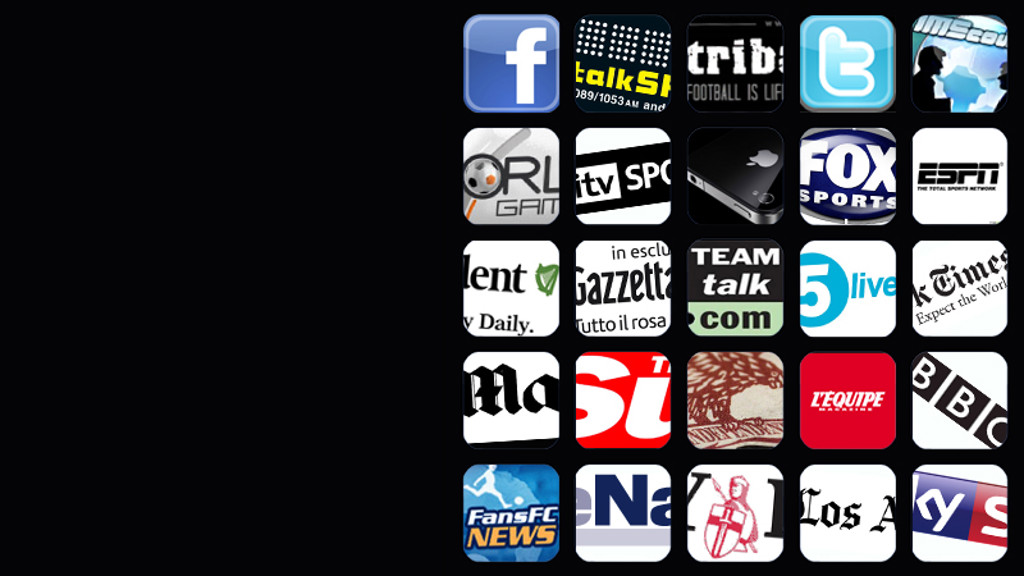 What the MEDIA says finished
The Morning after the night before, and a sift through today's press reports is a reminder of just how good the night was.
Not that most Blues would have needed any reminder after a sparkling performance that saw City qualify for the last 16 of the Champions League with two games to spare.
You can read the official view on events in Seville right here, or watch Wilfried Bony's reaction on CityTV.
So what did the press make of it all?
Well, unsurprisingly it's praise aplenty for Manuel Pellegrini and his team.
Let's start with the Daily Mirror, and like many other writers David Anderson believes City have now announced their true capabilities on the European stage.
He scribes: "When the Spanish took Seville back from the Moors 600 years ago, they flattened their mosque to build the city's awesome Gothic cathedral to let everyone know they were in charge.
"And last night Manchester City made their own emphatic statement in the same city to tell their Champions League rivals they are the real deal.
Manuel Pellegrini's side have rattled off three successive wins since that opening defeat to Juventus to qualify for the last 16 with two matches to spare.
"This time they did not need any dramatic last-minute winners as they crushed Sevilla in their once-impregnable fortress of the Ramon Sanchez Pizjuan Stadium.
"The game was over inside 36 minutes as City banged in three goals to blitz Sevilla.
"Don't forget this was a Sevilla side who had won their previous 10 European home games on their way to winning back-to-back Europa Leagues.
"The Blues swept them aside with an attacking verve which could take them far in this season's competition.
"And City did it without the injured Sergio Aguero and David Silva, while Pellegrini was able to leave the red-hot Kevin de Bruyne on the bench until the last 16 minutes."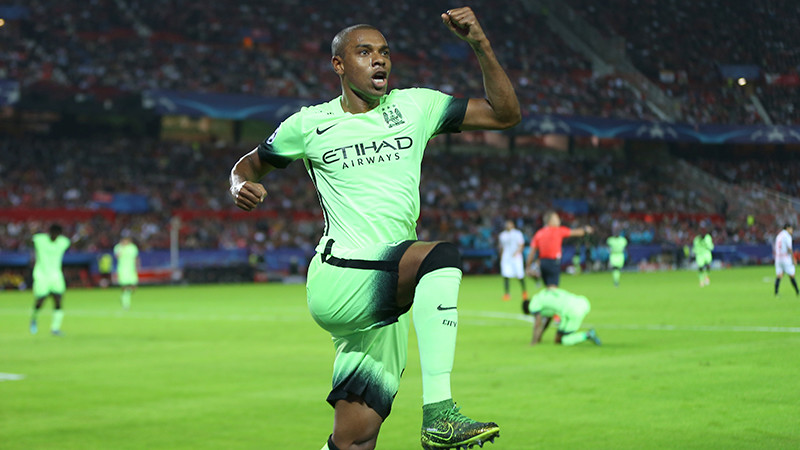 There's more of the same in the Manchester Evening News, with the balance of attack and defence a key focus for the paper's Anthony Jepson: "Manchester City surged to the top of Group D and sealed qualification to the knockout stages of the Champions League with two games to spare.
"And it came with a performance that paired defensive fortitude with attacking verve.
"City conceded a goal - but Manuel Pellegrini will be delighted with the way his side, Benoit Trémoulinas's goal aside, kept the home side at bay, allowing them barely another chance.
"Raheem Sterling got things started, using his pace and attacking thrust to grab the opener and he had a hand in Fernandinho's header for the second.
"Sevilla hit back but Wilfried Bony proved he can finish with a neat goal following Jesus Navas' accurate centre from the right.
"City had it wrapped up by half-time with a dynamic dominant performance that was among their best in the competition and the first win by an English team against Sevilla in Seville in the Champions League.
"And they did it with talent to spare, leaving Kevin de Bruyne on the bench until the 72nd minute."
He was also unable to nominate anyone for the traditional 'bad day' section of the 30 second verdict, writing: "No-one from City. Despite conceding, it was composed, determined team effort. A satisfying night's work for manager Manuel Pellegrini."
A coming of age display?
Goal.com's Sam Lee certainly thinks so.
He argues: "Manchester City supporters have waited a long, long time for a really top-level Champions League performance. Europe's biggest clubs had been hoping it would never arrived. On Tuesday night it did, and in some style. It can be easy for fans and pundits to get carried away in victory, but in this case it is difficult to overstate how impressive City actually were.

"Too often the Blues have gone into the final weeks of the group stages needing something approaching a miracle. This time they're through to the last 16 with two games to spare - from the supposed group of death.

"From beginning to end at the Ramon Sanchez Pizjuan, every single player was more or less flawless.
"The midfield trio of Fernando, Fernandinho and Yaya Toure worked perfectly. Not only did they allow a counter-attacking approach, they also helped dictate the play and dominate possession when City needed to control proceedings. All three were imperious but Fernandinho shone brighter than his two accomplices, and indeed everybody else on the pitch. He was everywhere, whether winning the ball in front of the defence or popping up in the box to head home the loose ball.
"This was as close as you can get to a complete European away performance."
Oof, praise indeed!
You want more of the same? Oh go on then, one more for the road…
Let's end with Jamie Jackson's verdict in the Guardian, if only for a healthy dollop of Blue Moon: "Against a Sevilla team who had won their last 10 home matches in Europe, City managed the contest expertly to the delight of their fans.
"City required 11 minutes to give their support cause to break into a raucous rendition of Blue Moon. By then they were 2-0 ahead and rampant. Both goals came from the dazzling Raheem Sterling as he scored the opener for his first Champions League goal and tore Sevilla's defence open for the second. The 20-year-old was bought for nights like these. A criticism has been he does not score enough but this charge against Sterling's claim for a place among Europe's elite players fades with each goal.
"A sixth for the club showed a dead-eyed finishing ability as Sterling took Fernandinho's pass and fired beyond Sergio Rico with his weaker left foot. Another three minutes had elapsed when Sterling skated beyond the defence and passed to Wilfried Bony. His shot was parried by Rico and Fernandinho scored.
"This silenced the home support and had the City fans singing their favourite ditty.
"As the match entered its final stages the requirement was to jam the door shut. In doing so City served notice of a growing maturity in the Champions League, as they become a proposition few opponents will relish facing."
Have a fantastic Wednesday, Blues!