Media Watch
1
MEN: Bony aiming to fire City to CL qualification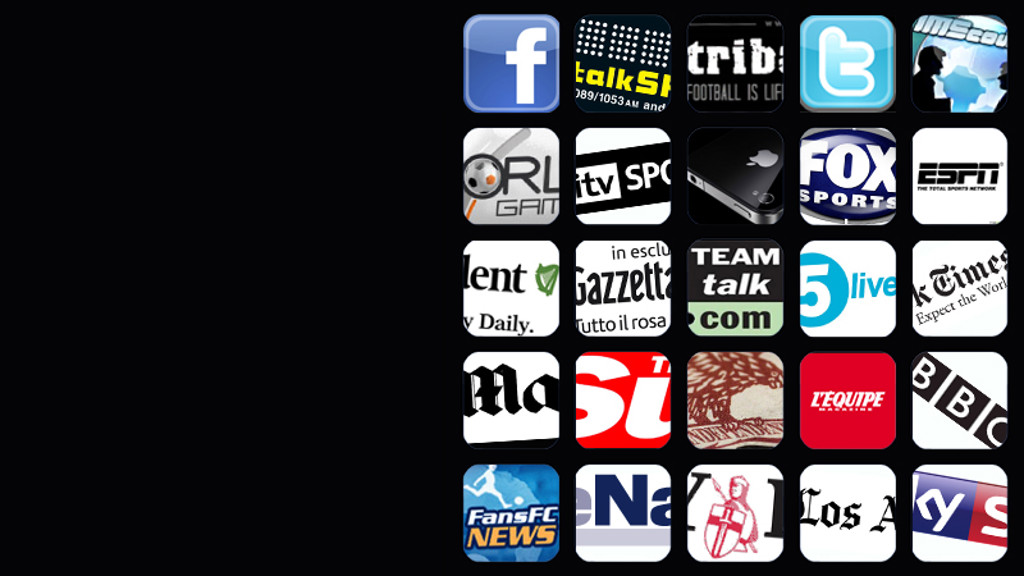 What the MEDIA says finished
The crucial games just keep on coming and today is no exception.
A City win in Seville coupled with a Juventus win against Borussia Monchengladbach will see the Blues qualify for the knockout stages of the Champions League with two games to spare.
One man determined to help them on the way is Wilfried Bony, denied a goal when the two teams met at the Etihad Stadium just two weeks' ago.
Although he's happy as long as the team is winning, he admitted that he's hoping to get his own name on the scoresheet as soon as possible.
"I'm getting a good run in the team now, it's going OK," Bony told the Manchester Evening News.
"It's important for me to get goals but the more important thing is to win so if others are getting them that's OK."
He added: "I'm trying everything to score goals, but they did not go in for me on Saturday.
"I hope soon they will. It would be great to get one in the Champions League.
"I thought I had a goal in the last game against Seville but it looks like maybe not so perhaps I can get one in this game instead.
"I am here to score goals. I just want to do my job, do my best in training and score when get my chance in the match. A striker is happy when he scores, especially when the team wins."
However, Sevilla boss Unai Emery is just as keen to ensure the Ivorian does not breach his defence.
The manager has spoken of the need to remain organised and defend strongly against a side he believes is likely to pose his own team plenty of problems.
He is quoted by ESPN as saying: "This could be decisive in terms of what happens to us in the competition. If we want to get through to the next phase we have to be brave tomorrow and give our best.
"We need to play well, be solid. We know they are going to pose a great threat to us. They are a team that are very well drilled.
"We have to work hard, defend well and be very solid at the back. That is what is going to help us progress in this tournament and this season in general."
Asked if he was worried about the attacking threat posed by the likes of Bony, Kevin De Bruyne and Raheem Sterling, Emery said: "We are concerned and we are focused but worried is perhaps too strong a word.
"We know what we have to do in terms of getting a result for ourselves. We are looking to drive forward, play with intensity and play quickly.
"We are a lot stronger defensively at home. So we need to make the most of that and we need to give them a feel of how difficult it is to come to our stadium and play against us."
You can watch what Manuel Pellegrini and Nicolas Otamendi had to say at their own pre-match press conference on CityTV right here.
Of course, we'll have plenty of build-up throughout the day here on mcfc.co.uk, and you can follow the game with us on our Match Day Centre, in the Matchday app or on twitter.
All eyes on the Ramon Sanchez Pizjuan Stadium at 7.45pm UK time!
It's now just (!) two months until the transfer window opens again and the media are already beginning to worm morsels of gossip and speculation into the headlines.
One name that refuses to go away is Paul Pogba – that's right, he's back.
It was widely speculated that he had already agreed to move to Barcelona once the Catalan club had their transfer ban lifted, but his agent Mino Raiola is back in the news today firmly denying that any deal has been done.
Of course, this leaves City with "renewed hope" – according to the Daily Express, at least!
Bruce Archer writes: "It was believed part of the decision not to join Chelsea was down to an agreement with Barcelona, who were under transfer embargo during the summer.
"Their transfer ban is lifted in January and the Catalan club remain favourites for his signature.
"Pogba's agent, however, claims no deal is in place and says he could even stay in Turin another season.
"'We said no to several teams, and continue to move forward, judging the moment,' Raiola said.
"'We can't say that Pogba will leave after this season, he could stay another year at Juventus.
"'We don't have a pre-agreement with anyone.'"
Of course, this is all just paper talk and no deals are done until you read official confirmation on mcfc.co.uk!
See you in a few hours for the game, and don't forget your lucky socks…