Media Watch
1
Lampard: City struggle without Kompany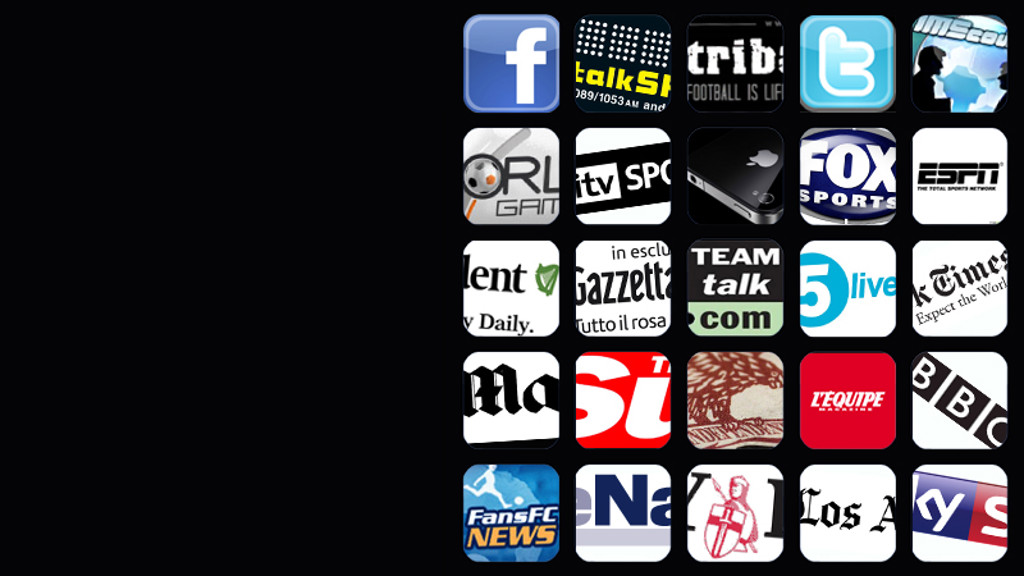 What the MEDIA says finished
There are far more pleasant tasks than wading through the reaction from yesterday's disastrous result at the Etihad.
But is has to be done.
As you can imagine, there's plenty of deserved praise for the visitors, while the media world were less than impressed with the hosts' showing to say the least. So, what's being said...?
Well, the match reports are pretty damning. Let's just breeze through those, shall we?
The Guardian's Paul Wilson reflected: "This game was supposed to be about Manchester City's wealth of attacking options, not the paucity of their defence.
"Liverpool were considered to be the side with the defensive worries, with many fans nervous about Dejan Lovren coming into the side for the injured Mamadou Sakho and facing the pace of Raheem Sterling and the power of Sergio Aguero, yet it was the home back line that struggled almost from the word go."
Simon Bajkowski of the Manchester Evening News wrote: "City paid the price for an abysmal first half that saw them gift goals to the visitors. Eliaquim Mangala and Martin Demichelis were particularly culpable for the goals but every Blue underwhelmed.

"Even when a bit of class from Sergio Aguero got City belatedly up and running, they did not create enough to threaten a comeback and a clinical Liverpool deserved their fourth."
Tim Rich declared in the Independent: "If the first goal should have acted as a wake-up call, the second ought to have been a bucket of iced water but still Manchester City continued to slumber, their shoddiness emphasised by a free-kick that saw Yaya Touré push a simple square pass to Fernando, who allowed the ball to run over his feet.
"Touré did not survive Manuel Pellegrini's half-time team talk and nor did Jesus Navas."
You get the idea... And (unfortunately) there's more because Frank Lampard has pinpointed the absence of skipper Vincent Kompany - and a dependence on other stars - as a major factor in the Blues' downfall.
Quoted in an article on Four Four Two's website this morning, the former City midfielder stated: "City were nowhere near their best, that was apparent from the first 10 minutes when they were off the pace slightly.
"They have got two centre-halves in there who are not used to playing together, they are missing their captain, and that became apparent very quickly.
"We have all had bad games and when those first couple of passes go astray and then they are running at defenders and they are all over the shop, it is very hard to get that back, particularly when Liverpool keep the pressure on.
"They have to wipe it from their memory, because there is nothing good about it. And the good fact is they are still in the title race, as you can see from the table.
"I do not think that it changes, though, a few fundamental problems they still have - when Vincent Kompany does not play, you can see that they struggle at the back.
"David Silva is not fit and he is massive for them, there is an over-reliance on Aguero - he is one of the best strikers in the world, but when he is not there, you do wonder where they will pick up the points.
"Yaya Toure is a massive player for the club, but when he is not at his best, I think it is a problem for them. Do you play him as a two, or more advanced?"
On a day which yielded few highlights, Aguero's superb solo effort was certainly one of them. As a result, there's a snippet of good news provided by Goal.com as Kun overtook compatriot Carlos Tevez to become the highest-scoring South American in Premier League history.
Stephen Darwin explains: "The Argentine forward, who returned to Manchester City's starting XI after missing four league games through injury, struck in the 44th minute at the Etihad Stadium, his 85th in England's top flight.

"That strike moves Aguero ahead of former City team-mate and fellow Argentine Tevez, who hit 84 goals in the Premier League during spells with West Ham, Manchester United and their cross-city rivals at the Etihad Stadium.
"Barcelona forward Luis Suarez (69), meanwhile, is third in the Premier League's all-time list of South American goalscorers, while another Uruguayan, former Chelsea midfielder Gustavo Poyet, is fourth with 54."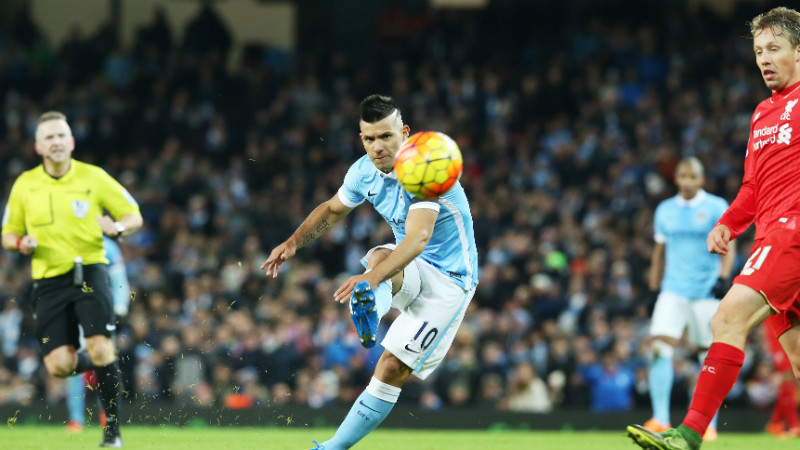 Finally, in other (bad) news, the Daily Mail report Samir Nasri could be out of action for another five months.
An article reads: "Manchester City boss Manuel Pellegrini fears Samir Nasri could miss most of the rest of the season, but hopes Vincent Kompany and David Silva are back in action within a week.
"French midfielder Nasri, who has missed City's last six games with a hamstring injury, this week revealed via Twitter that he could be out for another three months.
"Now Pellegrini has given more details about the 28-year-old's condition, revealing that he faces a tendon operation after suffering a setback on the training ground, and the lay-off could be longer than feared."

Pellegrini said: "We don't have Samir Nasri for four or five months. He has a tendon injury in his right leg so now he must have surgery because it's an important (serious) injury."