Media Watch
1
Daily Mail: French winger on City's radar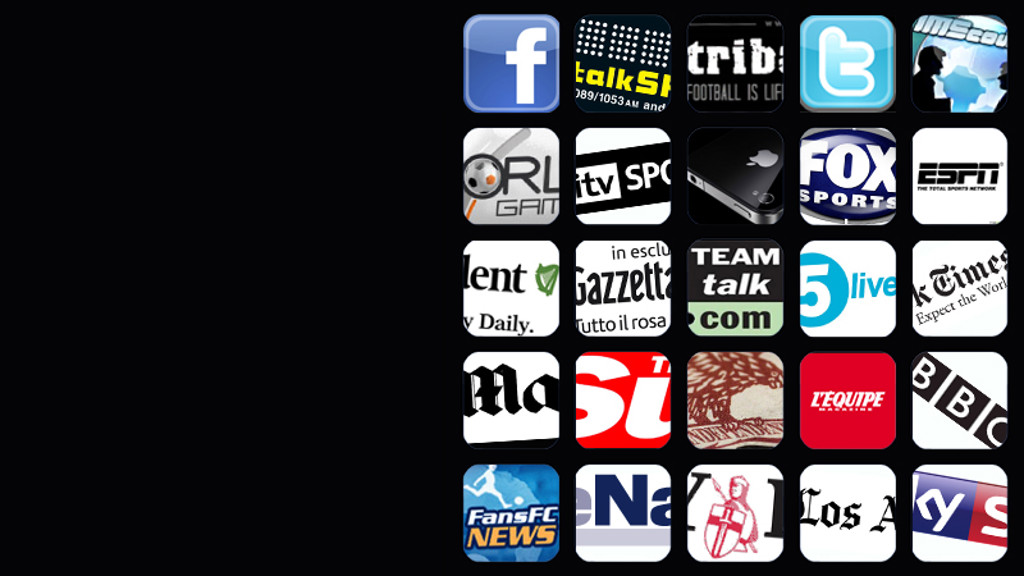 What the MEDIA says finished
Just three days to go until table-topping City lock-horns with Jurgen Klopp's Liverpool at the Etihad Stadium and the media are ramping up their mentions of the Blues. Here's the best of Wednesday's stories.
Kicking off with some transfer speculation…
"Manchester City are stepping up their interest in Rennes winger Ousmane Dembele" report the Daily Mail.
"The 18-year-old signed his first professional contract at Rennes last month and is regarded as one of the brightest forward talents emerging in France.
"Chelsea, Borussia Dortmund, Atletico Madrid and Red Bull Salzburg have also made regular checks on his progress with the Austrians making a £1.7m offer last summer.
"Dembele has been watched by City for several months and it is understood they have had strong recommendations from Patrick Vieira prior to his departure for New York City.
"Rennes have protected their asset by tying Dembele to professional terms but City are now weighing up an offer.
"The teenager plays on the left wing but is comfortable on the right too or as a secondary striker."
Do you know much about Dembele? Let us know your thoughts on the rumour on Twitter.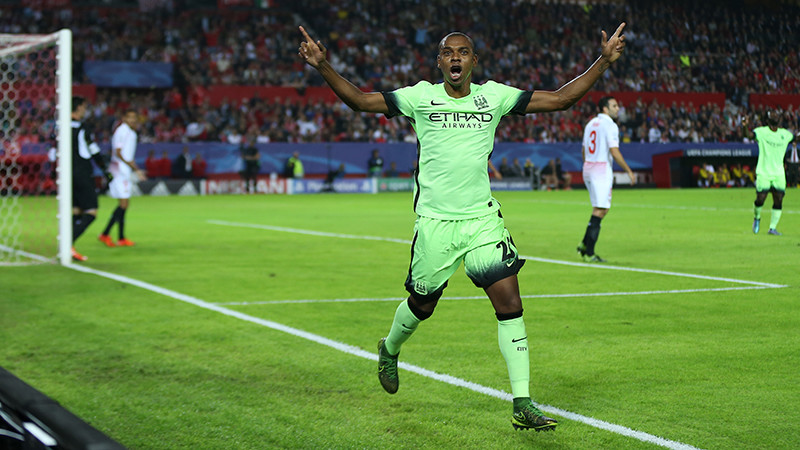 "Fernandinho will be offered a lucrative new Manchester City deal after his brilliant start to the season" reckon the Manchester Evening News' Stuart Brennan.
"The Blues will open talks with the Brazilian ace's representatives even though his current deal does not expire until 2017.
"And the 30-year-old is set to move up the pay structure – as statistics back up the evidence of the eye and show he is City's most important player this season.
"The £30million capture from Shakhtar Donetsk proved himself a world-class midfielder in the opening six months of his debut season.
"But after a Herculean effort which perhaps showed he had underestimated the demands of the English season, his form tailed away as the Blues won the title.
"And last season, after the physical drain and emotional strain of Brazil's World Cup blow-up, he looked like a player struggling to re-discover his form.
"This season he has bounced back better than ever, and is an early front-runner – perhaps with Arsenal's Mesut Ozil and Leicester's prolific Jamie Vardy – for individual honours.
"Part of the reason for that re-birth has been the return to form of his Brazilian "brother" Fernando.
"He was brought in to give Fernandinho a helping hand in terms of defensive duties and free Toure to run games and create havoc further forward.
"But a persistent groin problem affected Fernando's form last season and Fernandinho ended up doing the leg-work once more.
"With Fernando back in harness and playing well, we have seen the real Fernandinho, joining in attacks freely – against Sevilla he was sensational, setting up the first goal and scoring the second.
"He has bagged similar goals against Chelsea and Watford, while his header in Seville was the kind of poached effort you might normally associate with a penalty area sniffer
"The statistics, a crucial part of any top player's portfolio these days, also stack up.
"Fernandinho has had more touches of the ball (591), and received more passes (438), than anyone else in the team this season."
Has Ferna been your player of the season so far? Let us know on Twitter.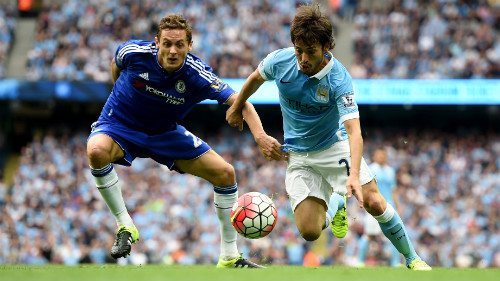 "When David Silva returns to full fitness, which could be just in time to play Liverpool at teatime on Saturday, Manchester City will be closer to their attacking best" believes the Bleacher Report's Rob Pollard.
"The Blues have been without Silva for their last seven matches, a period in which they've remained unbeaten and played some superb football.
"But Manuel Pellegrini could be ready to welcome Silva back from the ankle injury he sustained in Spain's game with Luxembourg in early October. The City boss told reporters before City's last match with Aston Villa that the Spanish playmaker could well be available to face Jurgen Klopp's side, with the current international break providing the perfect opportunity to prepare him for Premier League action once again.
""He's working on his ankle, but it is not 100 percent fit," Pellegrini said. "He tried last week to play a small sided game, but couldn't. I hope after these 15 days he will be OK."
"It would be a significant boost to City's chances of success against a Liverpool side still trying to adapt to Klopp's high-intensity pressing style.
"The Anfield club have shown signs of improvement, but their defeat to Crystal Palace in their last outing was perhaps a reminder that Klopp's squad lacks the kind of quality he requires to make a push for the top four. City are expected to get three points and maintain their position as league leaders.
"Silva is likely to make an immediate return to the No. 10 role he has so often excelled in. Wherever he starts, the former Valencia man tends to have a significant impact, but there's little doubt his talents are best utilised in a central role just behind the striker."
How much have you missed Silva? Tweet us with your thoughts.