Media Watch
1
Daily Star: City chasing Benfica winger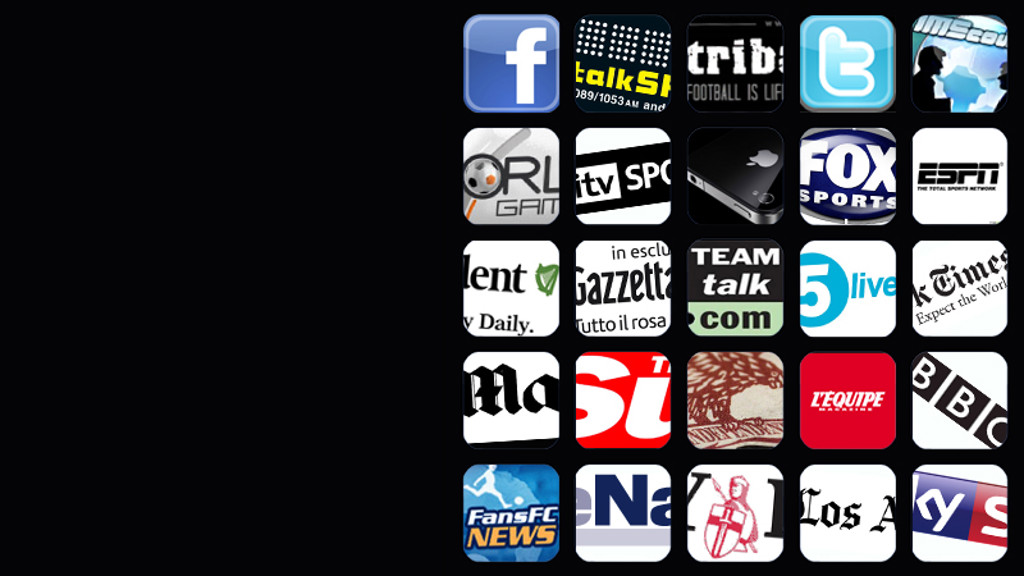 What the MEDIA says finished
There's a distinctly international flavour to Thursday's City-related media round-up.
With the first round of friendlies and World Cup Qualifiers dominating the next fortnight's football calendar upon us, here's the latest on the City players on duty from ESPNFC.com.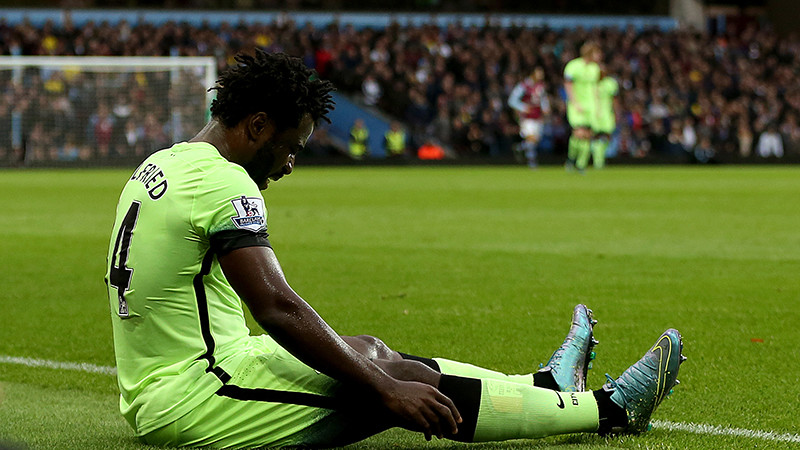 "Manchester City striker Wilfried Bony has been ruled out of Ivory Coast's World Cup qualifying double-header against Liberia.
"Bony limped off in City's 0-0 Premier League draw at Aston Villa on Sunday because of a hamstring injury, with manager Manuel Pellegrini saying afterward he did not think the 26-year-old would be able to play during this international break.
"It was subsequently confirmed by the Confederation of African Football (CAF) on Wednesday that Bony would not be involved in the Elephants' clashes with Liberia away on Friday and at home next Tuesday due to injury.
"Another City player who will not feature in those matches is midfielder Yaya Toure, although he has declared he will be "ready'' to rejoin the national team next year. Toure, who won the African Nations Cup with Ivory Coast in February, has not been part of the squad of late having wanted a rest, but it seems he is not about to retire from international football.
"Quoted on the CAF website, he said: "I think the next appointment after [the Liberia games] will be in 2016 with the continuation of qualifying for the 2017 African Nations Cup. In any case, I'll be ready.''
"Regarding his current absence, Toure said: "With all due respect to our new coach, Michel Dussuyer, I wanted to have a moment of respite.
""I was coming back from a long period of intense activity with the Elephants and the end of an exhausting season with my club Manchester City. I even had injuries.
""During the offseason, I cut short my vacation in Abidjan to return to the club so I could be subject to a rigorous fitness programme."
"Meanwhile, City captain Vincent Kompany was once again not involved in full training with Belgium on Wednesday. That had also been the case on Tuesday, with it being understood the reason was not an injury but because he did a recovery session instead, owing to the fact he had played only two days earlier.
"Belgium boss Marc Wilmots said on Wednesday that Kompany was one of a group of players who were "following an individual programme of rehabilitation indoors."
"He added: "It's important to recover as much as possible for the two games against Italy and Spain. That's why they are rested.''
"Kompany's fitness was a hot topic from the last international break, with Pellegrini expressing his unhappiness the defender had played for his country after missing five City games with a calf problem. Kompany played around an hour of Belgium's 3-1 win over Israel on Oct. 13, then wasn't restored to the Blues' first XI for the Manchester derby on Oct. 25.
"Wilmots is making no apology for his handling of Kompany and stressed the decision about the run-out against Israel was made jointly by the coach and player.
""I think we did exactly what we had to do," Wilmots said. "In this case a player and a manager had a conversation and agreed playing for 60 minutes would be the best preparation. Vincent agreed and we made the decision together.
""His situation is that he is a top professional player of 30 years who knows exactly what he needs to do to be fit. I allow him to work how he wants.
""Many players come here injured and return healthy and match fit. I don't think we can do any better.''"
City's next domestic fixture sees them pitted against Jurgen Klopp's Liverpool side at the Etihad on 21 November and fans will be relived to hear that Pablo Zabaleta is homing in on a return to action, following quick on the heels of Sergio Aguero who this week declared his intentions to be fit to face the Merseysiders.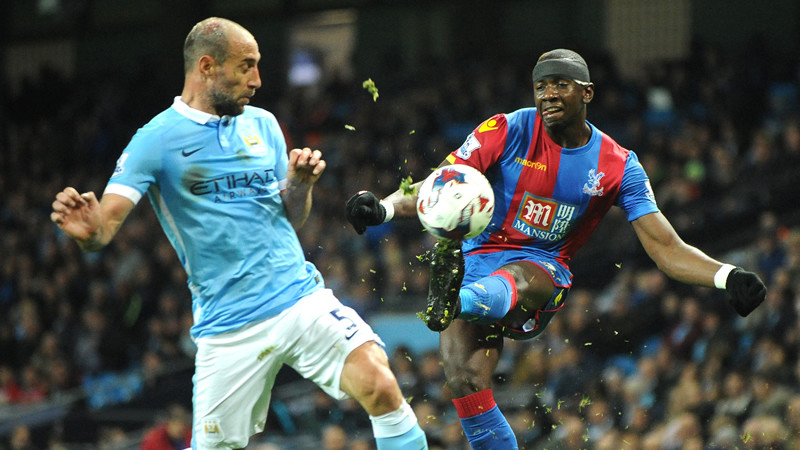 ""I am doing OK, progressing well and trying to be fit for the visit of Liverpool after the international break. We'll see how it goes in the next week or so," Zaba told FourFourTwo.
""At the moment the plan is to re-join the rest of the team next Monday so hopefully everything will go well and I'll be available for our next game."
"After featuring in just six Premier League matches this season, Zabaleta has had plenty of time to analyse his team's displays from the sidelines.
"The 30-year-old has been impressed with City's performances in his absence and believes a solid foundation has been key to their nine-game unbeaten run.
""Defensively we've been really solid, especially in the last few games, but that's exactly what we need," he added.
""We know that we have so much quality going forward and can score goals anytime so to be defensively strong as well is how we need to be every time we play.
""Defending well and keeping clean sheers is important for the team and fives our more creative players a solid foundation to work on so this is something we need to continue.""
And finally a snippet of transfer speculation from the Daily Star who reckon City are one of a handful of teams courting the services of 19 year-old Benfica winger Goncalo Guedes:
"Arsenal, Manchester United, Chelsea and Manchester City are set to fight it out for Benfica winger "Goncalo Guedes, according to reports.
"The 18-year-old has made a fantastic start to the season and has been compared to Cristiano Ronaldo.
"Portuguese newspaper O Jogo report Jose Mourinho has had Guedes tracked five times in recent months.
"The starlet's contract runs until 2021 and he has a monumental £40m release clause."