Media Watch
1
Star: City quoted £118m for De Bruyne and Pogba?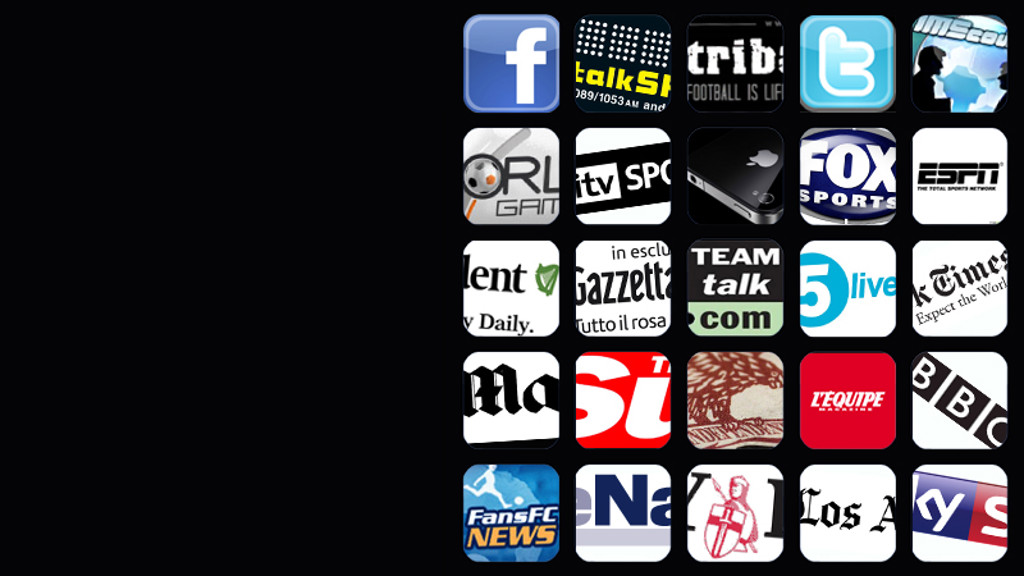 What the MEDIA says finished
Gossip, rumour and speculation – we've got them all here and there is room for little else in today's media round-up.
With the season officially finished and the squad due to touch down from the post season tour of North America this morning, the print and digital press have resorted to the old favourite of summer transfer gossip to fill those football column inches.
It's a varied parcel of reports this morning, but for those of you keeping score there's no need to update those spreadsheets as absolutely no new names have been added to the list, just updates on a host of familiar faces.
So, shall we start with the Daily Star, who claim it will take a whopping £118m for City to add their top two targets, Kevin de Bruyne and Paul Pogba, to the ranks at the Etihad Stadium.
The paper's Sunday exclusive claims that Wolfsburg have added £23m on to De Bruyne's valuation, while Pogba's fee remains high amid interest from around Europe.
Writes Steve Millar: "Manuel Pellegrini, set for a third season at The Etihad, was confident of landing Wolfsburg midfield star Kevin De Bruyne, 23, for £35m.
"But the Germans are so keen to keep the Belgian that they've offered him an extension on his current four-year contract, a bumper pay rise - and upped his value to £58m.
"That's a whopping fee on top of the £60m demanded by Juventus for midfield star Paul Pogba, 22.
"It leaves Pellegrini having to pay far more than expected.
"De Bruyne has refused to commit his future to Wolfsburg and will decide over the next couple of weeks where his future lies, with Man United, Bayern Munich and PSG all showing interest."
Looks like those two are going to be recurring cast members of this round-up throughout the summer…
Speaking of regulars, here's another twist to the Raheem Sterling tale, which is rapidly turning into a multi-novel saga.
Today's claims, once more from the Daily Star, suggest that City are set to offer Edin Dzeko plus cash, and that could see them head straight to the driving seat for his signature.
Marc Williams reports: "City will offer striker Edin Dzeko plus a healthy amount of cash to land the England international.
"The Reds are known to be reluctant to sell their man but the addition of a proven Premier League striker in the deal could persuade them into letting him go.
"It is understood that City will let Dzeko leave the club this summer and are not worried about him joining a top of the table rival.
"According to the reports in Spain, City believe including Dzeko will dramatically reduce the money needed to land Sterling but still keep Liverpool happy."
Next up, James Milner. His future has been a source of much discussion in the media in recent weeks and months but here's a new one – allegedly Manchester United are keen and have moved to try and scupper Liverpool's chances of landing the midfielder.
In transfer parlance, that is of course to 'hijack' the deal, preferably using capital letters.
Steve Bates writes in the Sunday People: "Manchester United have made a shock move to hijack James Milner's proposed free transfer to Liverpool.
"Sunday People Sport understands United transfer negotiator Ed Woodward has made an inquiry with Milner's advisors in the last few days to investigate the possibility of signing the 29-year-old England star, who is out of contract at cross-town rivals City.
"The tee-total midfielder has been offered £130,000-a-week to stay at the Etihad Stadium. But although the club desperately want him to re-sign Milner has so far refused to agree to a new deal, with Liverpool and Arsenal both waiting in the wings."
Not a pleasant thought over the morning cornflakes, that one!
Let's not end on that note, then, but instead finish on a story in the Manchester Evening News, suggesting Aleks Kolarov has now decided to stay in Manchester and fight for a starting place.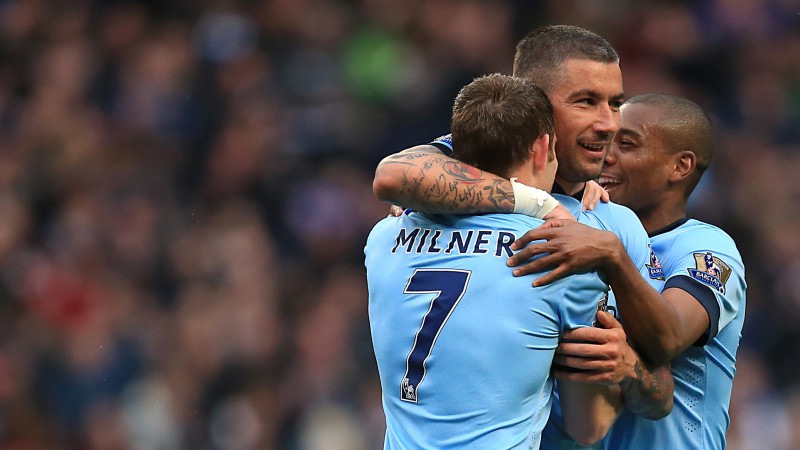 The report explains that the Serbian was eyeing a return to Italy, but after a strong finish to the 2014/15 season he's looking at extending his time with City.
Scribes James Robson: "The Serbian left back had decided to wait until the end of the season to make a decision about his future.
"Kolarov had revealed that he would like to play in Serie A again one day, where he had a successful spell with Lazio.
"But the 29-year-old, who still has three years to run on his contact at the Etihad, is understood to have put off those plans, following an impressive end to the campaign.
"Kolarov has had to compete with Gael Clichy for regular playing time, but started each of the last six games of the season, scoring twice."
That's your lot!
Do remember, as ever, that all this is just paper talk and no ins or outs at the Etihad are ever done and dusted until you read the official confirmation right here on mcfc.co.uk.
Until tomorrow…