Media Watch
1
Mangala: My brother is my inspiration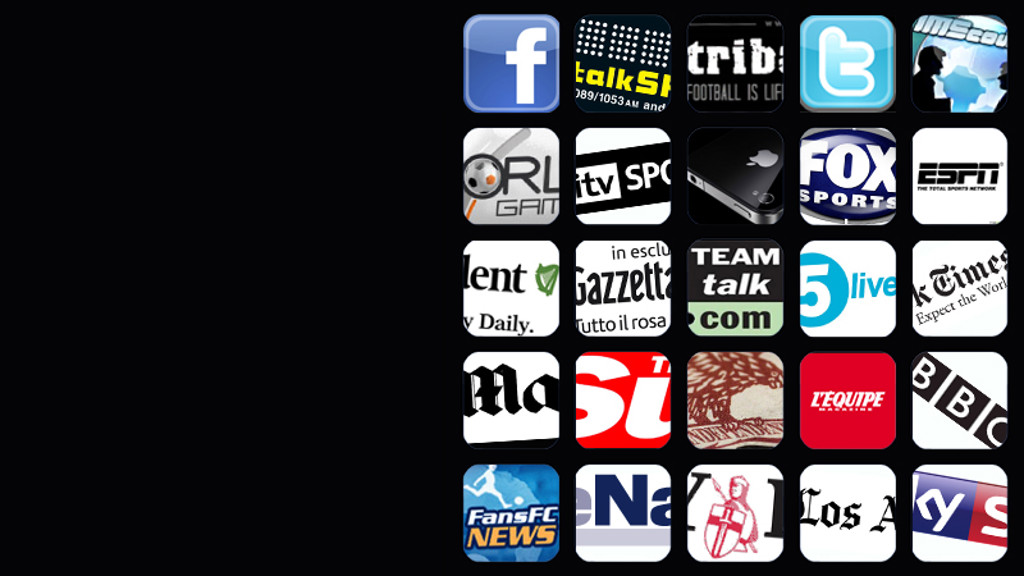 What the MEDIA says finished
Another day, another collection of headlines.
As usual on a Saturday morning, the vast majority centre on Manuel Pellegrini's press conference held at the CFA yesterday afternoon.
Again as usual, rather than picking over the headlines second hand, you can simply follow the link and watch it for yourself in full.
So, anything else out there? Not that much to be honest, but there are a few snippets worth your attention this morning.
There's always transfer gossip but before we get there, there is a wonderful interview with Eliaquim Mangala in the Guardian, where he talks candidly about being inspired by his brother – who was sadly paralysed as a child.
The defender told Daniel Taylor: "He plays a huge role in my life. I always wanted to become a footballer but I did this for my brother as well. H
"We could have been a player himself but for this accident and he is still a source of inspiration for me, mental inspiration. He gives me strength, psychologically, and when I am out there on the field I feel like I am doing it for him."
Powerful stuff.
He also talks about his transition from a striker to centre back, via the Fellaini role – literally in his case…
Adds Mangala: "I didn't fill out until I was 21 but I was fast and good in the air and I started as a striker. Technically I wasn't as good as some of the other players but because of my height if you put the ball in the air I scored a lot of goals."
"It was obvious I wasn't going to be good enough technically to play in attack so I knew I had to move to a position that would suit my size and strength. From 16 I started to play as a holding midfielder. Marouane Fellaini had just left and that left a hole for me, a reserve in the under-17s.
"It was only when I was 18, my second year as a pro, that I actually started playing as a central defender."
The full interview is definitely worth your time – promise. It's here.
Slightly less powerful but a bit more plentiful is today's round-up of gossip and rumour, all building up to the summer transfer window.
First of all, the latest on Raheem Sterling. That's one we can look forward to dragging on for a while I suspect.
Anyway, according to the Metro Liverpool are ready to lose the winger, who is yet to sign a new deal, with City poised to bid big.
That means Brendan Rodgers can recruit three more stars, including James Milner.
Writes Jon Harvey: Liverpool are reportedly ready to cash in on selling Raheem Sterling in order to fund signing Christian Benteke, Memphis Depay and James Milner.
Sterling is stalling on signing a new £100,000-a-week deal at Anfield and Manchester City are said to be considering bidding for the £50million-rated forward.
According to the Mirror, if Liverpool did decide to sell then boss Brendan Rodgers would have the money to go after Benteke, who was valued at £30m by Aston Villa boss Tim Sherwood, PSV winger Depay and Manchester City midfielder Milner."
For those of you keeping a running tally, I think this might be a new name…
Charlton's 17-year-old defender Joe Gomez is said to be a target for multiple Premier league clubs but City have stolen a march on their rivals – at least, if a report in the Daily Mail is to be believed.
The paper's Sami Mokbel reports: "Gomez, a versatile defender who can play at right-back or central-defender, will be the target of numerous Premier League sides this summer.

"Arsenal, Chelsea and Manchester United all have a concrete interest in the teenager - but it is understood Manchester City are emerging as the strongest contender for his signature.
"Charlton owner Roland Duchatelet will sanction Gomez's - but wants at least £8million for the England Under-19 international."
As ever, nothing is signed and sealed (or delivered… sorry) until we confirm right here on mcfc.co.uk.
That's it for another 24 hours, but Inside City makes perfect Saturday morning viewing.
Until tomorrow…