First Team News
1
Pellegrini: Most important thing is to win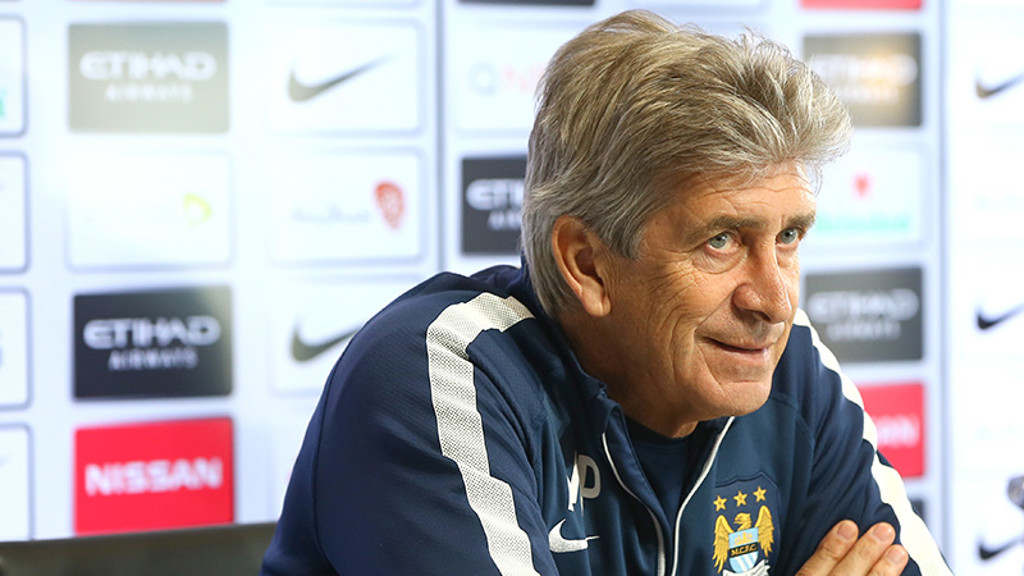 Manuel Pellegrini has stated he believes victory is the most important aspect of football - not the team's style of play.
City have faced some criticism, having scored only 70 goals so far this Premier League season compared to the 91 goals after 34 games last year - but the manager is just focused on winning every match in May, starting with the trip to Spurs this Sunday.
Speaking at his pre-match press conference, the Chilean declared: "The most important thing is to win. To win, you have different styles of playing.
"Chelsea have won the same as we did last year but in a different way so the style doesn't matter. Maybe for some managers it's more attractive to score goals; maybe for some managers it's more attractive not to concede goals."
He continued: "For me, big teams must have possession of the ball; they must try to score goals but always the most important thing is to win. You can go for big games or you can wait but these are just different ways of thinking."
Pellegrini is expecting a return to the usual playing style that was missing from last week's 3-2 victory over Aston Villa when the Blues travel to White Hart Lane.
He insisted: "It's important that this week, we return to our normal performance and style of play. It's just in our minds to try to win all the games and play the same way. We're not switching off at the moment.
"It has been a bad season because we did not have any achievement but it is not a shame to be second. We have tried to be as near to the top of the table as we can."
However, the boss is excited by Eliaquim Mangala's form after Vincent Kompany's injury meant the French defender got a consistent run in the side alongside Argentinian Martin Demichelis.
He said: "Mangala is improving in every game he is playing. He's settled better in the Premier League.
"Maybe in the beginning it was difficult for him but he's a young player and we continue to trust in what he can do because I think he's a very good player."
Looking to the summer, Pellegrini admitted he is anxious about the lack of recovery time some of his stars will have after returning from the Copa America.
City could have as many as five players competing as Demichelis, Sergio Aguero, Pablo Zabaleta, Willy Caballero and Fernandinho are all likely to be involved. The final of the tournament in Chile is scheduled for Saturday 4 July.
The manager summarised: "We'll see when all the players that will play in the Copa America finish and we'll try to treat all the players differently."
Finally, back on the subject of this weekend's clash - the threat of Spurs star Harry Kane in particular - Pellegrini replied: "He is a very young player who has had a very good performance this season.
"He is a very important player for Tottenham and I am sure he will be an important player for the national squad."
When asked how Kane compares to Aguero, the boss simply responded: "They are very different players."