Media Watch
1
MEN: QPR display suggests Aguero is getting even better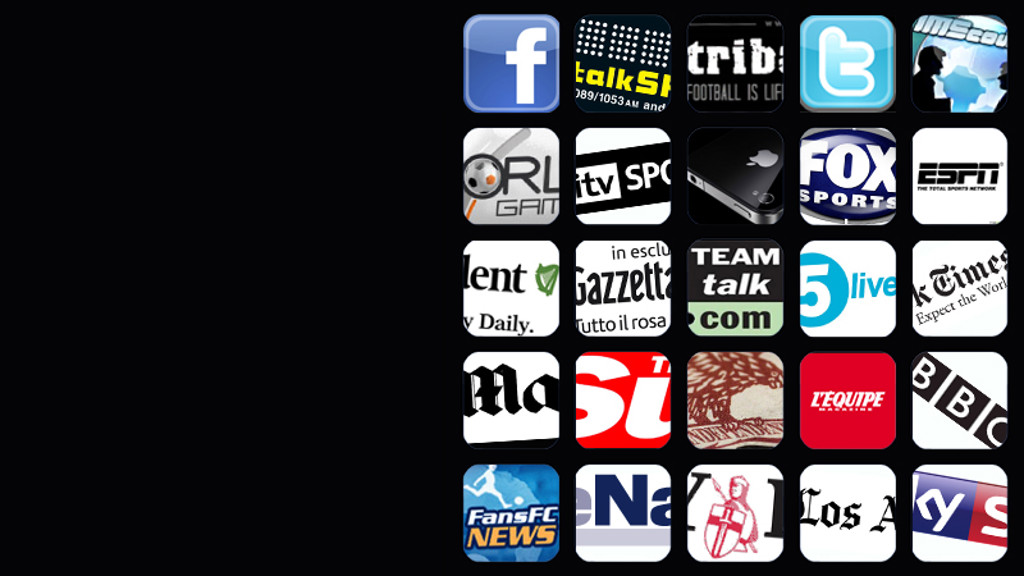 What the MEDIA says finished
The morning after a six-goal victory at the Etihad Stadium is always a good time to sift through the print and digital media.
It's always a pleasure to begin the week reading the verdicts following a display featuring so much style and slick passing – although on the flip side, I don't think QPR fans will want to pick up a paper for the foreseeable future.
The majority of reports do highlight some questionable defending as the Hoops slid down to the Championship after their 12 month stay, but there is still praise aplenty for a City team that showed no mercy to Rangers but delighted their own fans with wave after wave of seemless attacking football.
However, one man is predictably at the centre of the headlines… Anyone who didn't guess that would be Sergio Aguero may want to go and watch the extended highlights package now.
We'll begin with the Manchester Evening News, and the paper's Stuart Brennan fears for Premier League defenders after watching a performance which he believes demonstrates the Argentine is getting even better.
A frightening prospect indeed!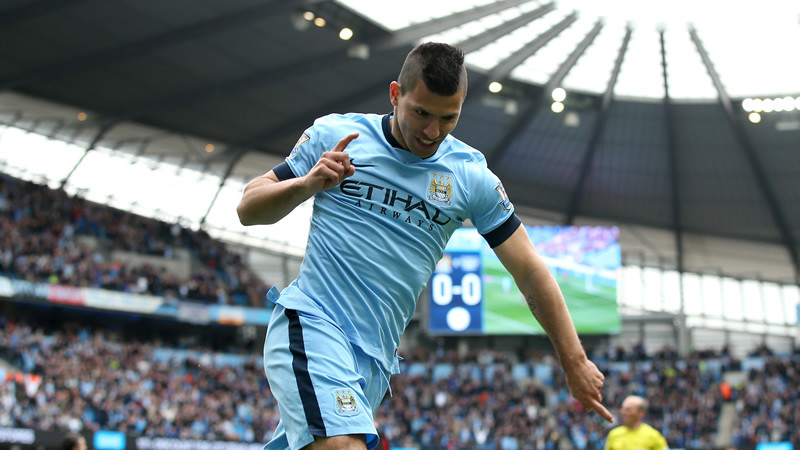 Writes Brennan: "With the anniversary of his earth-moving, orgasmic goal against Queen's Park Rangers just three days away, it was fitting that Sergio Aguero should put on a show like this.
"And after his hat-trick put the skids under the opposition's attempts to dodge relegation, the message was clear – he is getting better!
"That might bring a few shudders to Premier League defenders, but Aguero has now bagged 31 goals in a season in which City have not been at their best.
"He is an extraordinary goalscorer, as he showed with his two goals from open play and an accomplished penalty.
"But to write Aguero off as simply a sniffer, a poacher or a goal-hanger is to miss the entire essence of the man.
"His runs not only created chances for others – he won the free kick from which Aleks Kolarov scored the second goal and later teed up James Milner for his goal – they also dragged the defence all over the place."
Similar plaudits can be found in the Daily Express in a report which underlines just how close the man who wasn't included in the PFA Team of the Year now is to collecting the Golden Boot.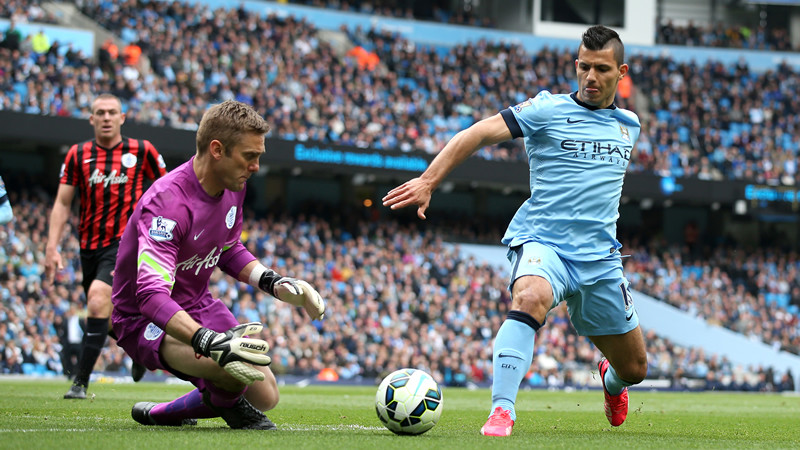 Richard Tanner reports: "Aguero just loves playing Rangers. He scored that title-winning goal against them in 2012 and also bagged two down at Loftus Road earlier this season.
"He filled his boots again yesterday as he completed his fifth treble for City to set a new personal best for a season of 31, with 25 of them in the Premier League, a total which will almost certainly earn him his first Golden Boot. He is now five ahead of nearest rival Harry Kane and six in front of Diego Costa with only two games left.
"Rangers were lucky it was only two at the break but instead of rolling up their sleeves and trying to repair the damage they got worse, falling further behind after 49 minutes.
"This time it was a schoolboy error. Yuk Suk-Young allowed David Silva's pass to slip under his foot and allow Aguero a clear run at goal before sliding a shot beyond Green to finish off a swift City counter-attack that followed a Rangers corner.
"Frank Lampard wasted a good chance, Green denied Silva and Kolarov, but City were in no mood to show any mercy."
You want more?
Oh go on then. There is a really nice piece from Rob Pollard in the Bleacher Report analysing Aguero's contribution – alongside that of David Silva, which shouldn't be forgotten and on any other day would no doubt have garnered the acclaim that Aguero has neatly stolen.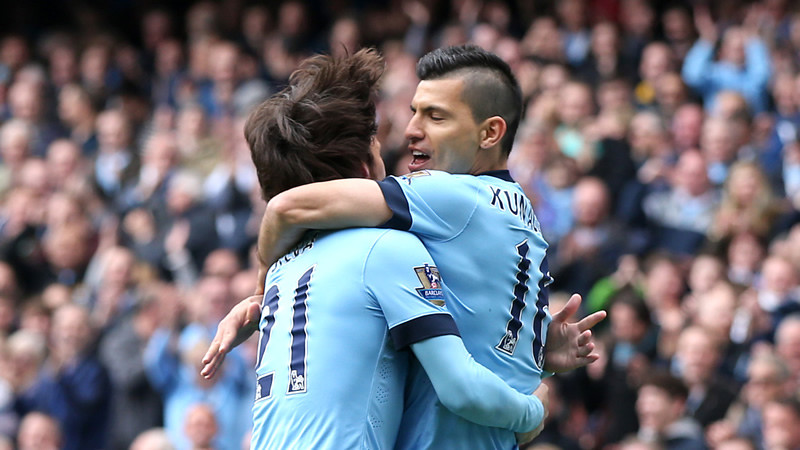 Scribes Pollard: "They played with a freedom and confidence that's been absent for much of the season. QPR stood off City, barely ran and looked utterly shambolic throughout, but the quality Pellegrini's side displayed—particularly Aguero and David Silva—was a welcome sight for the club's fans.
"Silva orchestrates whilst Aguero destroys, and QPR had no answer. The Argentinian gave former fan favourite Richard Dunne the runaround—his lack of sharpness on the turn is understandable, given he's fast approaching his 36th birthday, but it played right into Aguero's hands.
"His low centre of gravity, balance, blistering pace and ability to produce powerful, accurate shots from minimal backlift make him impossible to nullify comfortably. The precision with which he finishes continues to amaze those who watch him regularly, and QPR had no answer to his brilliance."
Wonderful stuff, and if you fancy watching all six goals again – and why wouldn't you? – click here for the extended highlights.
Plus hear from the man himself who spoke to CityTV. Happy Monday!