Media Watch
1
FourFourTwo: Schalke want Nastasic on permanent deal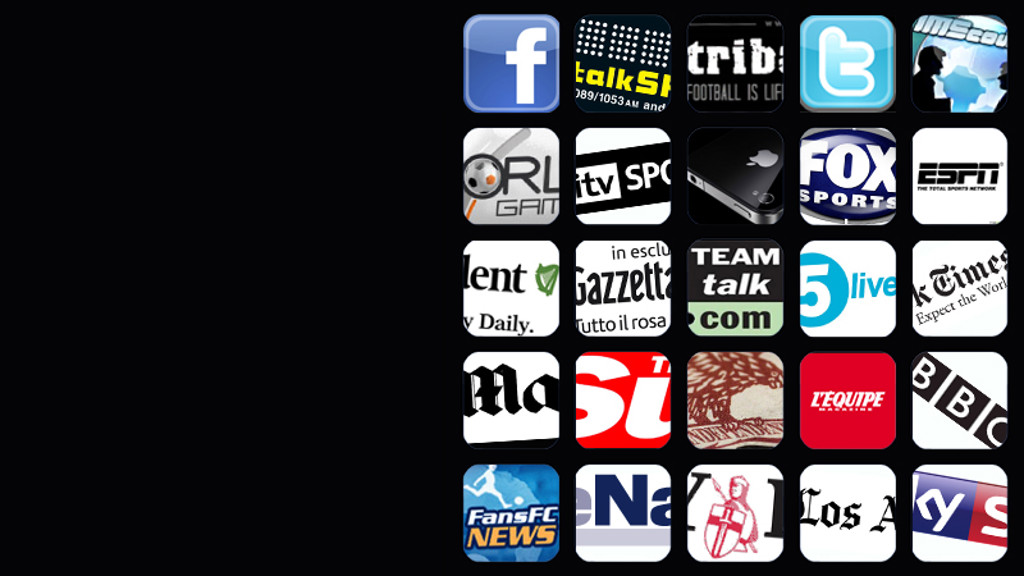 What the MEDIA says finished
It's matchday! Not that you would know that by the headlines that are flying around today though...
Once again, the City-centric stories are full of transfer gossip. I wouldn't mind but it's March! Crazy.
So, let's sift our way through the rumours, starting with FourFourTwo's claim Schalke are interested in signing Matija Nastasic on a permanent deal, according to general manager Horst Heldt.
An article reads: "Manchester City's Serbia international was sent on loan to the Bundesliga club in January in a deal that expires at the end of the season.
"But Schalke – who are fifth in the league – would like to see Nastasic extend his stay."
Quoted in the piece, Heldt states: "If there is an option to buy on Matija Nastasic, that comes into force after a certain amount of minutes he played and Nastasic's first weeks in general.
"I always confirmed, and I do so now, is that we have an option to buy, but this option is conditioned on several situations which must arise. That is a good paraphrase.
"I can confirm that it is connected to situations which must arise. I don't want to narrow it down that it is just connected on appearances, but they are a subject."
Erm, so does that mean he wants the defender to stay? I guess it was implied...
Anyway, moving on and the Daily Mail believe John Guidetti is seeking a return to Holland when his loan spell at Celtic ends.
Writes Mark Wilson: "John Guidetti has seemingly distanced himself from a longer stay at Celtic by telling Dutch media he wants to return to Feyenoord 'perhaps as soon as possible'.
"The Swede scored 20 goals when on loan in Rotterdam in the 2011-12 season and remains hugely popular with Feyenoord fans.
"Guidetti, who made the comment in an interview with RTV Rijnmond, will become a free agent at the end of the season when his loan at Parkhead from Manchester City expires.
The 22-year-old striker placed talks about a permanent deal in Glasgow on hold in January as he endured a long scoreless run.
"Guidetti has since scored twice in his last four appearances - raising his tally to 13 overall - but it remains to be seen whether Celtic will put forward a lucrative contract offer to try to persuade him to stay. French giants Marseille and Southampton have also been linked with interest in the striker."
Elsewhere, the Express report alleged City target Jose Luis Gaya is close to agreeing a new deal with Valencia.
Bruce Archer reports: "The 19-year-old left-back has played 24 times, registering four assists, as Valencia battle to qualify for next year's Champions League.

"And Amadeo Salvo, the club's executive president, claims it's time to sit down and thrash out a new deal but did admit the process takes time."

Salvo asserted: "We're making a huge effort with Gaya because we feel he's worth it.

"He's a player with a fantastic future. Both sides are happy and want to reach this agreement.

"Gaya is a great lad and we're keen for him to stay but a negotiation of this nature is not a simple process."
I guess that's the end of that then.
Back in the Daily Mail, there's a feature on Samir Nasri discussing his future, declaring he would like to finish his career in the USA.
He told press: "I would like to play MLS, not go back to France. Maybe I would go back to Marseille but it would be too difficult - maybe impossible.
"I would like the MLS, like Thierry Henry. I love the lifestyle in USA and everything about it."
On the topic of America, the same source runs a story on New York City FC's tease of their anthem.
Anthony Hay explains: "The MLS outfit have released a snippet of the music video for their track 'All The Way' which includes contributions by singer-songwriter Sarah Packiam, MC Sterlin and [David] Villa.
"New York City ace Villa took to Twitter to provide his 6.96million followers with a chance of having a 'sneak peek' at his collaboration with the music duo.
"The full version of the song will be released on Wednesday ahead of New York City's opening game of the 2015 MLS campaign."
That's your lot! Enjoy tonight's game. As always, we'll have full coverage on Twitter and our Matchday Centre, along with a match report and reaction after full-time.
---
Book now for City v Leicester
Midweek football is back at the Etihad Stadium on Wednesday as City face Leicester in the Barclays Premier League.
With City aiming for a third Premier League title in four years and Leicester looking to climb off the bottom of the table, this is sure to be an unmissable clash.
There's also a chance you'll see our new signing Wilfried Bony in action - will this be the night he scores his first City goal? The game isn't being televised in the UK, so there's only one way to find out!
There are only six home Premier League games to go and we need your support every step of the way... see you at the match!