Media Watch
1
Sky Sports: De Bruyne opens door to City switch?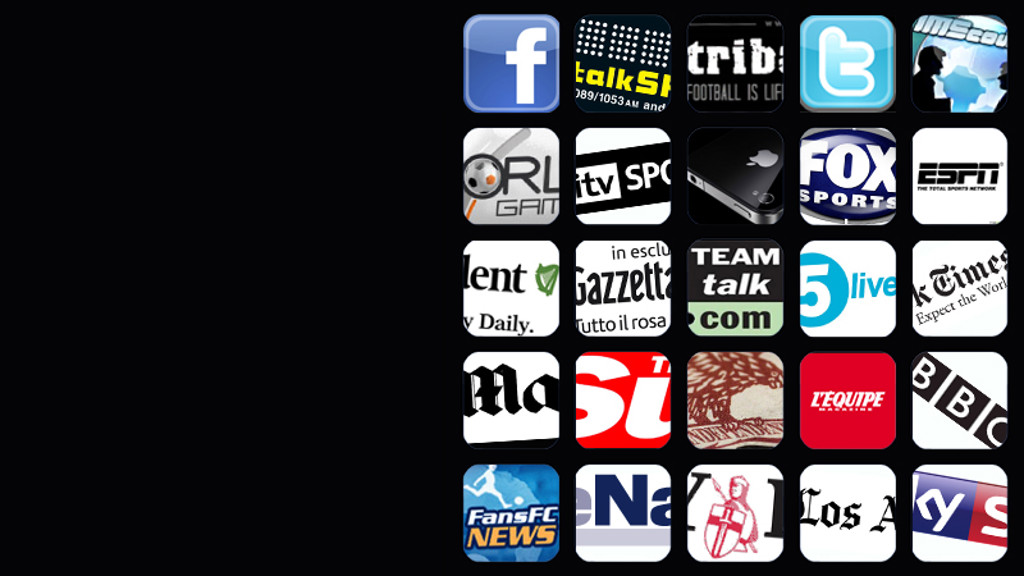 What the MEDIA says finished
There have been busier mornings for City-related transfer rumours in recent times.
That said, there are a few bits and pieces out there with the top story concerning the future of reported target, Wolfsburg's Kevin de Bruyne.
The former Chelsea playmaker was voted as the Bundesliga's best player last season and, judging from quotes posted on the Sky Sports website, he's at least left the door open to a move back to the Premier League.
"We say to everybody - if they want to do something they have to go to Wolfsburg, not to me," he said.
"I always thought that I was going to talk to my club first when the season was over. And for me the season is not over.
"That starts probably next week or the week after but I will also be on vacation.
"I don't have any stress about these things. It will come this way and I know that there are a lot of rumours and the papers are writing a lot.
"It's been for me a wonderful season. I think the thing I'm most excited about is that I played almost everything, missed just one game, started everything and played everything.
"My time at Chelsea wasn't bad. Everybody talks about it and that it was really bad but I just decided I didn't want to stay at the club under those circumstances, I just wanted to play football and that's what I did."
Elsewhere, if City want to land another one of their alleged transfer targets they will have to part with £59.7m.
That's what it might take to prize Raheem Sterling away from Liverpool, according to a story on the Independent website.
"The England international and his agent have made clear that the 20-year-old sees his future away from Anfield," the story reads.
"Manchester City, Arsenal, Chelsea, Real Madrid and even an unlikely move to Manchester United have been mooted as possible destinations for the Jamaican born player.
"Liverpool will have already been well aware of Sterling's high value, but the analysis carried out by the Football Observatory, a research group within the International Centre for Sports Studies, will solidify the club's strong negotiating position.
"The figure put on Sterling's value, put between £54.4m-£59.7m, is based on a variety of factors, including age, contract length, position, international status, performance, experience and the club he plays for."
Finally, a reunion between Roberto Mancini and Aleksandar Kolarov could be about to take place – so says the Daily Mail.
"Kolarov, who joined City from Lazio for £16million in 2010, has made little secret of his desire to return to Italy at some stage of his career, but wages are a major stumbling block after he signed a new three-year-deal at the Etihad just 12 months ago worth in excess of £100,000-a-week," Chris Wheeler reports.
"AC Milan enquired about Kolarov, 29, last week and Inter's sporting director Piero Ausilio is understood to have met with the Serbia international's agent Sergio Berti on Tuesday to discuss the possibility of him joining former City boss Roberto Mancini at the San Siro."
That's all for today – remember, we'll confirm any completed transfer deals when they're done first here on mcfc.co.uk throughout the summer.