Media Watch
1
'No doubt' City can sign Messi, says Caballero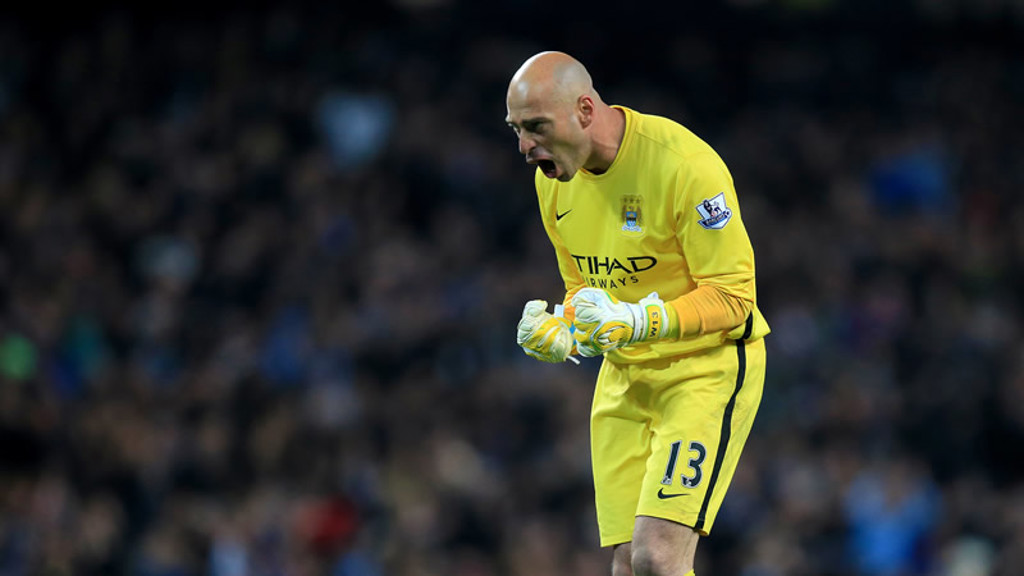 With games arriving thick and fast over the festive period, there's barely time to analyse one before the press preview another.
Of course, with a Boxing Day fixture, that has to be the case and there's plenty of discussion ahead of the visit of Sunderland in this morning's headlines.
As always, we have the thoughts of the opposition as Black Cats defender Billy Jones insists his side can take heart from their last trip to the Etihad Stadium, but asserts Sam Allardyce's men must be at their best if they are to pick up a result.
He told the Club's official website: "Manchester City have countless attacking threats.
"They create chances as a group but with the individual talents they possess they can do it by themselves as well, so we have to make a good start and gain a foothold in the game especially being away from home against a top team.
"That is definitely the recipe for success – a perfect performance and a slice of luck – and as a team you need to win your battles and put in good performances across the board, whilst also hoping they have an off-day because as an eleven they have a great team.
"We know we have to put in a great performance and have that little bit of luck, but chances will be few and far between so when we get them we have to be clinical and take them."
Reflecting on Sunderland's last trip to Eastlands - a 3-2 defeat - he continued: "We should have got a draw that day but it is a tough place to go and we will go there as underdogs, but I always feel that it works to a team's advantage when people on the outside have already written them off.
"We know how hard the game and the festive period is going to be, but we're all up for the challenge."
Elsewhere, former City goalkeeper David James believes the Blues have the best squad on paper to win the Premier League title, but has warned the footballing world Leicester are a threat.
Quoted in the Manchester Evening News, he states: "I fancied Man City at the beginning of the season on the basis De Bruyne was to be bought, having seen and appreciated the capabilities he has. I wouldn't go against that.
"I think Manchester City have got the best players to win the league.
"It's nice Leicester are in there because they're taking points off teams which people weren't expecting them to take points off and they deserve to be in the position they're in.
"I'm not going to be foolish enough to say they will drop off because it's too easy and very cliché. There's no reason the way they are playing why they can't continue that and force it right to the end of the season."
In other news, as always seems to occur just before the transfer window, there is a story linking the Blues with a move for Leo Messi.
Today, it appears courtesy of Goal. The topic was discussed with the superstar's compatriot, Willy Caballero, who suggested a deal could happen.
The Argentine shot-stopper declared: "That subject is talked about a lot and it's inevitable not to think or speak about it.
"And then when you think that Kun [Sergio Aguero] is at the club and he's such a good friend of Messi...
"But until he's signed or not it's nothing more than a rumour. But yes, I understand that it's possible, because this club has massive economic power. The expensive players that the club has at the moment shows that it can deal with high prices.
"Because of that it seems that they can try to sign Messi if he decides to leave Barcelona. No doubt that City can get Messi, but everything depends on what Leo wants to do."
The pair have played together before, and Caballero was excited about the prospect of doing so again with the Blues, adding: "I'm already grateful to the club I'm playing for, but imagine that!
"It wouldn't just be another star in a team full of stars, it would be the best in the world in your team.
"Having the chance to enjoy that in the national team and imagining to be able to have him in my team, it would be the best in the world."
Finally, there's another snippet of transfer gossip as ClubCall claim City are eyeing a move for Partizan Belgrade starlet, Andrija Zivkovic.
An article reads: "The Citizens were linked with the highly-rated 19-year-old Serbian in the summer, while several rival Premier League sides have also been watching the player.
"However, it seems boss Manuel Pellegrini could now engineer a move for Zivkovic as he looks to fill the void created by Samir Nasri's ongoing injury problems this season.
"The French star is set to be absent until March after he needed surgery to fix a damaged tendon in his leg, so a swoop for Zivkovic would make sense.
"City will no doubt face plenty of competition for the signature of a player who has scored 12 goals and provided eight assists from 27 matches in all competitions this season."