Media Watch
1
Mail: Aguero ready to sign new deal?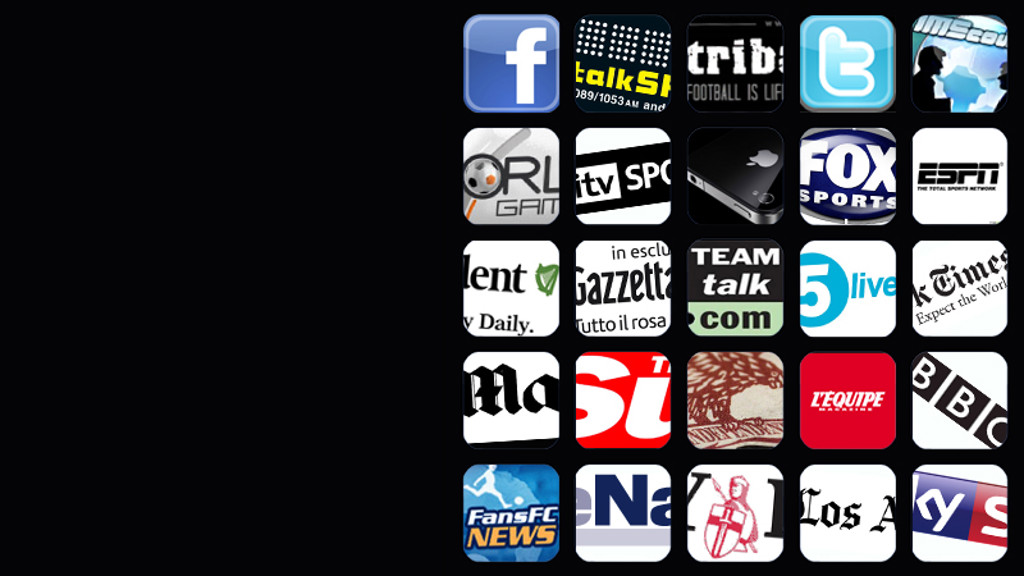 What the MEDIA says finished
With the Community Shield just two days away, you can sense the excitement in the air at the rapidly-approaching start to the new Premier League season.
A story mentioning Sergio Aguero, Real Madrid and Barcelona in the first three paragraphs is not normally one to get the juices racing, but on this occasion it's not the usual transfer window fare.
This morning, the Daily Mail claim the Argentine striker is set for a new contract at the Etihad, and could sign before the season kicks off.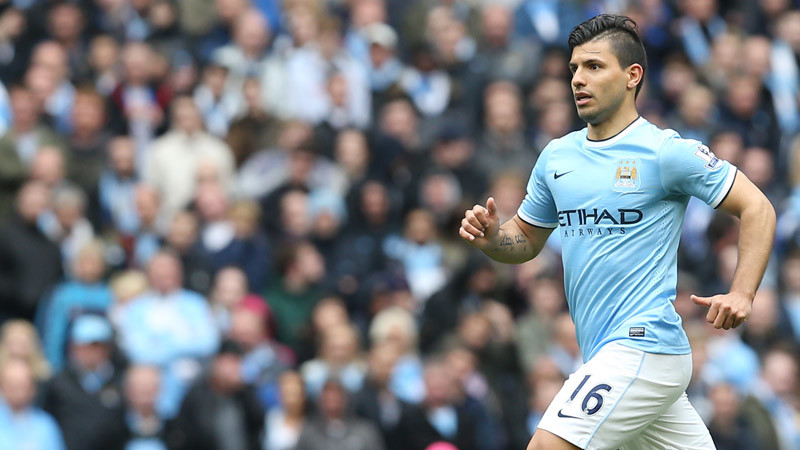 (Which is 9 days away for City by the way, not that I'm counting.)
Simon Jones writes: "Manchester City hope Sergio Aguero will sign his new £210,000-a-week deal before the start of the new season.
"The Premier League champions have made it clear to the Argentina striker that he is pivotal to their future, along with captain Vincent Kompany, and talks have gone well.
"Real Madrid and Barcelona have made no secret of their admiration for Aguero, 26, but City want to wrap up a new improved five-year deal overtaking the current one which runs to 2017.
"Aguero was dogged by niggling injuries last season, but still scored 28 goals in 34 games.
"City have opened initial talks with Kompany over a similar sized deal and hope Edin Dzeko, Joe Hart and James Milner follow suit."
It is of course still the transfer window, and players are still being linked here, there and everywhere.
Step forward Radamel Falcao, who is apparently interested in leaving Monaco and City are joining the race for his signature – at least according to Spanish newspaper AS, in a report kindly translated by the MEN.
Explains David Lynch: "The Colombian striker appears to be open to the idea of leaving the Ligue 1 club just 12 months on from a big-money move from Atletico Madrid.
"Atleti's rivals Real have been most strongly linked with a swoop for the 28-year-old, who is currently returning from a serious knee injury.
"However, Spanish sports daily AS report that City are also chasing the former Porto man's signature.
"Falcao has scored 11 goals in 19 appearances for Monaco during his short stay at Stade Louis II."
However, Monaco sporting director Vadim Vasilyev doesn't appear to agree, saying: "There are no talks, and we really are counting on him. I think he's happy to come back from injury and re-find his teammates."
Right then, glad we got that one all cleared up.
Moving on to footballing matters, and the Daily Mail have looked ahead to Sunday's clash with Arsenal as a chance for one side to lay down an early marker in what is sure to be another exciting title race.
The paper's Adam Shergold reckons City have strengthened again after last season's success, while Arsenal will be out to prove they have greater fighting power this time around.
He reports: "The sure-fire sign that the pre-season phoney war has finished and the real, meaningful action is here again is the FA Community Shield. While the Wembley curtain-raiser is a glorified friendly, it is usually a chance for one of the big guns to strike an early blow in the long physical and psychological battle that is the Premier League title race.
"Both Arsenal, the FA Cup winners, and Manchester City, the defending champions, will expect to be in the mix come May and their fans can be satisfied with how pre-season has gone.
"Pellegrini could probably field two XIs that would hold their own in the top flight and, as their 102 league goals last year proved, there is plenty of firepower at the Chilean's disposal.
"Bacary Sagna's free switch from Arsenal has added strength at right-back, Willy Caballero will challenge Joe Hart for the gloves and the commanding Brazilian Fernando will add depth to the midfield. They will also have all the experience of Frank Lampard for the first half of the season.
"Arsene Wenger has also done excellently in the transfer market, with the signing of Alexis Sanchez from Barcelona a real coup and crowd-pleaser who should live up to his £30m price tag.

"They do look a stronger and more attractive proposition and Sunday will offer the first litmus test as to whether they can stand the Premier League heat."
If you can't watch the game yourself, we'll have live coverage on twitter and right here on mcfc.co.uk.
Until then, have a read of James Milner's pre-match thoughts here.