Media Watch
1
Mangala: Pressure is all positive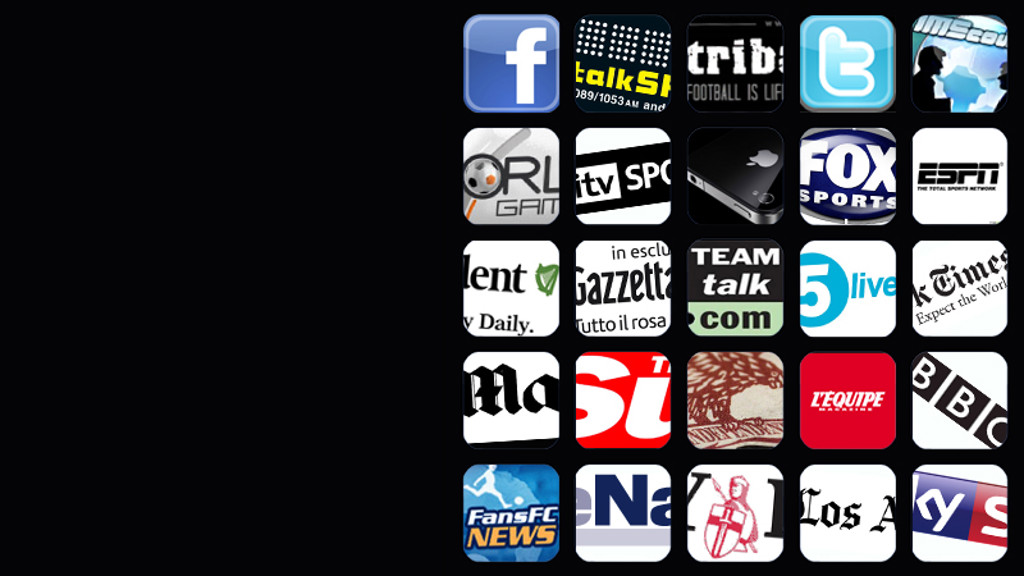 What the MEDIA says finished
The wait is over – City are back in Premier League action later today!
Manuel Pellegrini's men may have had to wait an extra 24 hours to get their title defence under way, but the day has finally arrived.
One man who is enjoying the "positive pressure" that comes from being League Champions and setting high targets is new signing Eliaquim Mangala.
The French central defender is enjoying the intensity of his first few training sessions in Manchester, and explains the atmosphere is upbeat ahead of the big kick off.
He told the Independent: "What has struck me since I've started at Manchester City, focusing on the club rather than anything else, is that there is a real positive pressure about the place.
"There is a feeling that there are some really big targets this season. It means every training session is really intense, and you feel that pressure in a positive way, as you want to be preparing that way where every session is really important. The feeling and the atmosphere around the club is very positive."
But, according to the paper's Pete Oliver: 'There is also the weight of expectation that comes with being the most expensive defender in British football history, surpassing the £30m fee Manchester United paid for Rio Ferdinand in 2002.'
Added Mangala: "You kind of deal it in this way; the price was not [set] by me and it's something you don't pay attention to. It is something the fans and press might talk about, but I remove myself from those thoughts, really. And if you can't live with that sort of pressure, if it does bring any pressure, football is not the job for you. You should be staying at home and doing another type of job."
No messing about from Mr Mangala then!
Opening weekend finds City travelling to the North East to face Newcastle in a repeat of last season's first fixture – just in a different venue!
Last August, Manuel Pellegrini's men began with a thumping 4-0 victory over the Magpies at the Etihad Stadium, and Alan Pardew is hoping his side can avoid a repeat of that result from 12 months ago.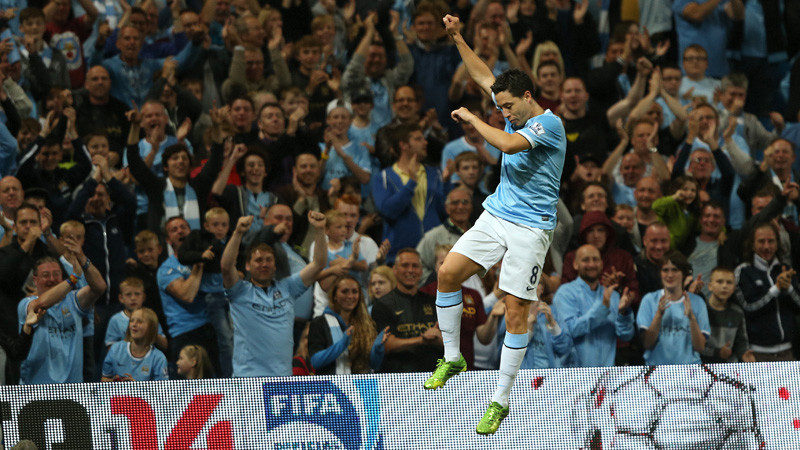 Representing the black and white striped corner in the pre-match press conference action, the Newcastle boss admits that while he will always try and win, playing your best is no guarantee of victory against the Champions.
Sky Sports quotes Pardew as saying: "I have learned one thing also since I have been here: that Newcastle fans want to win and they want to win every game, and that's what we are going to try to do.
"The one thing about Man City is, I thought we put in one of our best performances last year and were beaten. They are that type of team you can be at your very best against and still be beaten.
"But I do think that we are really well set for this game and hopefully, we can get some kind of result against them because obviously our record isn't great."
All eyes on St James' Park at 4pm as City get back in the competitive saddle!
Speaking of saddle, there was a great deal of talk last year about horses and their relative size, and Rodney Marsh is continuing the metaphor into the new campaign.
The former City man has already identified his frontrunners for the 2014/15 title, and he reckons it will be a straight race between two steeds wearing blue.
Speaking to TalkSPORT, Marsh said: "I think it's a two horse race this year, Man City and Chelsea.
"Everybody else is playing for three, four and five. Over the course of a season I don't think Arsenal have the strength in depth. If you look at the starting eleven, twelve, thirteen it's magnificent. Then you get to fifteen, sixteen, and those players come into the team, they don't look as good as Chelsea or Man City."
Marsh feels City's strength in depth separates them from the other sides with title aspirations.
"They've got quality everywhere. They've got double the players in every position," he added.
"Two right backs, two left backs, all over the field they have quality. Their second group of players is close to as good as the first. Man City look awesome."
Needless to say, no one at the club is counting their chickens (or any other animal come to that), and Pellegrini will merely be taking it one game at a time, starting with Newcastle later on.
Don't forget, we'll have live coverage on twitter, plus match report and full post-match reaction right here on mcfc.co.uk.
Now, if you'll excuse me I'm off to dig out the lucky socks and count down the minutes til 4pm…