Media Watch
1
Mirror: Toure will not get a new contract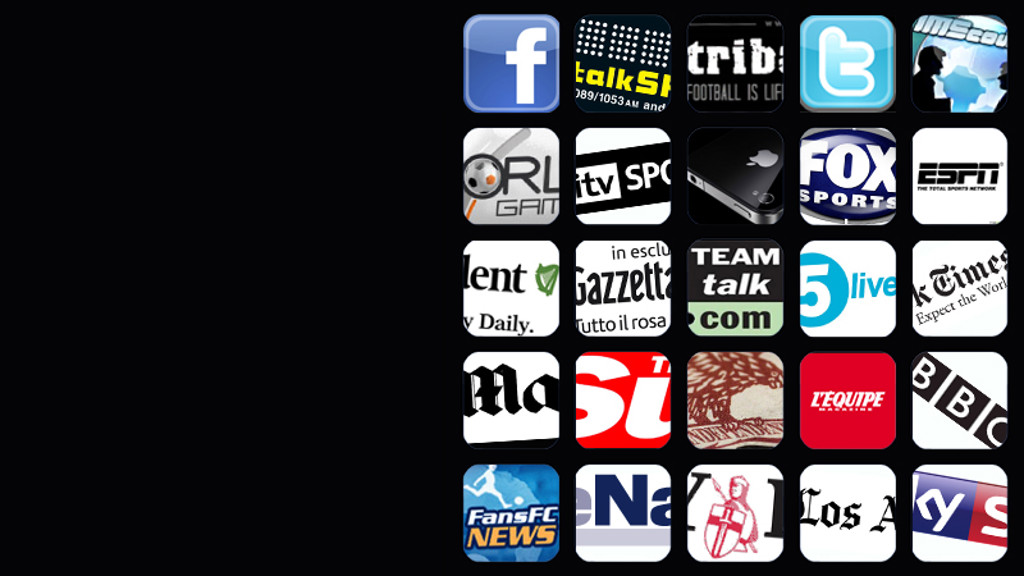 What the MEDIA says finished
Today marks the start of a brand new Premier League season and although City have to wait an extra day to begin their defence of the title, the champions are still a dominant topic in the media this morning.
There is of course always plenty to talk about following a press conference (which you can watch here by the way) - and there is one story in particular that's doing the rounds: the suggestion Yaya Toure will not be given a new contract.
Allegedly though, a number of other players may be.
Addressing the media at Carrington yesterday, Manuel Pellegrini declared: "I spoke with Yaya and he's very happy. Some people talked about his position, but really at this moment, he doesn't have any problems. It has passed, it doesn't matter at this moment.

"Of course, he's very important to us and I hope Yaya can repeat the season he had last season."

From that, David Anderson concludes: "Toure's rapprochement with City will not extend to a new deal, even though the champions are handing out long-term contracts to other stars, such as captain Vincent Kompany, Sergio Aguero, David Silva and Samir Nasri.

"Top earner Toure, 31, still has three years left on the £220,000-a-week contract he agreed last year and City will not be offering him an extension.


"Striker Edin Dzeko is likely to be the next big name to sign, while City are also in talks with keeper Joe Hart.

"They have offered an extension to midfielder James Milner, who prefers to wait until he sees if his playing prospects improve."
In other news, Bacary Sagna has hit back at former boss Arsene Wenger, after the Gunners' manager criticised the defender's transfer details.
Quoted in a piece on FourFourTwo's website, the right-back expressed his disappointment at Wenger's comments, stating: "I know exactly what happened - everyone knows.
"I am not a tricky person. I am very professional, so I don't want to comment on it. All I will say is that I was at Arsenal for a number of years. I have always been straight. I have always given the maximum.
"Even when I came back from injury and was not fully fit, I always played. I don't know why he [Wenger] said this.
"I knew I had to come [to City], no matter what happened. I had already made my mind up. I wanted to change. I wanted to boost my career. I'm 31 now and it was time to move. It's not about the money.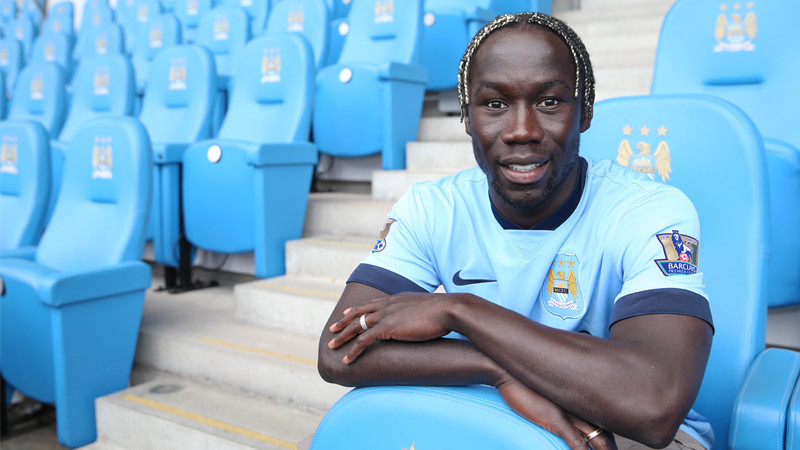 "Can you find one player in Europe who stayed six years on the same contract? That's what I did and I never asked for anything.
"If I was the first one to join Man City, then OK, but I don't know what to think. Every time a player leaves they seem to get abuse.
"To me, I made the right choice and I'm very happy to be here no matter what they think. I am not the first one to leave their club and I won't be the last."
Moving on to transfer speculation now and if we go back to the Mirror, it's reported Stevan Jovetic is a £20million target for Italian giants Roma.
Writes John Cross: "Champions City's manager Manuel Pellegrini may be reluctant to let Jovetic leave as he is without fellow forward Alvaro Negredo for weeks to come through injury but the Montenegro international is desperate to play more regularly than last season.
"Roma want to do a deal which would see them take the 24-year-old Jovetic, who scored frequently on City's pre-season tour in the USA, on loan for a year and then have an option to buy him."
And finally, talkSPORT claim youngster Bruno Zuculini is set to join Deportivo La Coruna on loan.
An article on the radio station's website reads: "The midfielder only joined City this summer, arriving at the Premier League champions from Argentine side Racing.

"He made his competitive debut for City in their 3-0 Community Shield defeat to Arsenal last weekend, coming on as a second half substitute.

"However, Manuel Pellegrini has reportedly decided the youngster should go out on loan this season to gain first-team experience.

"Newly-promoted Deportivo appear to have won the race, ensuring that the Argentine will play in Spain's top flight this season.

"Fellow La Liga side, Valencia, were also interested but seem to have missed out."
That's all for today. Remember, no transfer is confirmed until you read it right here on mcfc.co.uk.
Ahead of tomorrow's season opener at Newcastle, have you read Vincent Kompany's thoughts on the game?