Media Watch
1
MEN: Missing players key in Wembley defeat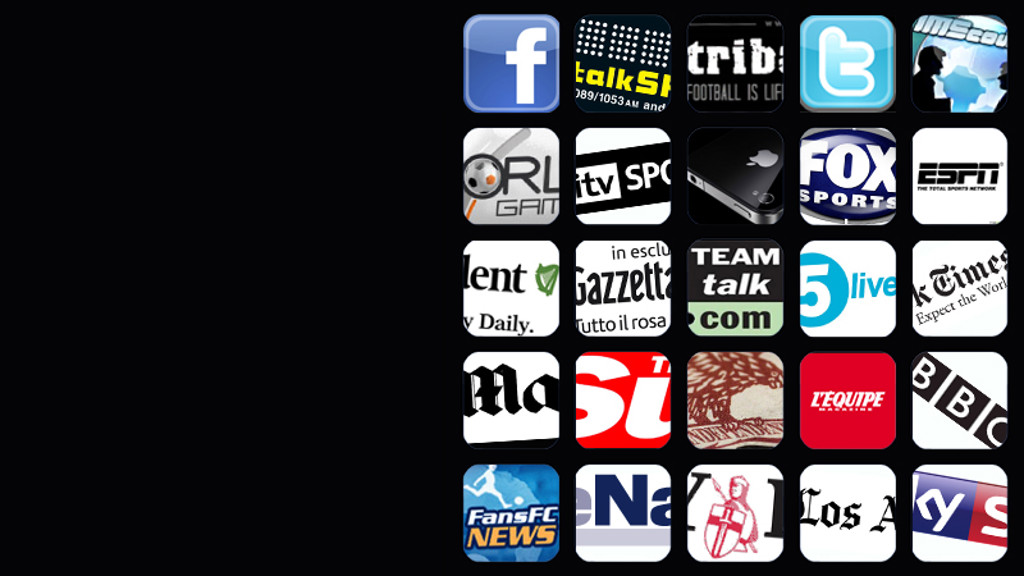 What the MEDIA says finished
Monday morning after a day at Wembley – I'm sure you can all predict what's taking up the majority of today's column inches!
The Community Shield match with Arsenal is all over the back pages, and indeed at the top of most websites' digital equivalents.
You can read Chris Bailey's official view on the defeat to the Gunners here.
Let's begin with the Manchester Evening News report, where Stuart Brennan points out that while Arsenal may have deserved victory, City were missing the majority of their first choice defence against the likes of Alexis Sanchez and Santi Cazorla.
Writes Brennan: "Manchester City can console themselves that they at least avoided the curse of the Community Shield!
"The Blues were second-best to a sharper, more penetrative Gunners side in the annual showpiece at Wembley, even if there were valid reasons for a poor defensive performance. Santi Cazorla, Aaron Ramsey and Olivier Giroud scored the goals.
"But City can be comforted by the fact that teams that lift the first silverware of the season rarely go on to lift the last - the Premier League trophy, that is.
"If City had any real designs on this trophy, they were cursed by the fact that three-quarters of their first-choice back four, and Bacary Sagna, were involved in the later stages of the World Cup.
"That might be encouraging for the season to come, but in terms of this game it meant that the defence was cobbled together, with only Aleks Kolarov who could realistically stake a claim to a place in the Blues' strongest starting line-up.
"With City failing to find the speed of thought, and fleetness of foot, that marked their title campaign last year, Arsenal were able to soak up their best attacking efforts in the first 45 minutes and spring forward on the counter, led by the muscular pace of their new £31million signing Alexis Sanchez - a player who was strongly coveted by Roberto Mancini in his days as City boss."
Next up is the Guardian, who follow a similar theme popular across today's press – discussing the significance of each side's line-ups, and indeed the significance of the result.
Scribes the paper's Barney Ronay: "Quite what it means remains to be seen. City looked like a team still in hibernation while Arsenal, as they must with Champions League qualifiers against Besiktas coming up, seemed a step more advanced in their preparations.
"Indeed, if confirmation were needed that this is little more than a semi-contest for a semi-trophy that fades from the memory come the first whistle of the season proper, then it is worth sparing a thought for last season's winners.
"This is not to belittle Arsenal's achievement in beating the champions convincingly with a fine attacking performance that provided above all a reminder of the qualities of Aaron Ramsey, Santi Cazorla and Jack Wilshere, who looked fit and mobile and passed the ball well in central midfield.
"At half-time an occasion that so often feels as though it never really got going felt as though it was all but over, with City not so much uninterested as undermanned and undercooked. Indeed, the champions looked like what they were: a team with nine first-team players missing including the captain, main goalscorer and chief creator in David Silva."
Right, that wasn't so painful, was it?
As of this time next week, we'll be discussing actual, competitive, Premier League football – May seems far too long ago to me.
Finally, you didn't think I was going to let you go without some sort of transfer rumour did you?
There's only a snippet to go on today, but the Daily Express claim that City, Liverpool, United and Chelsea will all be boosted by the fact that reported target Radamel Falcao could depart Monaco – that news is apparently via the player's Dad, by the way.
Anthony Chapman reports: "City, Chelsea and United have all been interested in the 28-year-old since his Atletico days, and his father Radamel Garcia conceded that his son might yet be on the move to one of the Premier League giants.
"He said: "'I can't rule out that my son might leave.
"'But the only thing I can say is that, for now, he has a contract with Monaco.'"
Well, that clears that up, then…
As ever, we'll be the first with any confirmed transfers right here on mcfc.co.uk.