Media Watch
1
Nasri: The abuse doesn't affect me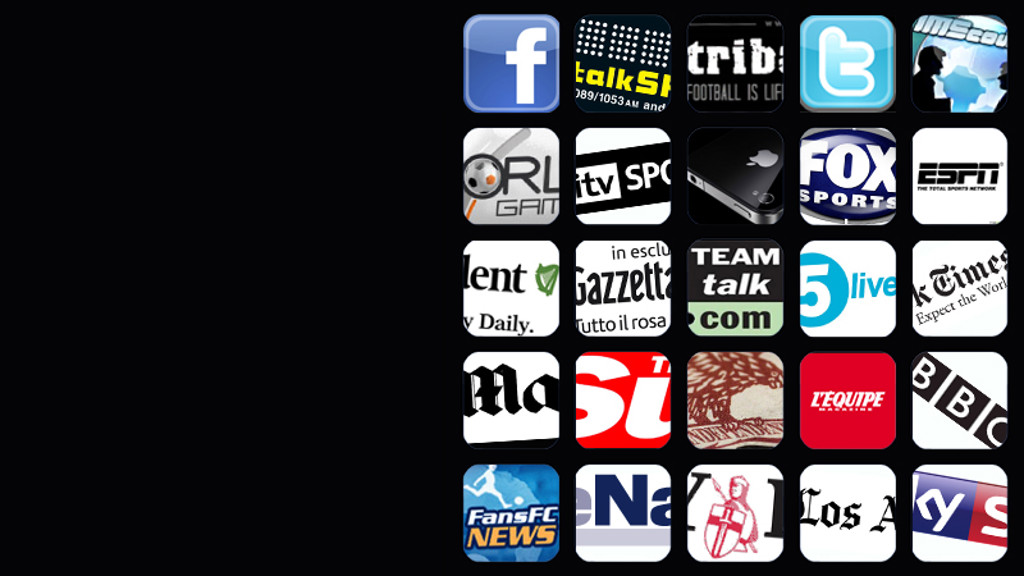 What the MEDIA says finished
It's here. It's finally here! After what seems like an eternity since that glorious day in May, City are back.
And what a way to start the new season - at Wembley, competing for the Community Shield against Arsenal. Something tells me the term 'friendly' doesn't apply here. I can't wait!
So, what stories are flying around in the headlines ahead of the game?
Nasri says im off
Let's start with Samir Nasri's insistence he is not affected by the taunts he receives from the Arsenal fans.
An article on the SkySports website reads: "The former France international reckons his decision to join City has been the correct one as he has won two Premier League titles and an FA Cup medal since making his move in 2011.
"Nasri is hoping to add a second Community Shield winners' medal to his collection when he faces his old team at Wembley today, and the 27-year-old insists he will be totally focused."
Quoted in the story, the midfielder asserts: "The abuse doesn't affect me on the pitch. I just think it's stupid.

"I'm not an Arsenal fan; I am not from London. If we want to be honest, we are players who look at what is in the best interests for us and our career.


"When Manchester City came, it was the best choice for me to come here. And today I have won trophies, I am really happy, I have everything and I have a better life.

"If the fans can't move on, then it's too bad. They love their club, maybe they saw it as treason or that I betrayed them but it's not that. I just look at for what's best for me; and that's what Bacary Sagna, Emmanuel Adebayor and Kolo Toure did."
Nasri also features on the FourFourTwo website, in a story which leads with the Frenchman's decision to quit international football.
"I've been thinking about it [international retirement] since the 2012 European Championship," Nasri revealed. "This is just a confirmation of what I've been feeling.
"Let's face it, as long as he [Didier Deschamps] is going to be the manager I don't think I have a shot after everything that happened.
"He said he didn't pick me for the World Cup because I wasn't happy on the bench but I don't know one player who is happy on the bench, especially when you don't understand the reason."
Back to today's game and according to the Manchester Evening News, former City striker Niall Quinn believes the champions may just have the edge over today's opponents.
"Although it's only a friendly, both teams have title aspirations, so they will want to lay down a marker," he declared.

"It's still a great occasion. I played in a couple for Arsenal and it's your last chance to sharpen up before the big kick-off.


"For City it's a case of business as usual – they're the champions and have continuity from last season, having been relatively quiet in the transfer market.
"Arsenal, however, have made a few signings and they are still settling in.

"Their German players are still to return after the World Cup as well so on paper, you would say City to shade it, but it's so hard to call."
Well, I know who I'll be cheering on!
And finally, the Mirror claim they have the latest news on the future of Eliaquim Mangala, as they report the 23-year-old has been training alone to ensure he is fit for the start of the Premier League season.
Writes Simon Mullock: "The France defender's move from Porto has been delayed by third-party complications and while he remains in limbo he is unable to train with either club.

"Mangala had a three-week break after the World Cup, but has since employed a personal trainer because he has missed pre-season.

"Champions City insist that talks about how payments to the parties who own Mangala will be divided will not derail the transfer.

"As soon as the intricacies have been decided the champions will be able to confirm the signing – and the hope is that formalities will be completed before the Premier League opener at Newcastle."
Remember: no transfer is officially complete until it's announced right here on mcfc.co.uk. Check back tomorrow for another round-up of City-related media stories.
In the meantime, get in the mood for today's eagerly-anticipated clash with Yaya Toure's thoughts on the encounter.