Match Info | Season 2015/16
Bournemouth
City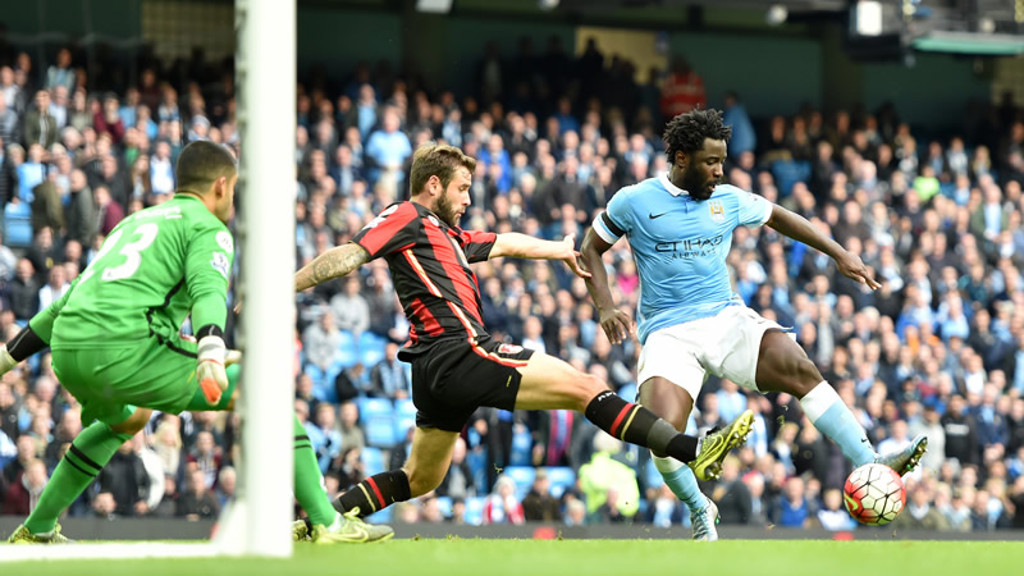 Key information, quotes and team news from both sides ahead of Saturday's return to Premier League action...
Vital stats:
Match: Bournemouth (13th) v City (4th)
Competition:
Premier League
Date and time: Sunday 2 April, 3pm (GMT)
Referee:
Robert Madeley
Last meeting at Dean Court: Bournemouth 0-0 City, 13 February 1999
Last meeting:
City 5-1 Bournemouth (17 October 2015)
Head to head record:
Matches: 7
Bournemouth wins: 0
City wins: 5
Draws: 2
Form:
Bournemouth: LDWWWL
City: LLLWDL
Tickets: Sold out
Key quotes:
Manuel Pellegrini: "Bournemouth have made a good season. From the beginning they were a team that played very well. Maybe in the first few games there were doubts about the way they should play but since they've returned to the way they played to get promoted."
Samir Nasri: "I have a lot of respect for Bournemouth because they play football. Even when they were struggling, at the start of the season they were still playing a certain type of football and at home, they are really dangerous."
Willy Caballero: "We are expecting a difficult game and we know they will come at us because of our recent form.
"Perhaps it's easier for them as they are playing at home but we are Manchester City and we have to play well and win every stadium so it doesn't matter about anything else."
Eddie Howe: "The previous game against Manchester City was a difficult one for us. We didn't start well and conceded very early.
"They are a talented squad with talented individuals that can win games in the blink of an eye. As much as you prepare for that, there is not much you can do about their individuals.
"You have to make sure your structures are right and that our defensive game is at the highest level, and hope you have enough to give them problems."
Matt Ritchie: "We have a tough run-in but these are the games we wanted to be in the Premier League for.
"I think we go into these games full of confidence and can really attack them.
"Manchester City are a top club with top players. It's not going to be easy but this is why we worked so hard to get to the Premier League."
Team news:
Bournemouth: Allsopp, Butcher, Mings, Stanislas, Tomlin, Wilson
City: Delph, Hart, Kompany, Sterling, Toure
Further reading:
Manuel Pellegrini text preview
Manuel Pellegrini video preview
Picture special: Back from the break