First Team News
1
'We must win' says Caballero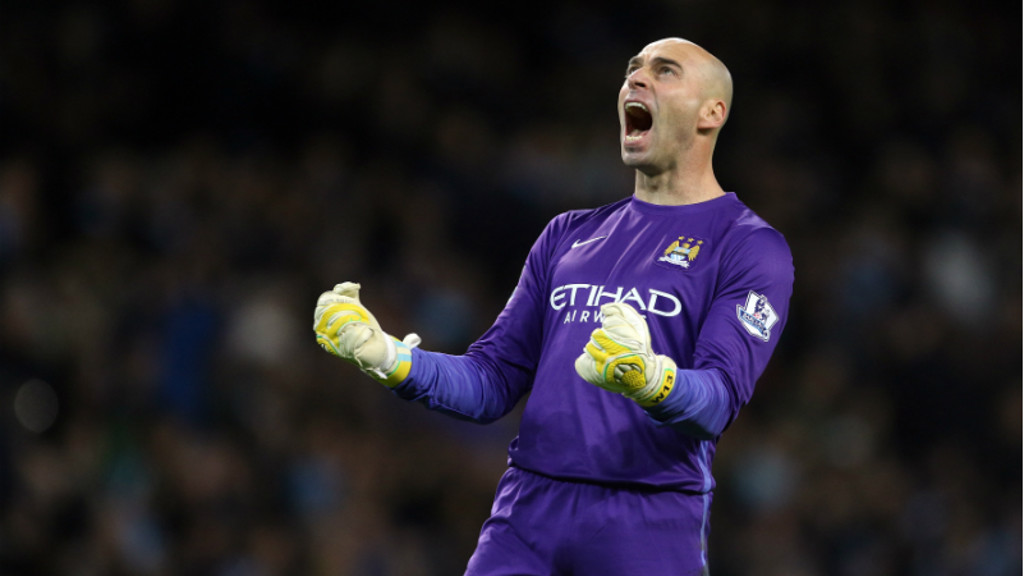 Willy Caballero is likely to face Bournemouth this weekend with Joe Hart still expected to be side-lined with a calf injury.
The Capital One Cup hero is in line for his 14th appearance of the campaign, more than double the amount of times he played last season.
His appearance as a second-half sub against Manchester United saw him receive a rousing reception in what was his first appearance since his penalty shoot-out heroics and the City fans let him know how much they appreciated his efforts.
"The reception I received was amazing and made me very happy at that moment," said Caballero.
"I still remember that great night, the game and shoot out but now it's just for the history books and I'm focusing in the next game."
The Blues travel to the south coast this weekend looking to end a poor run of results that has seen just one win in five matches.
City haven't scored a goal for more than five hours of football in all competitions and now face a battle for a place in the top four.
Caballero believes the Blues must re-focus their efforts on securing Champions League football next season in the games that remain starting with three points at the Vitality Stadium.
"I think that we missed a really big opportunity and now we have to focus on getting the second, third or fourth position to play Champions league next season," he said.
"We have to win this game to keep in this position to get close the gap on third position.
"We are expecting a difficult game and we know they will come at us because of our recent form.
"Perhaps it's easier for them as they are playing at home but we are Manchester city and we have to play well and win every stadium so it doesn't matter about anything else."
Caballero admits he wasn't expecting to play again this season now the Blues' interest in the domestic cup competitions has ended.
He said: "Because we lost against Chelsea in the FA Cup I did think there may not be any other chances this season, but a second keeper has to be ready and train hard for every opportunity and also to support Joe."
And on Hart he added: "Joe is progressing well and I hope he gets better very soon."