Yaya Toure says City are more determined than ever to win the Premier League after a last-gasp defeat to Manchester United on Sunday.
Yaya, whose goal set up a magnificent fight-back by the Blues – ultimately in vain – says the determination and focus needed to defend the title will be redoubled, beginning at Newcastle on Saturday.
"The title race is not finished – anything but," he said defiantly. "We will continue to give United problems in the league and at the end of the season I hope we will win it again. We thought we would win the game when we made it 2-2, but United have great experience and Wayne Rooney was fantastic for them.
"It was a dagger in the heart to concede a third so late in the game, but it was a fantastic
game for the fans, and that is why I like the Premier League so much - it is the toughest league in the world.
"Disappointing though this defeat is, it only makes us more determined to win the title. We have to be strong mentally and strong in every other way as well, but our championship challenge is not finished.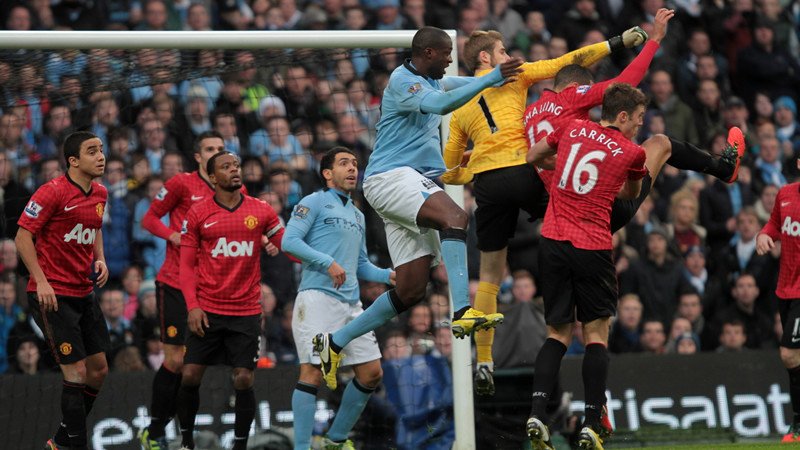 "We have to forget what we have done in the past. This year will be tough, but we have a fantastic squad and we have the confidence to keep going until the final day. We will never give up.
"We need to improve by working even harder, because when you are at the top everybody wants to take you down.
"Last year was fantastic, but we have to realise that sometimes you go through tough periods - we can turn this around. When the chips are down, that's when the tough really get going and we will show why we are champions."
Yaya, who says his knee is OK and he'll be fine for the trip to Newcastle – scene of his superb two-goal salvo last season - also paid tribute to the strikers who worked tirelessly in the second half.
"Carlos was amazing when he came on," he said. "Sergio was working hard and the
goals started coming. But this year we have not had the rub of the green, but I think it will come."