Nigel de Jong has signed for AC Milan, bringing an end to his three-and-half year stay with City.
One of the Blues' most popular players, De Jong made a total of 137 appearances during his time in Manchester having signed from Hamburg in January 2009.
A combative and dependable holding midfielder, De Jong's commitment and reputation as one of the Premier League's best tacklers, made him a firm favourite with the City supporters.
Via his Twitter account (@NDJ_Official), Nigel thanked the City fans and Club for his time in Manchester. He said: "Thanks to Manchester City FC for giving me the opportunity to be part of their history four years ago.
"All the best to my former team-mates and all the people in and around the city who helped me and my family settled in. A special mention to the fans for their love, respect and dedication they always showed. You will never be forgotten. All the best. Bless."
The only thing missing from his game was goals and his first for the Blues against West Ham in May 2011 was more than two years in the making and celebrated in fitting fashion.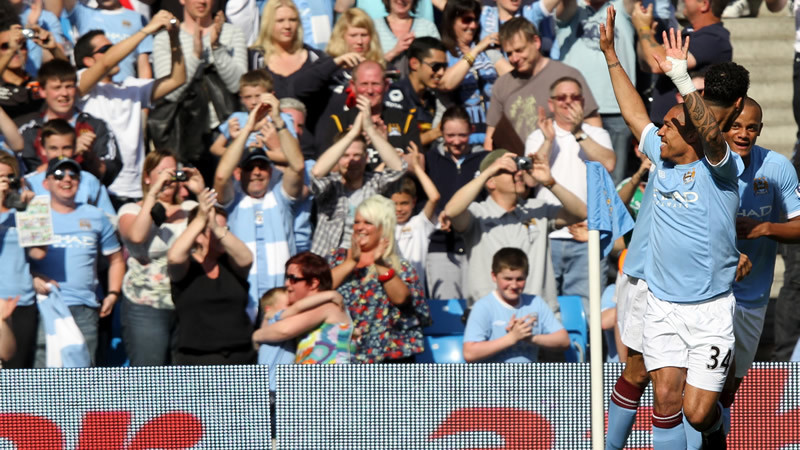 He also found the net against Liverpool last season in the Carling Cup semi-final with a 25-yarder into the top corner in front of The Kop – but those were his only two strikes for the Club.
Though a friendly, family-orientated guy, Nigel's image was tarnished after a tackle on Newcastle's Hatem Ben Arfa resulted in the Frenchman sustaining a double fracture of the leg - and a high challenge on Xabi Alonso in the 2010 World Cup Final also received widespread criticism.
De Jong was excluded from the Holland squad for a short time as a result, but was never less than dignified during his international exclusion and he soon won his place back for the Oranje. Interestingly, De Jong was never sent off as a City player and in almost 400 appearances for club and country, he has only seen red on one occasion.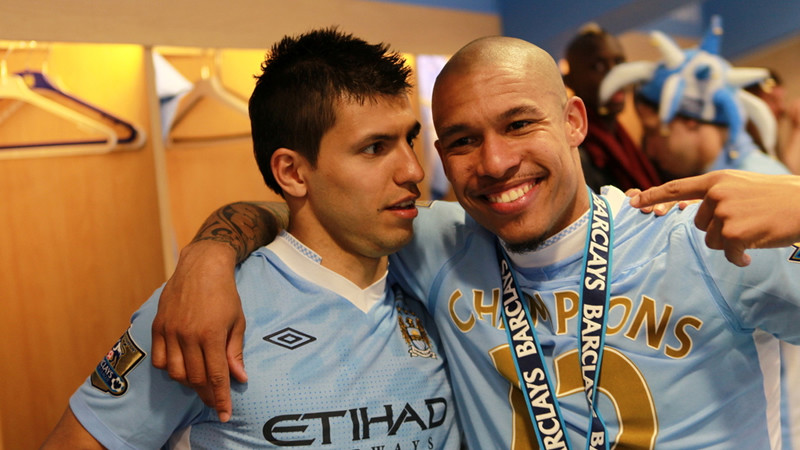 To City fans, De Jong was nothing other than honest, hard-working and committed. He was the embodiment of determination and an integral part of the team for more than three years as well as being very popular among his team-mates.
Everyone at City wishes Nigel the best of luck with Milan and thank him for his excellent service with the Club.