First Team News
1
Johnno wants a piece of the action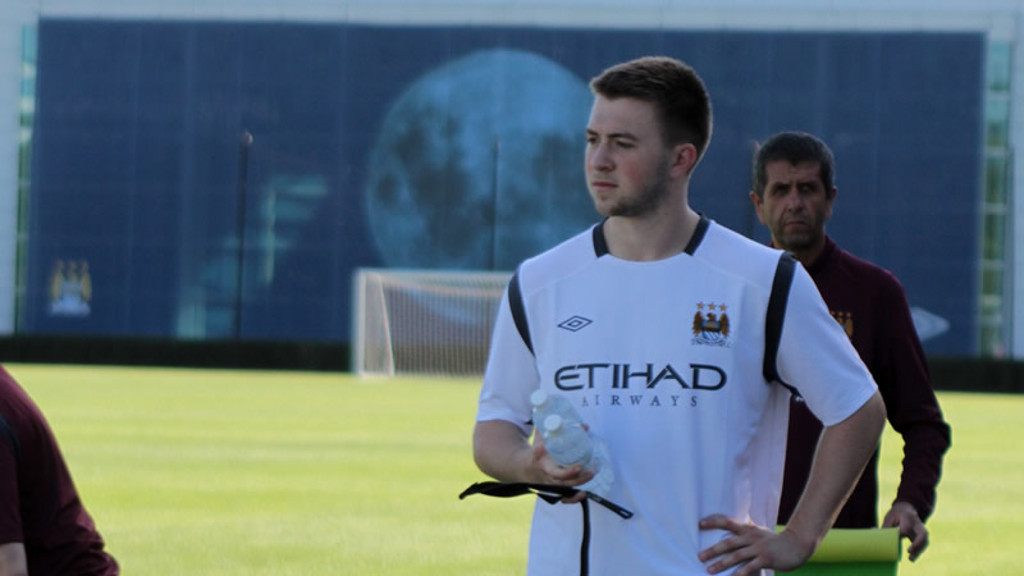 Michael johnson
Michael Johnson is determined to return to first-team action - if only to enjoy the experience of playing in the star-studded City side manager Roberto Mancini has assembled in his absence.
The former England Under-21 midfielder is on course to recover completely from a complicated cruciate ligament injury before the end of the year following his latest visit to the surgeon who operated last winter.
And he admits: "It will be great to play in a really good team. It's easy to forget that we were just a mid-table team not too long ago. We had some decent players, in fact some very good players, but as a team we were doing average.
"Now when you see the way we played against Liverpool the other night - things are just looking so good, and it would be so easy to play in this team. Having those sort of quality players around you makes it easier.
It's an exciting thought but I won't get carried away. I've got belief in myself that I will get back in the team, but there's plenty more hard work to come before I can start thinking along those lines.

...Michael Johnson
Johnno has stepped up his daily solo routine and reports: "It's going well. I saw the surgeon two weeks ago and he said about six to eight weeks before full training. I'm not training with the team, it's still non-contact.
"Getting full fitness from there is another step. But December doesn't seem that far now, everything's getting a lot closer for me. I'm out there getting fit, and that seemed a long way off back in February.
"I enjoy just being out there, running and kicking a ball. The other stuff was hard but it was necessary to get back to this playing level. But I'm not rushing it. A game before December would be a bonus, really."