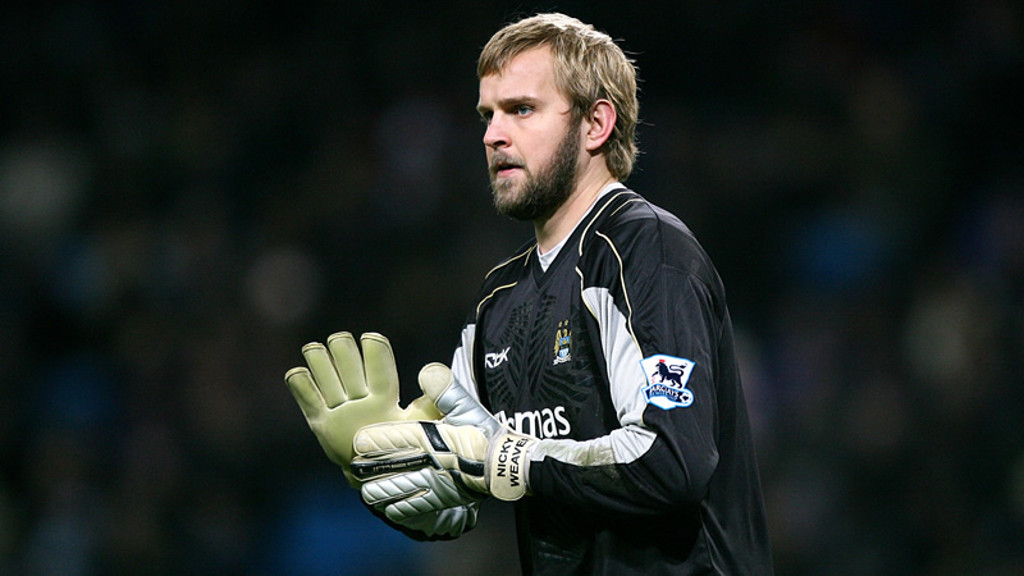 Nicky Weaver 0607
After his return to Premiership action on Sunday Nick Weaver has spoken about how it felt to be back between the sticks for the first team.
"It was good to get out there against Chelsea. No disrespect, but playing at the likes of Rochdale, Wrexham and Bradford is ok, but last week against Porto and playing in front of a crowd of around 20,000 gives it a bit more of a realistic feel.
"It was a great feeling to run out there with a stadium full of people and hopefully I'll play again on Wednesday but we'll have to wait and see"
And despite the arrival of Andreas Isaksson, injury was to prevent him from a Stamford Bridge debut, so when did Weaver know he would be facing the £50m+ Chelsea front two?
"I found out I was going to be in the team on Saturday morning; so naturally I was delighted. I'm glad to be back but obviously disappointed with the result.
"When you come to places like this you expect to be under a lot of pressure but they played a lot across the back and in the middle of the field.
"So in goalkeeping terms I've not had a great deal to do but we still ended up losing 3-0."