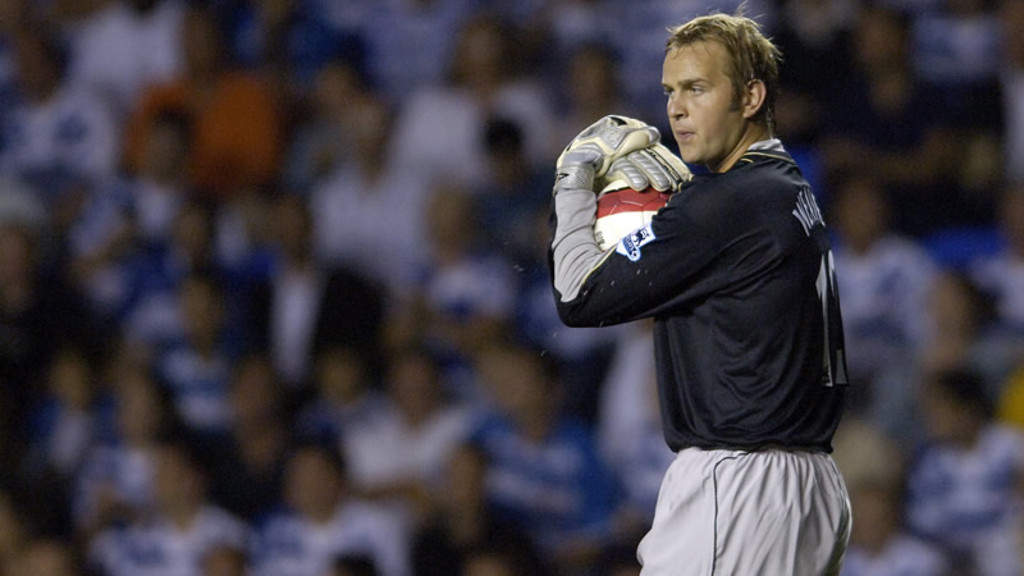 Nicky Weaver 0607
It's certainly been a long time in coming for City stopper Nicky Weaver, but despite the defeat at Stamford Bridge, the 27-year-old believes he came through his own personal test.
"With being out for so long it's as though you are retesting yourself again because you've not been in that position for such a long time."
And with his last Premiership start coming back in April 2001, Weaver could be forgiven for thinking that the day he could run out in front of a top-flight crowd might never come again.
He agrees adding: "Particularly when I had to go for the last operation in America.
"When people in this country are telling me that they don't know if I'll ever play again, and that's people who know a lot more about knees than I do, so I'm just delighted to be back and hopefully just stay fit for as long as I can."
Weaver's next two aims are now well within his reach, for the team to bounce back with a win against Portsmouth tomorrow, and to hold on to the number one jersey.
Of the opening home match of the season Nick says: "It's very important [to get a result]. It would have been magnificent to have got something at Chelsea because I don't think many teams will this season.
"Although we lost 3-0 there are plenty of positives to take into the game against Portsmouth on Wednesday."
With the departure of his possible opposite number tomorrow, if selected, did the popular character expect David James to be replaced?
"I did expect the manager to bring someone else in because we only had myself at 27 and Kasper and Joe Hart who are only 19. Now Andreas has come in and he looks the part so it's going to be a battle between him and me."
Isaksson himself was given a boost on Wednesday with the news he had been called up to the Sweden squad for their forthcoming Euro 2008 Qualifiers against Latvia and Liechtenstein in early September.