Men's Team
1
Kompany: They told me not to shoot!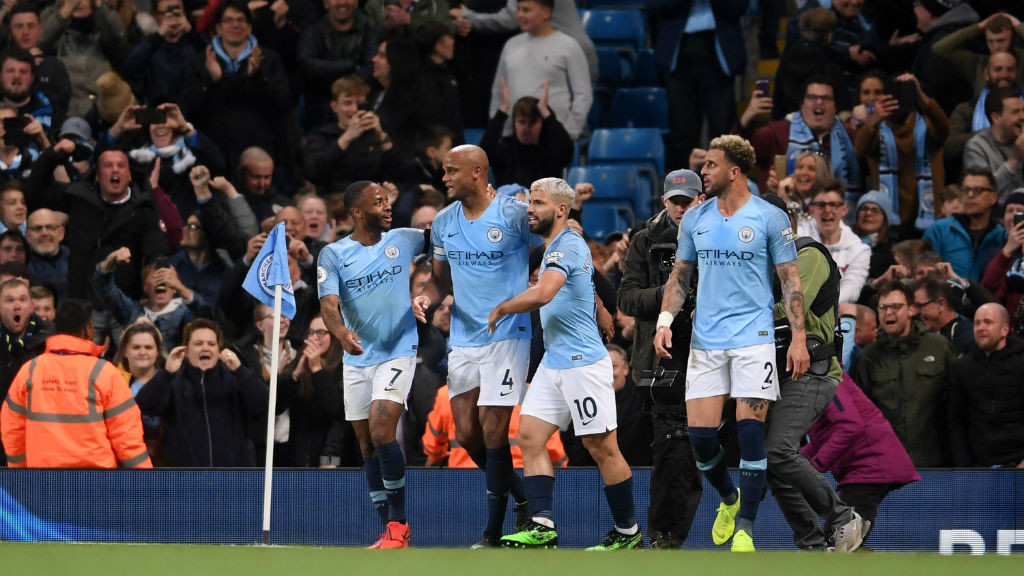 TEAM: Our boys in blue.
Match-winner Vincent Kompany admitted he ignored the advice of his younger team-mates to produce his stunning goal-of-the-season contender against Leicester.
With the centre-back in unfamiliar territory with the ball at his feet approaching the Foxes box, Kompany steeled himself before sending an unstoppable, swerving strike into the top corner.
The goal unleashed a wave of emotion at the Etihad Stadium after an agonisingly tense 70 minutes - and the players who had counselled against the shot duly mobbed their skipper!
The Belgian defender said: "I could hear people saying 'Don't shoot, don't shoot!'. I've not come this far in my career to have young players tell me when to shoot!
"For 15 years, I've told people I'll score one like that."
READ: Kompany goal sets goal record
One more win in the last game away against Brighton will secure back to back Premier League titles for the Blues.
Kompany added: "It's not about the amount of goals you score it's about when you score them. Today it was necessary.
"From the very start we had the right intensity to try and win this game. Kasper (Schmeichel) made some important saves and only I could beat him on a day like today! I'm just trying to contribute and today we went one step closer.
"We were putting pressure on, upping the tempo but found the last pass difficult. They defended really well and it was going to take something special. I'm really happy for the team. This club, it's part of how we have been successful to have goals like this, moments like this. We always believe that we have a chance and can play for the last second.
"Every step in the last four months was significant. Liverpool keep making the steps and now we have a final to play in Brighton, Nothing is won yet."