Men's Team
1
Business as usual against Burton says Garcia ​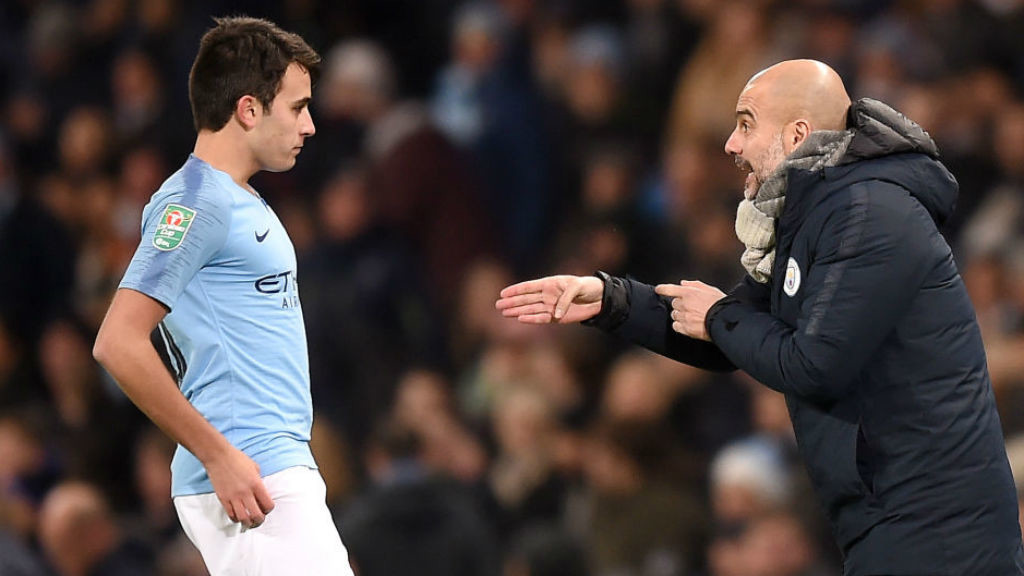 PEP TALK: The boss hands out some advice to birthday boy Eric Garcia, who was celebrating his 19th birthday
Eric Garcia is hoping for his third senior start for City in Wednesday evening's Carabao Cup semi-final, second leg.
The classy Spanish teenager played in the first leg against the Brewers and also in the previous round against Leicester City.
But though the Blues start against Burton with a 9-0 aggregate lead, Garcia says there is still work to be done.
READ: Which TV channel is Burton Albion v City on

WATCH: Eric Garcia | City debut was an amazing experience
READ: City's impressive squad goals...
"We went out with the idea of trying to reach the final in the first game," said Garcia

"It started good for us because we scored very early, but then they had a very good chance to score the equaliser.
"They missed that chance and we scored a couple of minutes later and they went down because if they would have scored that goal, the game could have been very different - but we played a really good game."
102 goals and counting...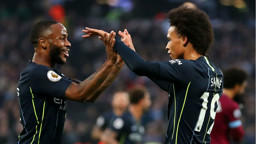 Garcia admits the domestic cups are perfect for players coming through to show what they are capable of.

With Pep Guardiola keen to go as far as he can in all the competitions City are in, there could be more big games ahead for the talented teens keen to showcase their ability at senior level.
"This competition gives some minutes for a lot of the Academy players," he said.
"We just need to prepare the game in the same way we prepare the first game, showing respect towards even though we got a really good result in the first leg.
"Obviously the Premier League and the Champions League are the most important games, but for us, it is really special to play the Carabao Cup because at the end it allows you to play for the first team and it is always special.
"Knowing that we could have some playing time in this competition is something exciting for all the Academy players."