Men's Team
1
Pep: 'We have leaders all over the pitch'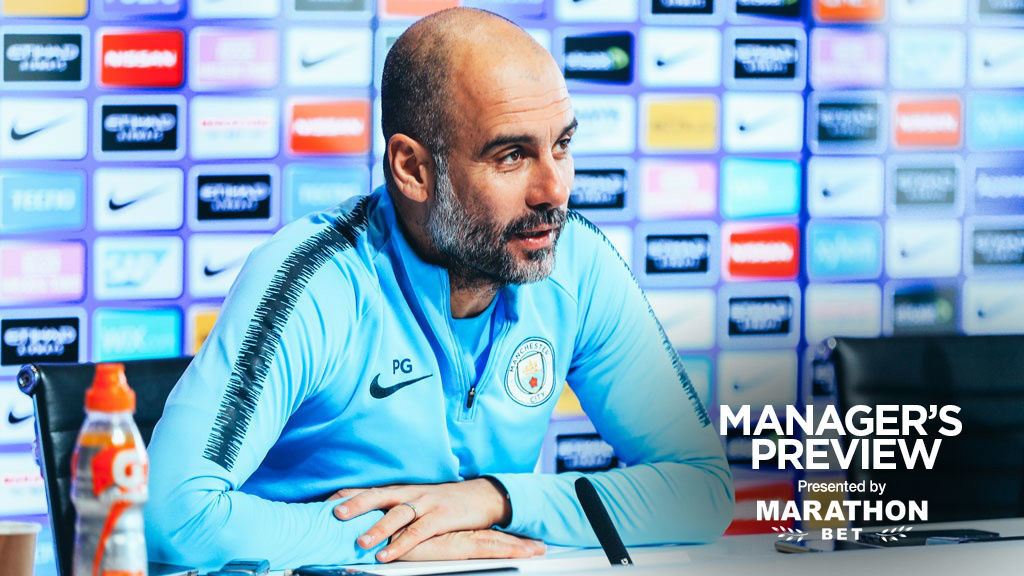 Pep Guardiola says he has strong characters and natural leaders throughout his side.
The City boss was asked whether the team lacked Vincent Kompany-style leadership during the loss to Newcastle last Tuesday, but the Catalan rejected the notion.

"I have many leaders," said Pep. "People who make a step forward when the situation is not going well.
READ: Taylor hails City's comeback kids

WATCH: Lunar New Year quiz with Bernardo and Ederson
GALLERY: Megan Campbell returns
"We will have to do it again and again. I am not going to say a guy was shy on the pitch and didn't talk too much.

"You have to talk, but that has to come from inside. I met incredible players who don't speak one word.

"But a lot of players speak a lot in the locker room. Everyone is like different. But to say my team does not have personality - we can do more of course - but I think we have it."

Pep was also asked about Amazon's All or Nothing documentary from last season when he told his players he thought they were the best team in Europe – and if he still felt the same as he did one year ago?
"I believe it," said Pep. "Definitely. I love them, I trust them, I say so many times. I believe it.

"It is an important week for us, but after this week if we are still there then next week will be there too.

"You are always steps, from your family, your wishes, your dreams. Managers are sitting watching our games and saying wow how good we are.

"This is the best way to put on pressure on our rivals. That is what we have to try to do again."

Leicester's unexpected draw at Anfield last Monday means the gap to leaders Liverpool is five points rather than seven, but City have now trailed the Merseysiders for two months.

Asked whether the Blues' manager preferred to lead from the front or hunt a team down, he replied: "I prefer to be like last season - but that was exceptional.

"The problem is the satisfaction is the same if we win and the players know who we are.

"We are a strong team and they know it and that is what we have to do.
"With this kind of question, we have to wait until the end of the season to find out - there is no question I can answer about how I will feel in three months.

"For the pleasure to play as well as possible and win games that is the best pleasure I have as a manager.
"If I know I have to win coming from behind then how? How can I again do that? What do we have to do?

"That is the only way we can focus. When we win, we analyse the bad things and how we can improve and the same when we lose.

"Have I won the title coming from behind to win it? I don't think so. Always my teams have been the leaders, so this is a new challenge."