Men's Team
1
Pep hails "brilliant" Zinchenko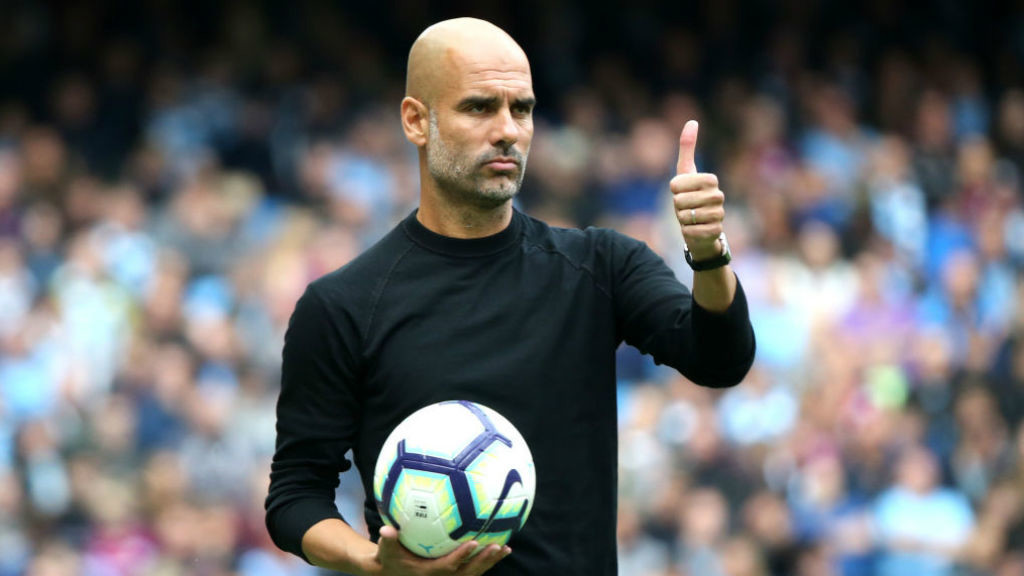 THUMBS UP: The boss seems happy
Pep Guardiola has heaped praise on Oleksandr Zinchenko's shoulders after the Ukrainian turned in his second impressive display inside five days.
The attacking midfielder filled in at left-back last season on numerous occasions and with Fabian Delph likely to miss the next couple of games and no return date yet pencilled in for Benjamin Mendy, Zinchenko could retain his place for the upcoming games against Hoffenheim and Liverpool.
READ: Carabao Cup fourth-round draw details
WATCH: City 2-0 Brighton | highlights
GALLERY: City 2-0 Brighton | The best of the action
"Delph will not be back this week," said Pep when asked about his left-back options
"Mendy is training much better, but I don't know exactly when he will be ready.
"Oleks helped us a lot last season. All players know they are part of a team.
"People maybe did not expect him to play today – but he played really well in the last game and deserved to play again."
The boss also had praise for flying wingers Raheem Sterling and Leroy Sane who combined to break the deadlock against a stubborn Brighton side.

He said: "It is not only goals that are important for a striker.
"The way he arrives in the box, his desire... he was so clever with the assist.
"The pass for Sergio was outstanding. It was another good performance for him.
"Leroy has played really good last few games as well. He will be important for us.
"Our profession is so demanding, we have to do our best every single day.
"I want all of my players to be focused."
READ: What TV channel is Hoffenheim v City on?
READ: Hoffenheim preview | Kick-off, team news and TV info
Pep also says he is delighted with the way his players have started the new season.
The boss says he can see the hunger and desire that spurred the Blues to glory last season again this campaign and believes his players are doing all they can to repeat those feats this term.
"You see it - the way we focus on every single ball," he said. "Details. How we celebrate goals, pleased to win again…
"Take our game with Oxford in the Carabao Cup How did we play? More serious than that? Impossible.
"Last season we made 100 points. We are focused. That's what I'm most pleased with.
"We did great things last season. We are going to try again."