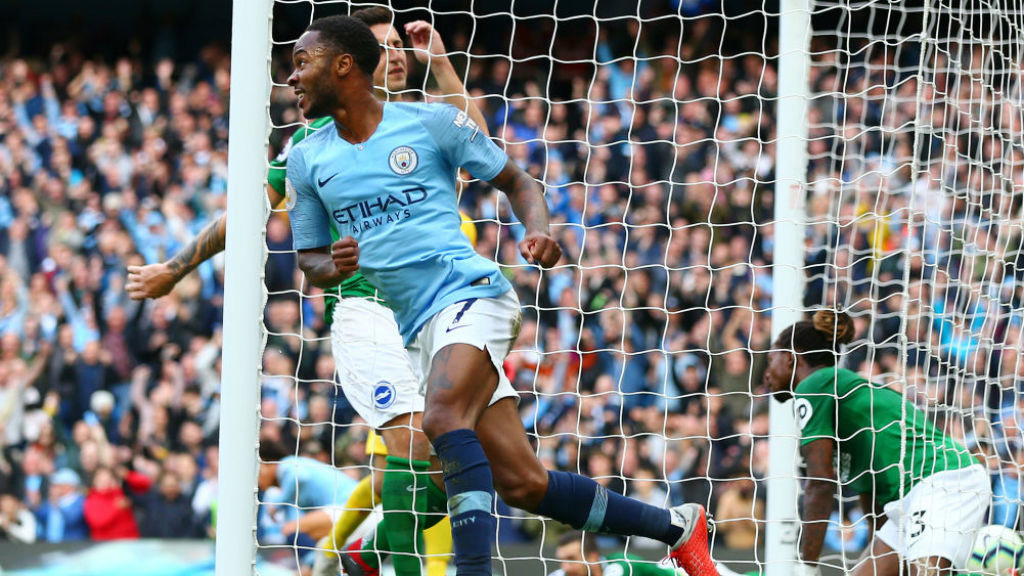 STERLING FINISH: It's that man Raheem again! His tap-in put City ahead
Raheem Sterling has set his sights on retaining the Premier League title with City, following the Blues' 2-0 triumph over Brighton and Hove Albion.
The winger was on the scoresheet at the Etihad Stadium, breaking the deadlock by sliding home Leroy Sane's delivery just before the half-hour mark – his fourth league goal of the season and 35th goal in 39 top-flight appearances.
The England man smashed his own personal tally for the season in last year's record-breaking 'Centurions' campaign and hopes to play another pivotal role in his side's hunt for silverware.
"My target is to be up there with the team again," Sterling declared.
READ: City climb to summit with win over Brighton
WATCH: Inside City | Episode 311
GALLERY: City 2-0 Brighton | The best of the action
KEY INFO...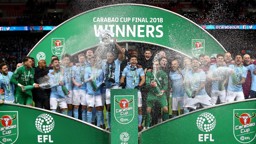 "My target is to be up there with the team again," he declared.

"Our aim is to get a second Premier League title under our belts and the only way we'll do that is to keep fighting and keep the pressure on."
Reflecting on the triumph over Brighton, Sterling was impressed with his side's attacking display and early pressure.
"The earlier the first goal comes, the better," he added. "The most important thing was to score early because I thought Brighton were solid.
"We know it would be difficult and that they would set up well so I thought the boys deserve full credit.
"We've got some amazing attacking players and we're learning more each day, always finding out how to break teams down."