Men's Team
1
Guardiola: Games vs rivals will determine title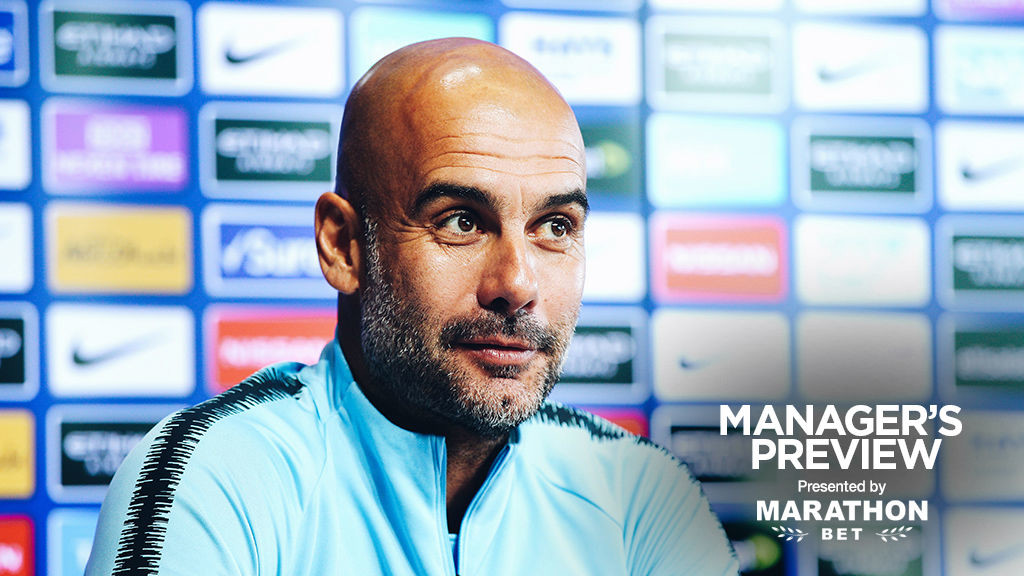 PREVIEW: Pep Guardiola addresses the media ahead of Tottenham v City.
Pep Guardiola believes the games between the top sides will determine who wins this season's Premier League title.
It looks likely to be one of the tightest title races in years, with Liverpool, Chelsea, Arsenal and Tottenham all making strong starts to the season and each of them looking much improved on last year.
And ahead of the trip to Spurs on Monday, the boss says results against our direct rivals will be key to lifting the Premier League trophy in May.
"When you play against the contenders it's almost six points, isn't it?" he said.
"These are important. I don't know what's happened in the past but it's true that the strong teams are making a lot of points, they are not dropping points easily.
"That's why maybe the games against the contenders are becoming so important. We've started with three games away against them.
"That's why it is so important to take those points. But nothing is going to change. Southampton is then next at home – the same points than against Tottenham. When you win, he doesn't win.
"The first year we dropped a lot of points against contenders. Except Anfield and United at home, we won everything in the second season.
"The reality is what we've done last year you have to be focused on everyone. We had 100 points is because we were focused on all the games."
READ: City target more Wembley success
READ: Guardiola: Title race is wide open
If City can finish top of the table again, we will become the first side in a decade to win back-to-back Premier League titles.
Not since Alex Ferguson's 2008-09 Manchester United team has an English side managed to retain their crown.
Guardiola is under no illusions about the size of the task he faces but believes remaining true to the style of football that saw us win a record-breaking 100 points last season gives us the best possible chance of making history.
"Winning again will be so difficult," Guardiola said.
Have you seen...
"We know the scale of the table, how tight it is but the target is to be consistent until the end and after we will see.

"If we react in that way, we cannot have complaints. We can win, we can lose, the other one is good but important is to be what we were and what we are. That is the main target and after the result will be a consequence of that.
"I always spoke, don't focus too much on the result, especially in this part of the season, forget about it, it is just what we have to do, what we have to do. Focus in play, in play, in play, in the way we want to play. In that the little details.
"Always the results will be the consequence."