Men's Team
1
Social round-up: How the world views the derby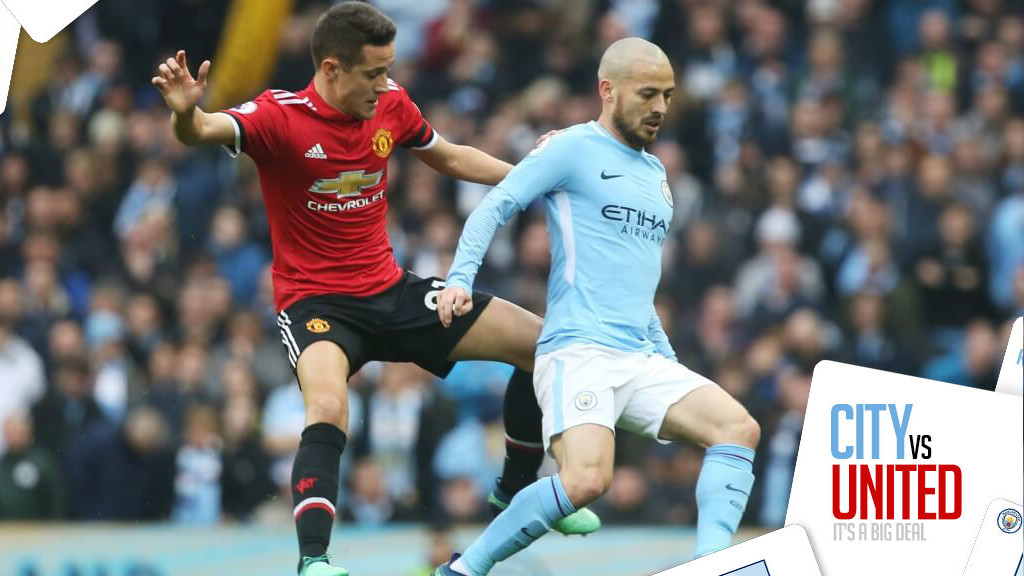 ROUND UP: Looking ahead to the derby.
As the derby nears closer, we take a look at the social build up to the game…
From fans flying across the Atlantic to be at the game, to boxers repping City scarves ahead of their matches – we have selected some of the weird and wonderful views of Sunday's game.
READ: David Silva | The derby balance of power has shifted
WATCH: Guardiola | Showpiece derby would be a perfect advert
READ: Life of Brian | The story of a Manchester icon
We also look at a couple of our players' social media post to see how they're feeling ahead of the match.
First up, fan Jim Taylor is making the rather long trip from Philadelphia, USA, to make sure he's at the derby! Now that's commitment!
Off to the Derby!! Come on City!! @SteelCityzens @ManCity #MCFC pic.twitter.com/BCABLNJQz8

— Jim Taylor (@JIMMYT_MCFC) November 10, 2018
Also in Philadelphia, our very own Moonbeam and Moonchester recruited a new mascot fan ahead of the derby – meet 'Gritty' to mascot for the Philadelphia Flyers Hockey team…
Gritty is...well we're not quite sure what @GrittyNHL is.

BUT, he is backing @ManCity in the #ManchesterDerby on Sunday! pic.twitter.com/ZzZXajva85

— Premier League USA (@PLinUSA) November 9, 2018
Next, Gary James takes us back in time to show us what the build-up to the derby looked like back in the 1920s. It's a bit different now!
Great results by both Manchesters last night and now we can look forward to #manchesterderby day. Here's how they looked forward to them in the 1920s in Manchester's papers. pic.twitter.com/u9iqdJuxTb

— Gary James (@GaryJamesWriter) November 8, 2018
Meanwhile, John Dykes of Fox News Asia, eyes a tough test tomorrow, labelling us as "the team who can't stop scoring".
What a #ManchesterDerby we have in prospect! One team that can't stop scoring and another that is showing remarkable powers of recovery. So, who wins? @ManCity @ManUtd #MCIMUN #JDShow @FOXSportsAsia

— JohnDykes (@JohnDykesFC) November 8, 2018
Over to the world of boxing now as boxer Oleksandr Usyk decided to don a City scarf around his neck at the weigh in before his fight against Tony Bellew.
WATCH! There was plenty of respect at the weigh-in head to head and @usykaa chose a @ManCity scarf to copy @TonyBellew's new look! #UsykBellew 🇺🇦🇬🇧 https://t.co/JnvW4VAj5I

— Sky Sports Boxing (@SkySportsBoxing) November 9, 2018
Finally, we see how a few of our players are feeling ahead of the big game…
September 10th 2016: My @premierleague debut for @ManCity and a win 🙌🏾 Already looking forward to Sunday! #inSané https://t.co/pDd3XAtZPX

— Leroy Sané (@LeroySane19) November 9, 2018
Manchester Derby is getting closer... the tension is getting higher 🙌🏼⚽💙 #CmonCity @ManCity pic.twitter.com/4JHIWbnoY0

— Ilkay Gündogan (@IlkayGuendogan) November 8, 2018