Men's Team
1
Which TV channel is Southampton v Man City on?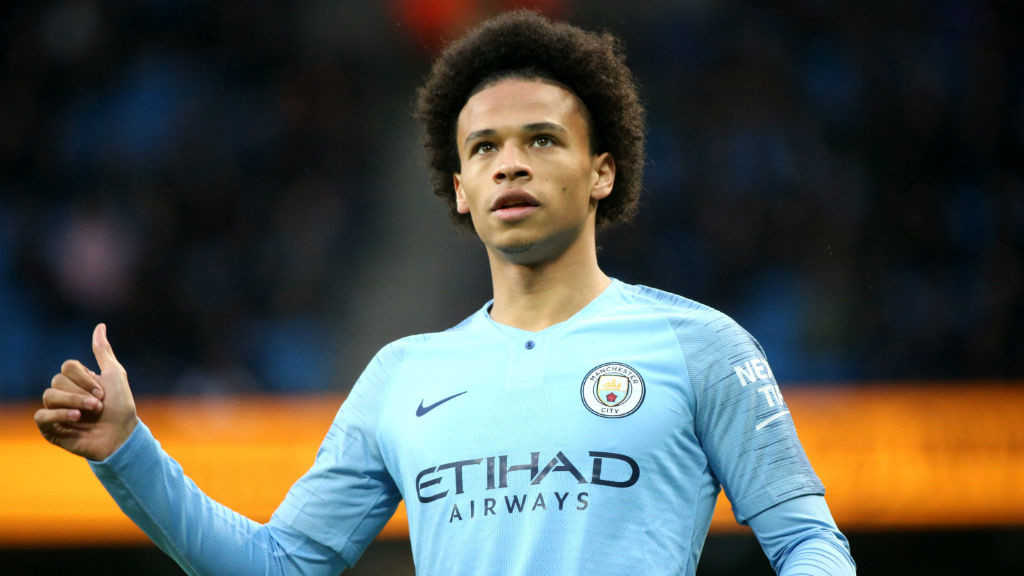 FINAL GAME: City travel to Southampton on Sunday looking to make it 100 points for the season
Find out where you can watch Southampton v City wherever you are in the world…
The Blues take on Southampton in our final game of the Premier League season on Sunday May 13, with kick-off at 3pm (BST).
In the UK, the game will not be shown live, but there will be the opportunity to get live updates on the City Matchday App and our official Twitter account.
For viewers around the world, check out our global TV listings, courtesy of livesoccertv.com.
| | |
| --- | --- |
| Algeria | beIN Sports HD 2,beIN SPORTS CONNECT |
| Anguilla | Flow Sports App |
| Antigua and Barbuda | Flow Sports App |
| Aruba | Flow Sports App |
| Australia | Optus Sport |
| Bahamas | Flow Sports App |
| Bahrain | beIN Sports HD 2,beIN SPORTS CONNECT |
| Barbados | Flow Sports App |
| Bermuda | Flow Sports App |
| Brazil | ESPN + Brasil,Watch ESPN Brasil |
| British Virgin Islands | Flow Sports App |
| Brunei | beIN Sports Connect Thailand |
| Cambodia | beIN Sports Connect Thailand |
| Cayman Islands | Flow Sports App |
| Chad | beIN SPORTS CONNECT,beIN Sports HD 2 |
| China | Ssports Live,BesTV,PPTV Sport China,QQ Sports Live |
| Costa Rica | SKY Planeta Fútbol,Sky HD |
| Djibouti | beIN SPORTS CONNECT,beIN Sports HD 2 |
| Dominica | Flow Sports App |
| Dominican Republic | SKY Planeta Fútbol,Sky HD |
| Egypt | beIN Sports HD 2,beIN SPORTS CONNECT |
| El Salvador | Sky HD,SKY Planeta Fútbol |
| Estonia | Viasat Sport Baltic |
| Greece | Cosmote Sport 8 HD |
| Grenada | Flow Sports App |
| Guatemala | SKY Planeta Fútbol,Sky HD |
| Honduras | SKY Planeta Fútbol,Sky HD |
| Hong Kong | LeTV Sports Hong Kong |
| India | Hotstar |
| Indonesia | beIN Sports 1 Indonesia |
| International | Saints Live,TalkSport Radio World |
| Iran | beIN Sports HD 2,beIN SPORTS CONNECT |
| Iraq | beIN Sports HD 2,beIN SPORTS CONNECT |
| Jamaica | Flow Sports App |
| Japan | DAZN,SportsNavi Live |
| Jordan | beIN SPORTS CONNECT,beIN Sports HD 2 |
| Kuwait | beIN SPORTS CONNECT,beIN Sports HD 2 |
| Laos | beIN Sports Connect Thailand |
| Latvia | Viasat Sport Baltic |
| Lebanon | beIN Sports HD 2,beIN SPORTS CONNECT |
| Libya | beIN SPORTS CONNECT,beIN Sports HD 2 |
| Lithuania | Viasat Sport Baltic |
| Macau | Ssports Live |
| Mauritania | beIN SPORTS CONNECT,beIN Sports HD 2 |
| Mexico | Sky HD,SKY Planeta Fútbol |
| Mongolia | SPS HD |
| Montserrat | Flow Sports App |
| Morocco | beIN SPORTS CONNECT,beIN Sports HD 2 |
| Nicaragua | SKY Planeta Fútbol,Sky HD |
| Oman | beIN SPORTS CONNECT,beIN Sports HD 2 |
| Palestinian Territory | beIN Sports HD 2,beIN SPORTS CONNECT |
| Panama | Flow Sports App,SKY Planeta Fútbol,Sky HD |
| Philippines | beIN Sports 1 HD |
| Poland | Canal+ Sport Online |
| Portugal | Sport TV2 |
| Qatar | beIN Sports HD 2,beIN SPORTS CONNECT |
| Saint Kitts and Nevis | Flow Sports App |
| Saint Lucia | Flow Sports App |
| Saint Vincent and the Grenadines | Flow Sports App |
| Saudi Arabia | beIN SPORTS CONNECT,beIN Sports HD 2 |
| Seychelles | Flow Sports App |
| Slovenia | SportKlub 1 Slovenia |
| Somalia | beIN SPORTS CONNECT,beIN Sports HD 2 |
| South Sudan | beIN SPORTS CONNECT,beIN Sports HD 2 |
| Sudan | beIN Sports HD 2,beIN SPORTS CONNECT |
| Syria | beIN SPORTS CONNECT,beIN Sports HD 2 |
| Thailand | beIN Sports Connect Thailand |
| Trinidad and Tobago | Flow Sports App |
| Tunisia | beIN SPORTS CONNECT,beIN Sports HD 2 |
| Turkey | Digiturk Play |
| Turks and Caicos Islands | Flow Sports App |
| United Arab Emirates | beIN Sports HD 2,beIN SPORTS CONNECT |
| United Kingdom | BBC Radio Manchester |
| Yemen | beIN Sports HD 2,beIN SPORTS CONNECT |