Men's Team
1
Guardiola: Bernardo is perfect City player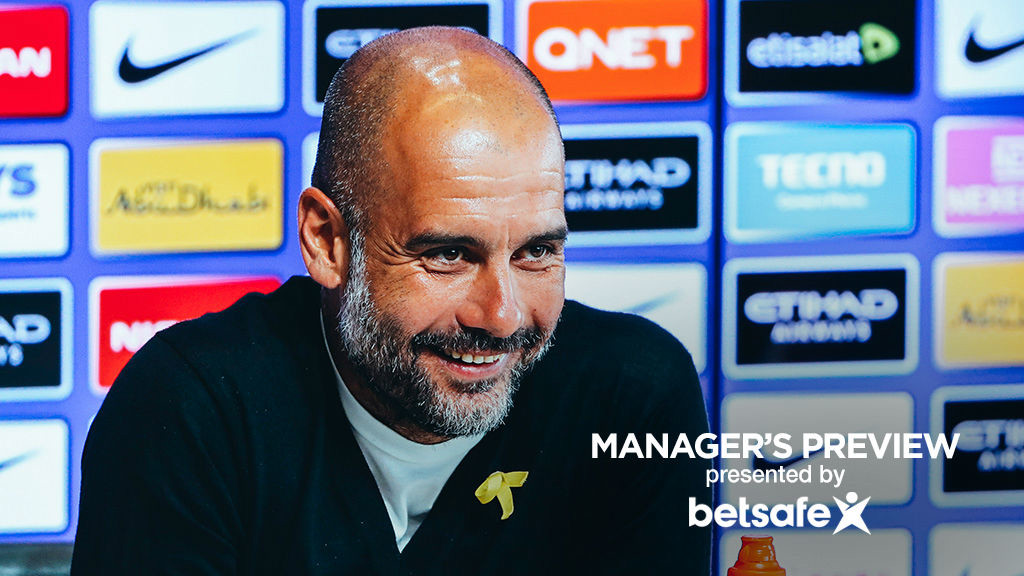 PEP TALK: The boss is a big fan of Bernardo Silva.
Pep Guardiola has praised the impact of Bernardo Silva on Manchester City's title-winning campaign.
The Portuguese midfielder joined the Club last summer after an outstanding season with Monaco, and after a difficult first few months he has emerged as one of the stars of our record-breaking year.
And Guardiola believes he is an ideal fit for the way City play.
"When we sign a player, we never know for certain if it will work but I think we made it right," Guardiola said.
"As long as I am a coach at Manchester City, he isn't going anywhere. Maybe he didn't play as much as we wanted to this season but he is been an amazing part of the team and the success of the team.
"He has an amazing quality. He connects perfectly with the way we want to play in this team.
"As a person what can I say, I always like working with good people and he is one them. He has an amazing relationship with his teammates, the coaching staff, everyone. It's difficult to find anyone better than Bernardo in that regard.
"I am really happy for his season and hopefully next season he will be even better. We wish him the best with Portugal in the World Cup."
READ: 68 | 18 - Two titles 50 years apart
READ: Zinchenko targets Premier League 100 club
City play Southampton on Sunday in the final game of the season, knowing a win will see us become the first club to amass 100 points in a Premier League campaign.

It would also ensure we finish with at least a 19-point lead over second-placed Manchester United, which would set a new record for the biggest winning margin in Premier League history.
Have you seen...
Guardiola says the chance to set new records has ensured his players have stayed focused since the title was wrapped up four weeks ago.

"We will try to win the game, there is no doubt about that," Guardiola said.
"We have done that all season. We will try to win.
"These last weeks [since the title was secured], these numbers helped us to be focused and we are going to the same on Sunday."