Men's Team
1
Bernardo targets a perfect 10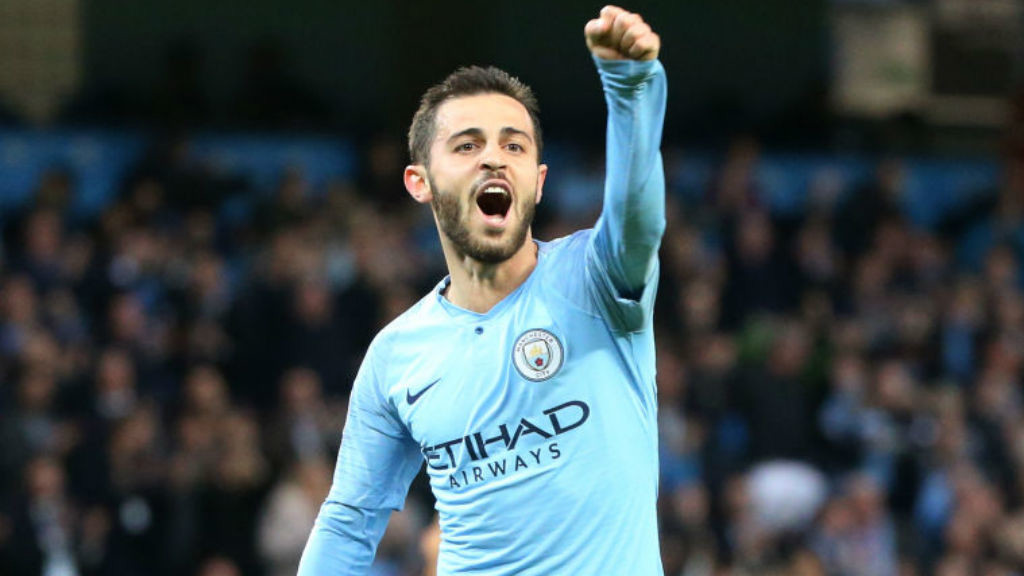 TWO: Bernardo makes it 2-1 in the first-half.
Bernardo Silva is hoping to end the season with double figures after notching his ninth of the campaign against Brighton.
The Portugal star restored City's lead against Brighton, a match the champions went on to win 3-1 in what was his 51st appearance of the campaign,
"Of course, I want to get even better, I will work as hard as I can to be able to help the team even more," said Bernardo.
"I'm settled here, the players, the staff, the fans, they all help me, and I feel better and better every day."
But of course, the Brighton match was all about one man – Yaya Toure – and Bernardo says it has been an education sharing even just one season with the Ivory Coast star.
"Obviously Yaya is a Man City legend, it was fantastic for all us and for me personally to share this moment with him," he said.
"He's been here for such a long time, he's won so many trophies with City and he's been one of the best players ever for this Club and to able to enjoy this moment, his last game here at home with the fans and him, was fantastic."
One thing that has impressed City fans about Bernardo has been his sublime ball control and deft touch.
It has made him a firm favourite with the supporters and Bernardo admits he enjoys the technical side of the game.
"I always work on trying to control the ball as well as I can, the first touch for me is one of the most important things in football, the way you control the ball, the way you put it in the best place with the first touch," he said.
"I've been working on it since I was very young and I'm happy to be able to do some good things with it.
"I used to play a lot; I always had a ball at my feet, so it was just natural.
He is also targeting double figures for the campaign, adding: "Of course. If possible yes. It wouldn't be my best – at Monaco I think it was 11 for the season and that was my best. I'll try to do it.
"The way we play, everyone is important, so everyone can score - as you saw against Brighton.
"Right back Danilo and midfielder Fernandinho scored. everyone is involved in scoring goals. It might be difficult for Ederson to score but we will try!"