Men's Team
1
Things We Love: Blue blood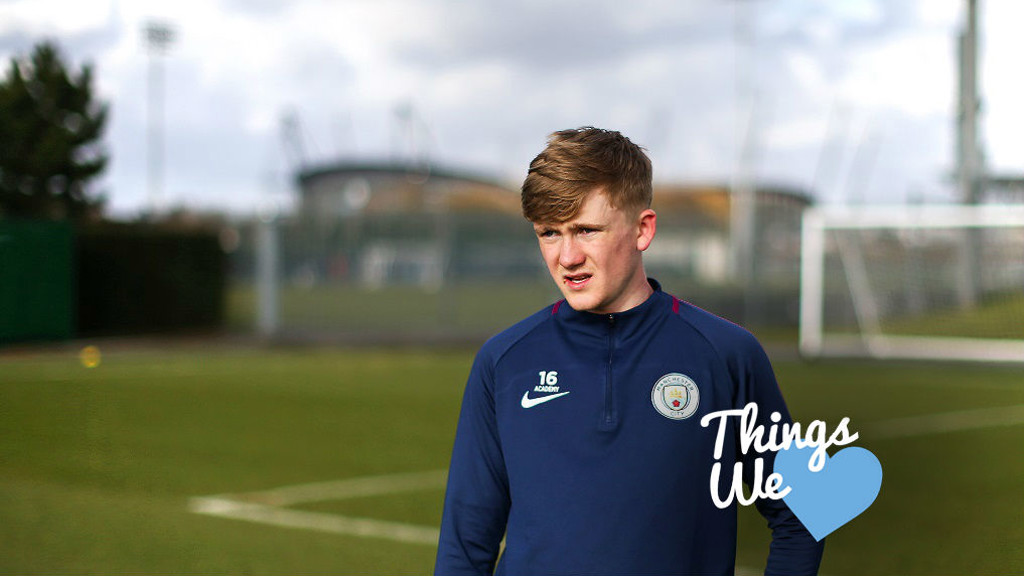 Our favourite City-centric findings from across the world wide web...
Plenty to go at this week with Tommy Doyle (pictured above), De Bruyne Jnr, #IWD and a great start by NYCFC.
Let's begin with MDB - son of KDB.
Further proof Kevin De Bruyne doesn't just produce wonderful passes – his little lad Mason is as cute as a button and, this weekend, celebrated his second birthday...
Of course, it was International Women's Day this week and Hope Powell has long been a legend of women's football. She speaks of how she helped shape the Lionesses in the ever-readable Coaches' Voice…
"The job itself was a blank canvas. I had to create it."

Read! | Hope Powell on being the first woman to manage the @Lionesses #IWD2018 ⚽️https://t.co/oXYJXM6E84

— The Coaches' Voice (@CoachesVoice) March 8, 2018
Continuing the #IWD theme, we asked who your ultimate women's 5-a-side team would be and here are the answers…
Who would you put in your inspirational women's 5-a-side squad?! #IWD pic.twitter.com/EYG2elZIMc

— Manchester City (@ManCity) March 8, 2018
On the pitch, one of brightest young prospects is Tommy Doyle, grandson of legendary City skipper Mike Doyle. Tommy posted this not-too-shabby free-kick he recently scored. Pick this one out!
☄️☄️ pic.twitter.com/u349ApqU9l

— Tommy Doyle (@tommydoylemcfc) March 6, 2018
And in case you wondered how proud Tommy is of his grandad…
Let's give this a read 🤔#blueblood pic.twitter.com/gn7GXWBVe5

— Tommy Doyle (@tommydoylemcfc) March 2, 2018
Around the globe, it was great to see part of the City family get off to a flyer. New York City FC kicked off their MLS campaign with a well-earned 2-0 win over Sporting Kansas City, as illustrated on the NYCFC Instagram.
We'll sign off with a few nominees for various awards, kicking off with Nadia Nadim's World Women's XI nomination, as tweeted by FIFPro .
Congratulations @Nadia_Nadim! 👏 You've been nominated for the #WomensWorldXI. Read more 👉 https://t.co/heaqoPdGLu pic.twitter.com/JlWEC6tWgI

— FIFPro (@FIFPro) March 2, 2018
Finally, Bernardo Silva is up for the Portugal Player of the Year, so congratulations to him. Only Cristiano Ronaldo and Rui Patricio standing in his way…
Rui Patricio, Cristiano Ronaldo e Bernardo Silva estão nomeados para o prémio "Jogador do Ano" nas Quinas de Ouro. Já votaste no teu favorito? #TudoPorPortugal

Vota aqui: https://t.co/5Zf71Hei3f pic.twitter.com/LQ0V2KNFVm

— Portugal (@selecaoportugal) February 26, 2018
Hope you enjoyed this week's crop. More next week…