Men's Team
1
April Premier League fixture update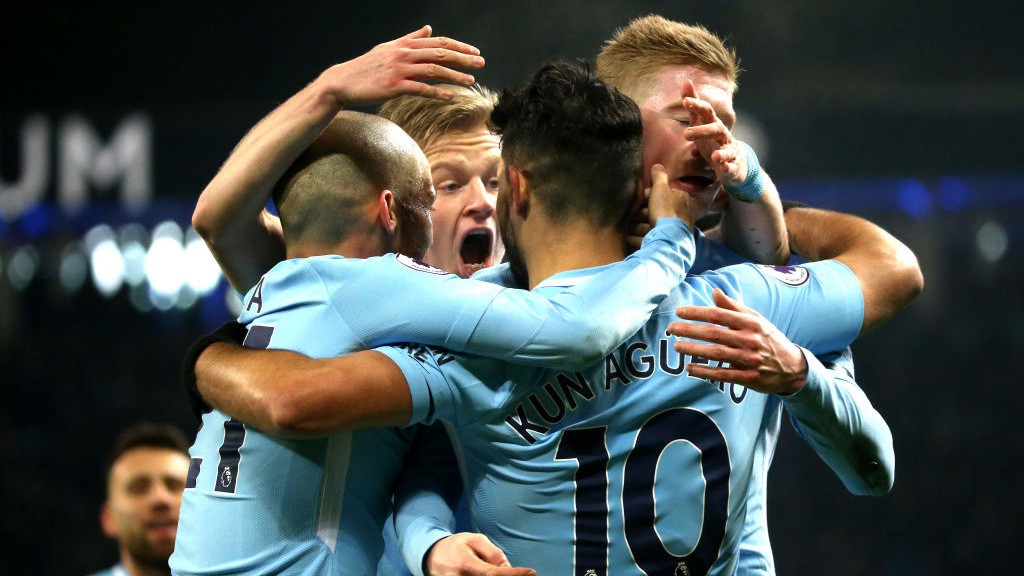 BREAKTHROUGH: City celebrate Sergio Agüero's opener, the Argentine's 12th Premier League goal against Newcastle.
Two of Manchester City's Premier League fixtures in April may be rearranged depending on our progression in the Champions League.
Should we beat Liverpool and reach the semi-finals, our home game against Swansea City and away trip to West Ham United will be affected.
READ: Gundogan on reaching his best
READ: Bernardo Silva reveals key to success
The Swansea game, currently scheduled for 4.30pm on Sunday 22 April, would move to a 12.30pm kick-off on Saturday 21 April and would remain live on Sky Sports.
We are set to face West Ham on Sunday 29 April at 2.15pm, but if we reach the last four of the Champions League, the game at the London Stadium will revert to Saturday 28 April and kick-off at 12.30pm.
This match will still be broadcast on Sky Sports.
Our postponed game against Brighton and Hove Albion is yet to be rescheduled, but will be confirmed when the broadcast selections for the 37th round of fixtures have been confirmed.