Men's Team
1
Aguero is a world great says Guardiola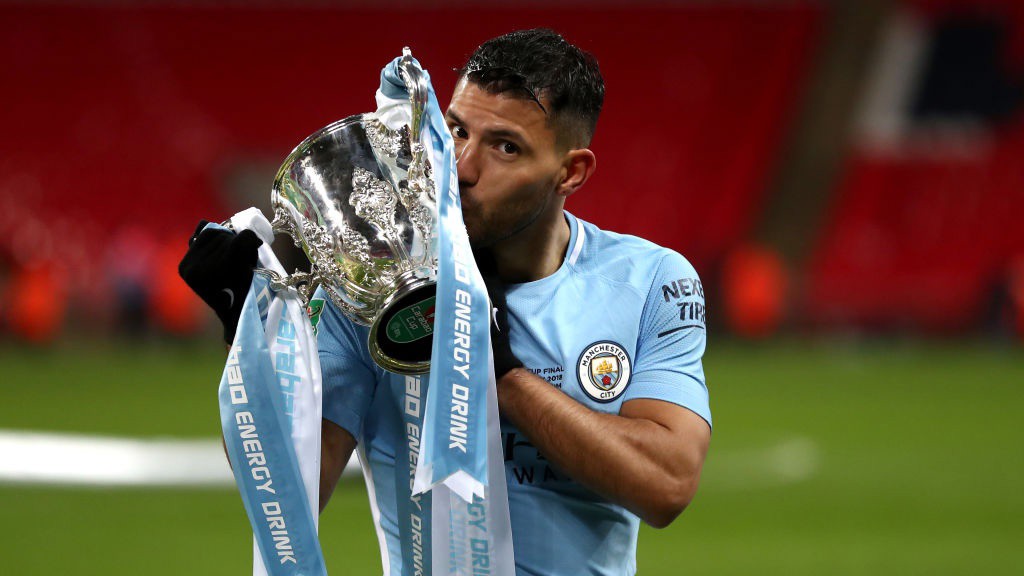 ​MAIN MAN: Sergio Agüero's first goal in a European domestic final sent City on their way.
Pep Guardiola says Sergio Aguero can get better and better – and says there is plenty more time for the City striker to get more goals this campaign.
Aguero moved on to 30 for the season with his goal against Arsenal on Sunday and 199 for the Blues in total.
He needs four more goals to post his best ever seasonal tally and has managed 13 goals in his last 11 starts.
It's a phenomenal return from a player in his seventh season with the Club, but Pep believes the Argentine striker is capable of hitting even greater heights.
"The one recognition that a player really needs is that of his team-mates – and Sergio has it," said Pep.
"He is one of the very best strikers I have worked with and one of the best in the world.
"I think that not only English football has a recognition of what Sergio has done - because he has scored goals season after season – it applies to Europe and world football, who all recognise what he has done.
"We are do delighted with Sergio and what he has done so far. He has scored goals and the way he works when he has the ball and doesn't have the ball has been fantastic.
"Sometimes I'm demanding of him and the others, but that is only because I want the best for them and I think he can do even better.
"He knows he has to play well to be in the team – not just Sergio, but everybody – because the only way to keep going in two, three or four competitions is to be like that.
"There is still another three months of the season to go so he can score more and more goals and I am certain he will."