Men's Team
1
De Bruyne voted January Etihad Player of the Month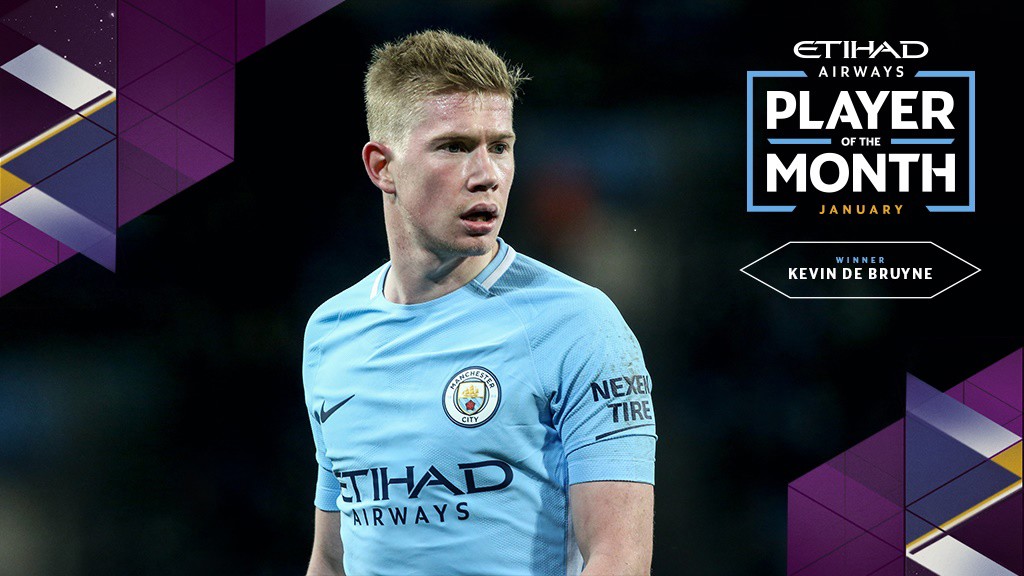 Kevin De Bruyne has been voted the Etihad Player of the Month for January.
The Belgian polled more than 60% of the public vote after another stunning month for the Blues.
Sergio Aguero finished runner-up with Leroy Sane third.
It's De Bruyne's third Etihad award of the season, with Raheem Sterling winning two and Nicolas Otamendi picking up the prize last month.
De Bruyne has now won the Etihad Player of the Month on nine occasions in the past three seasons - twice last year and four times in his first campaign.
Congratulations on yet another success, KDB...