Men's Team
1
De Bruyne unconcerned by Liverpool threat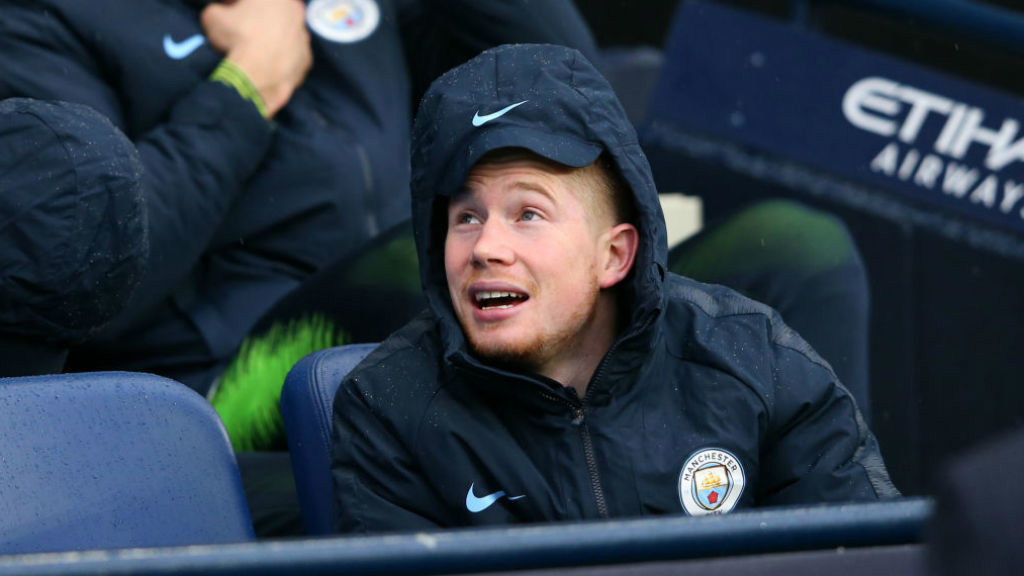 KDB: The Belgian midfielder says he is focused solely on City's performances
Kevin De Bruyne is not concerned by the threat of Liverpool this season.
The Anfield side are currently top of the Premier League table, one point above City, and look a much-improved side after an excellent summer transfer window that saw them strengthen in key areas.
But De Bruyne, who returned to the side in our 3-1 win over Everton on Saturday after a six-week injury lay off, says he is focused solely on City' performances, but believes the Merseysiders can mount a serious challenge this season.
"I don't know why they can't sustain it - I think they will go on to the end," he said.
"To be fair, I'm not too worried about them. They will do what they do and we'll have to try to win our games and go forward.
"They'll try to keep pace with us and vice versa. But it's still early. There's no pressure, we need to do what we do."
READ: City 3-1 Everton | Leroy City's form man
WATCH: City 3-1 Everton | Extended highlights
City are in fine form, particularly at the Etihad Stadium where we have won 10 on the bounce in the Premier League.
We have collected 44 points from 17 league games, with many pundits now predicting a two-horse race for the title.
But De Bruyne says it's too early in the season to make any predictions about where silverware will end up and warned of the dangers that lie ahead.
"You know how it goes, you can have a week where you lose three games and everyone speaks differently," he said.
"There's is still so long to go. The amount of games can trip you up, injuries can trip you up."