Men's Team
1
Foden shines, Yaya class & KDB: Talking Points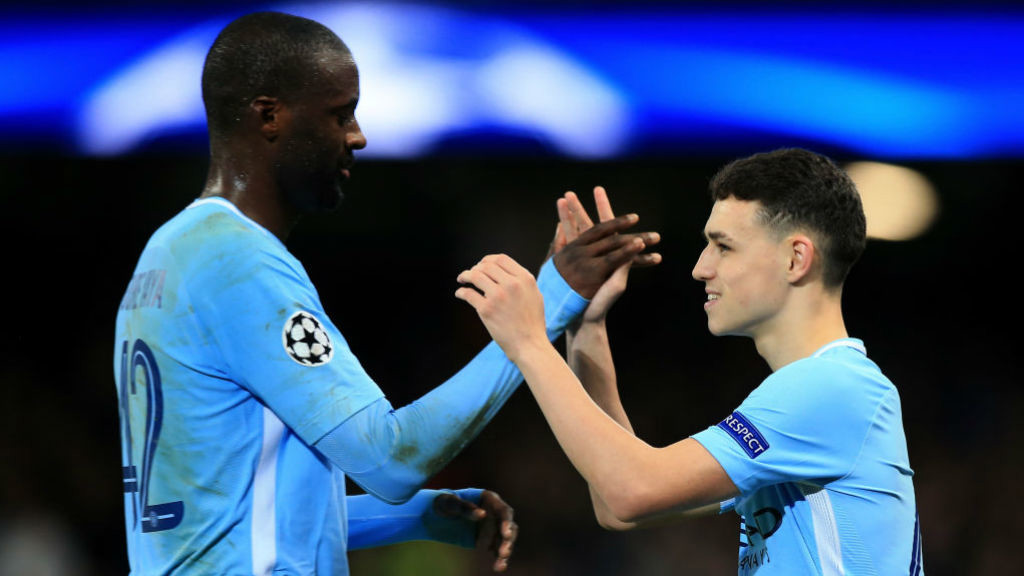 MASTER AND APPRENTICE: Yaya and Phil Foden
Five topics of discussion to come out of Sunday's 5-0 win over Swansea...
1

Foden cameo

Phil Foden only had 20 or so minutes to shine against Swansea, but he grabbed the opportunity with both hands.


The youngster demanded the ball, was always available and looked comfortable alongside David Silva in the middle of the park.

One run in particular had the City fans out of their seats as he darted through two or three challenges before providing an inch-perfect cross to Gabriel Jesus who will feel he should have scored with his close-range header.

Foden is likely to get more minutes in the four games that remain.
2

Yaya worship

The affection City fans hold for Yaya Toure has never been more evident than this season.

Always a popular and appreciated player, Yaya has featured only sporadically this season, but the big man – serenaded throughout his 30-minute cameo by the Blues' fans – showed that class is permanent.

The Ivorian showed no signs of rust with a couple of sumptuous chips into the box, the second of which allowed Gabriel Jesus to head home his 15th goal of the season.


Had he come on a minute earlier, he may have been able to take the penalty awarded for the foul on Raheem Sterling and he saw one free-kick foiled by the Swansea defensive wall.

If Yaya plays against Huddersfield and Brighton at the Etihad and scores a goal, expect the roof to lift off.
Have you seen?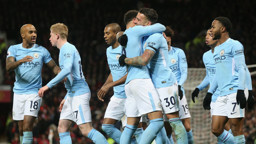 3

Blues hold relegation key?

Swansea were dispatched without too much fuss and face a fight to preserve their Premier League survival.

Next up are West Ham United, who are also still in the mix at the foot of the table, followed by Huddersfield Town and Brighton at the Etihad and a trip to Southampton on the last day of the season.

It's hard to imagine any club having such an integral role in the relegation battle, though as each game passes, so the complexity of the situation could increase or ease off.

Fans of teams in the bottom six will be cheering on the Blues when we face one of their fellow strugglers – Stoke fans, you'd imagine, will want City to win all remaining five matches, and ditto Swansea fans, despite Sunday's result.
4

KDB disappointment

There won't be a City fan who didn't feel deflated by hearing that neither Kevin De Bruyne or David Silva hadn't won the PFA Player of the Year award.

It was generally accepted that if any City player would win, it would be De Bruyne, but Mo Salah's relentless goal-streak saw the Egyptian win the poll.

Salah has had a wonderful season and his three goals against City prove he can breach the meanest of defences.

But De Bruyne's brilliance has been evident since the first day of the campaign and, alongside Silva, he has driven the Blues to a record-breaking campaign so let's hope he still gets the professional recognition he deserves with one or two major awards still to be handed out.
Got yours?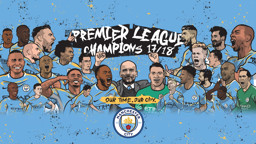 5

Ederson on the spot

When close on 55,000 fans demand their goalkeeper take a penalty, you know he is doing something right.


The Brazilian keeper has become a huge crowd favourite with City fans and has enjoyed an incredible first season with the Blues.

He is the keeper almost every Premier League club would love to have and is the complete package both with his feet and hands.

Question is, will he have the chance to step up and take a penalty at any stage? He'd be up for it and full of confidence, no doubt about it, but the City players will be wary of doing anything that looks disrespectful to our opponents, so it may never happen.

One thing is for sure, if Ederson gets the chance to play for Brazil at this summer's World Cup, he will be one of the stars of the tournament.