Men's Team
1
City v Swansea: Talking Points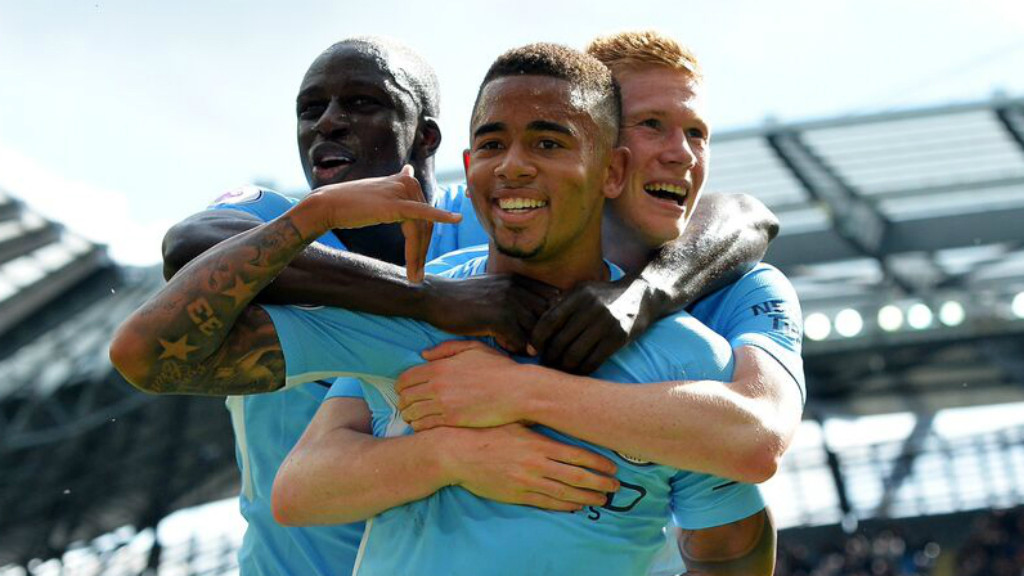 ALO MÃE: Gabriel Jesus with his trademark celebration
Five topics up for discussion ahead of this weekend's game...
1

Immediate targets

City have plenty of targets to aim for in the matches that remain.


Most points, most goals, most victories, biggest points margin and biggest goal difference, plus a host of individual stats that can still hit new heights and personal milestones.

The team selection will be interesting – will Phil Foden or Brahim Diaz see some game time? It seems likely, even if it's off the bench.

One thing is for certain, the Blues won't be throwing away the opportunity to create a whole new raft of records that will make this the best Premier League campaign ever.
2

Celebrations

There will, without doubt, be a celebratory atmosphere inside the Etihad Stadium on Sunday.

Though the Blues won't be lifting the Premier League trophy until we play Huddersfield Town next month, this is the first match we've played since being confirmed as Premier League champions.

Swansea players will form a guard of honour as City emerge from the tunnel – the first time the Blues have enjoyed the privilege as the previous two Premier League titles were only secured on the final day.

There will be flags and banners and a special atmosphere and for once, no nail-biting!
Explore the goals so far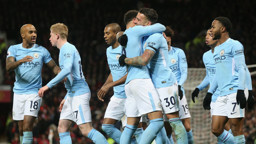 3

Respect

As much as Sunday will be about congratulations for what has been a wonderful season, there are still five games to play and 15 points available.

Pep will demand a performance of champions and the Blues will respect Swansea and the teams fighting for Premier League survival by doing exactly that.

Fernandinho served the second of his two-game suspension and Sergio Aguero has been ruled out for the remainder of the campaign. This game may also be too early for Benjamin Mendy.
4

Swans' form

With two points from their last four games, Swansea have picked the worst time of the season to hit a bit of a rocky patch.

The Welsh side have been greatly improved under Carlos Carvalhal, but failure to win any of their last four matches has left them precariously placed above the relegation zone.

Southampton's point at Leicester on Thursday evening leaves the Swans four points above with a game in hand – but with Saints playing the FA Cup semi-final against Chelsea on Sunday, the game against City is effectively their extra game.

After the Blues, Swansea face Chelsea and Bournemouth away and Saints and Stoke at home – the clashes with the latter two will almost certainly decide their fate.
Beautiful Football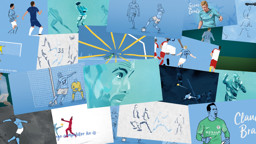 5

Title defence begins on Sunday?

Pep Guardiola admits he doesn't know how his team will react to becoming champions.

He is confident of his team's mentality, but he says it is a challenge and one he is looking forward to .

In many ways, the Blues' title defence start against Swansea, with a marker already being placed for next season.

If the Blues can win the final five games with the same intensity and style that has preceded this weekend, already, City will be the team to beat next season.