Men's Team
1
Zinchenko ready to step up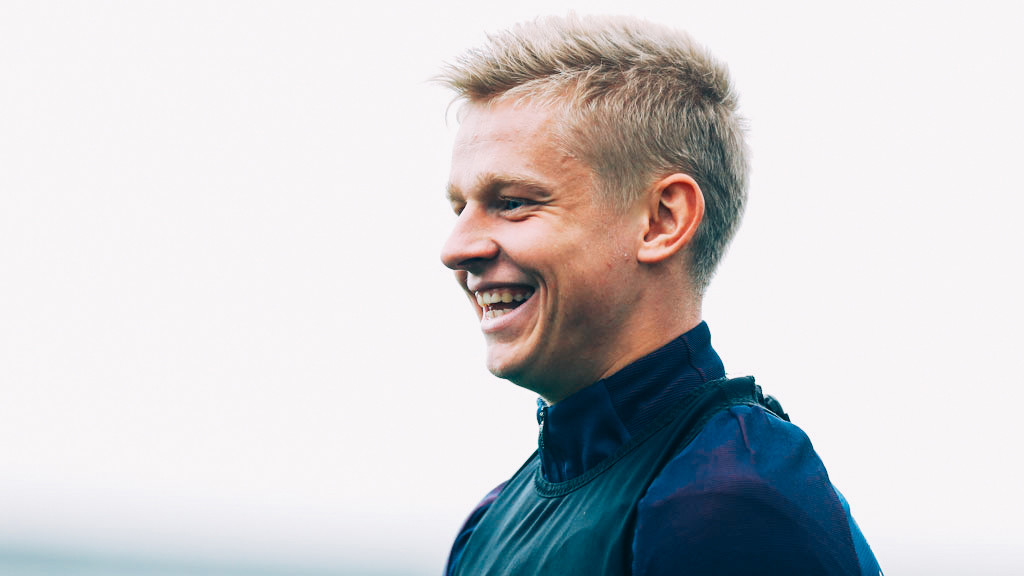 DAZZLING: Oleks Zinchenko shows off the pearly whites!
Oleksandr Zinchenko is hoping to be involved in City's Carabao Cup tie against Wolves on Tuesday.
The Ukrainian midfielder is yet to make a first team appearance for the Blues since joining from Shakhtar Donetsk in July 2016.
Zinchenko featured in several pre-season games for City and has twice been an unused sub this season – so could he feature against Championship leaders Wolves?
"I hope so," he said. "We will see what happens but obviously it is what I am working towards."
Pep Guardiola hinted that the 20-year-old is one of his options for left-back in Benjamin Mendy's absence and Zinchenko admitted he is ready if called upon.
"I've been doing more in recent training sessions and I'm starting to really understand the role now," he said.
"A central midfielder should be able to play in every position and be smart in my opinion – like Fernandinho – he can play anywhere and be equally as good.
"It is adding new aspects to my game which hopefully will improve me as a player. You have to be professional, work hard and try and improve every day.

"These guys are helping me and I really enjoy training with them."
A popular figure among the squad, Zinchenko has become good friends with Gabriel Jesus and, his mentor, Fernandinho who recently claimed the midfielder is one of the most talented players to come out of the Ukraine in recent years.
"Fernandinho has really helped me settle here and he helped me understand a lot because, obviously he was at Shakhtar Donetsk as well and he speaks Russian!
"When I read words like that from Fernandinho, it means so much because I respect him. It gives me more confidence and extra motivation to do even better."
Though he spent time on loan with PSV last year, Zinchenko admits he would prefer to fight for a place at City rather than spend more time away. He said: "My first goal is to stay here – this is my home and I want to play for City.
"It won't be easy to break into this team, but I'm working hard towards my goal and I want to be a positive influence at the Club, on the training ground and in the dressing room and contribute in whichever way I can."