Men's Team
1
December fixture changes announced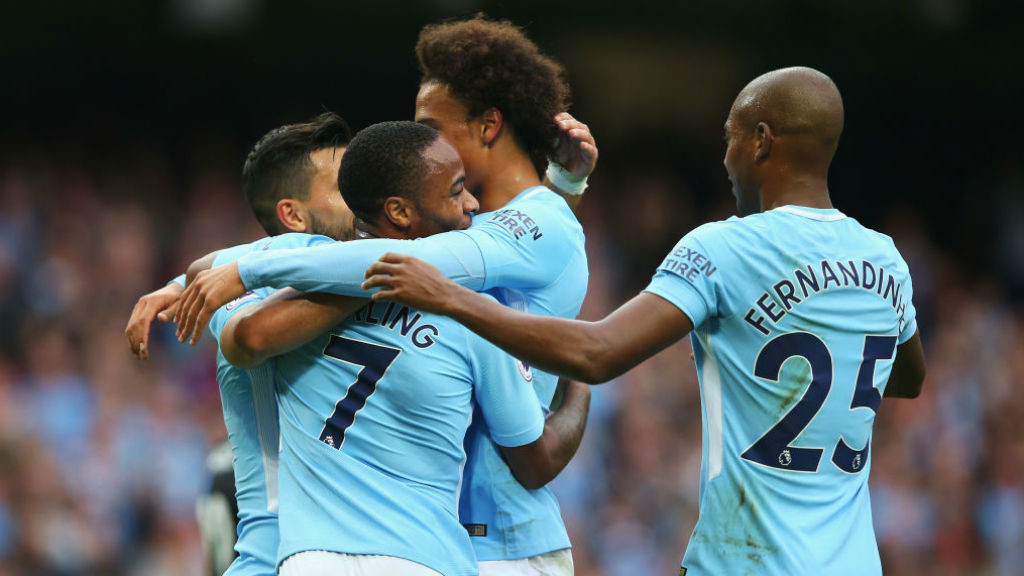 ON FIRE: The goals are flying in for City right now
Six of Manchester City's Premier League fixtures in December have been rearranged.
The home games against West Ham and Tottenham Hotspur have both been rescheduled for television coverage, as has the Manchester derby and the trips to Newcastle and Crystal Palace.
Meanwhile, the Swansea City match has also been moved, but will not be shown on TV.
West Ham will now visit the Etihad Stadium a day later than originally planned, on Sunday 3 December for a 4pm kick off, which will be broadcast live on Sky Sports.
They will also show City's trip to Old Trafford, which has been moved to Sunday 10 December and will get underway at 4.30pm.
Consequently, the midweek clash at the Liberty Stadium has been pushed back a day to Wednesday 13 December at 7.45pm.
Spurs are due at the Etihad on Saturday 16 December, but this game now starts at the later time of 5.30pm and will be live on BT Sport.
And there will be no Boxing Day fixture this year, with our trip to the St James' Park moved to Wednesday 27 December for a 7.45pm kick off, which will also be on Sky.
There will, however, be a New Year's Eve match, with City v Crystal Palace pushed back a day and scheduled for a 12noon kick off on Sunday 31 December. BT Sport are the broadcaster.
Fixture changes for January will be announced in due course.
December fixtures:
West Ham (H) – 4pm, Sunday 3rd (Sky Sports)
United (A) – 4.30pm, Sunday 10th (Sky Sports)
Swansea (A) – 7.45pm, Wednesday 13th
Spurs (H) – 5.30pm Saturday 16th (BT Sport)
Bournemouth (H) – 3pm, Saturday 23rd
Newcastle (A) – 7.45pm, Wednesday 27th (Sky Sports)
Crystal Palace (A) – 12pm, Sunday 31st (BT)