Men's Team
1
Ederson: Huddersfield will be a difficult test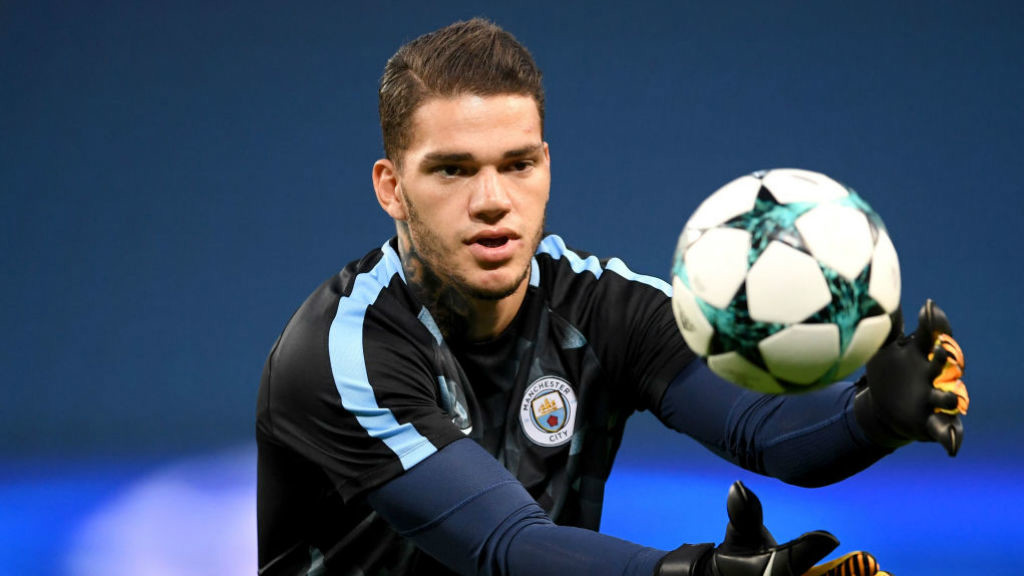 SAFE HANDS: Ederson look solid again
Ederson says each fixture in the Premier League brings a completely different challenge.
The City keeper, who claimed his tenth clean sheet of the season against Feyenoord, has conceded just 10 goals in 17 games and will be looking for another on Sunday away to Huddersfield – a match he expects to be a tough encounter.
"It's not only this game, but all of the them and the different teams we face, we'll always encounter challenges," said Ederson.
"It's going to be a difficult away game for us, just as Brighton, Bournemouth and Leicester ere, but I believe that our team is focused and well prepared to go there and fight for another win.
"We've faced challenges from every team we faced so far and I believe it won't be different against Huddersfield.
"We've a very strong team, which has been well prepared in various positions, especially in the attack and midfield and I believe that's very important.
"Every player that walks into the side does his best and has executed their role perfectly. Our group is very strong and even when different players play, we stay the same."

There has been a notable increase on teams playing out from the back this season and no doubt some are basing their style on City's successful blueprint – but in turn, that has seen some hairy moments for keepers up and down the land as they play more with their feet.
"There are diverse ways to face a game," said Ederson. "Our team mainly works on the attack, knows how to deal with pressure and keep the ball and that causes a lot of issues for our opponents, perhaps that's the reason why we are seeing more teams play from the back."