Men's Team
1
Pep: Gabriel Jesus wants to be the best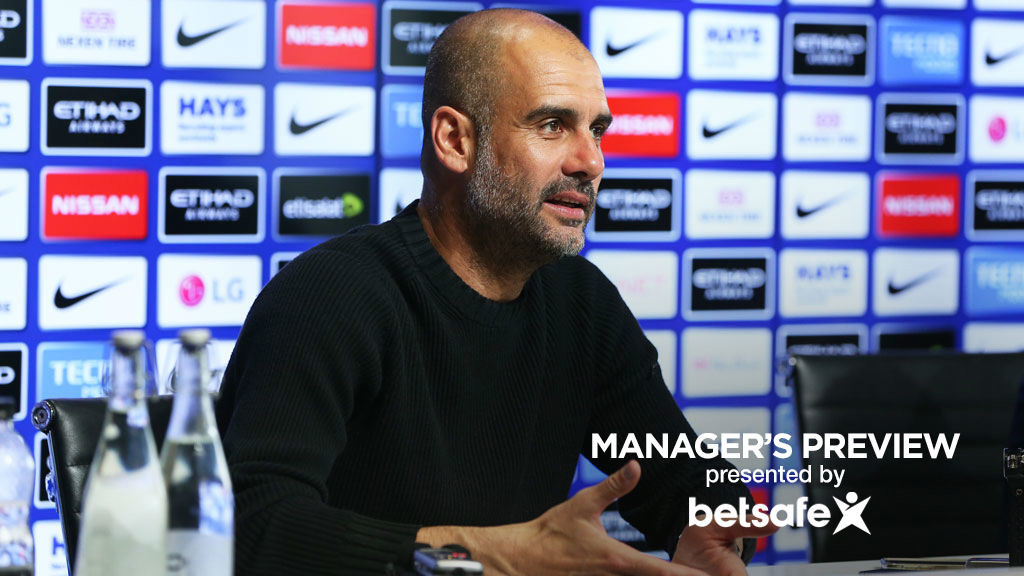 BAGGIES PREVIEW: Pep Guardiola
Pep Guardiola says he is not surprised by the impact Gabriel Jesus has had since he joined City.
The Brazilian has scored five goals in seven starts for the Blues and settled into the team seamlessly.
The boss, however, says the youngster has a lot of work ahead of him in order to get where he wants to be, but expects him to achieve his goals.
"His impact has been big," said Pep.
"His gap to improve is huge and we want to help him do that.
"He is so open minded – his first mentality is to help the team. When he loses the ball, he runs to fight for it back. I love that."
Pep also revealed that Gabriel has a thirst to learn and continually takes advice from his peers.
"I like the way he listens to his teammates such as Fernandinho and others," he said.
"He wants to become a great player; a better player, and he is willing to take advice and work hard.
"We cannot forget that Gabriel Jesus was out for three months injured. He is still young and has a lot of things to improve.
"Both Gabriel Jesus and Sergio Aguero have great qualities. They can definitely play together."