Men's Team
1
Player of the Season shortlist revealed: Vote now!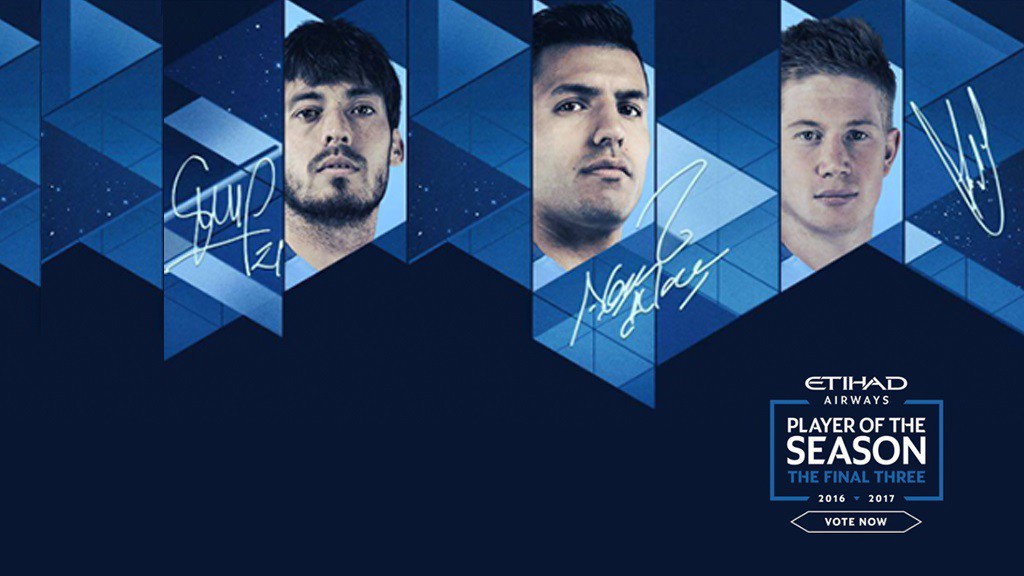 FINAL THREE: Who will you go for?
The first round of voting has ended and Kevin De Bruyne, David Silva and Sergio Aguero are in the final three for the MCFC Etihad Player of the Season award.
De Bruyne, with 16 assists this season, is looking for his second award in a row after winning the Etihad Player of the Season vote last year.
Silva is yet to win the Manchester City Player of the Season award, but few would argue if he took this season's honour.
And with 31 goals so far this season, Aguero is looking for his third Etihad prize.
Voting closes Sunday so there's no time to waste - if you haven't voted yet, now is the time!
The MCFC Player of the Year award is in association with the Manchester City Official Supporters Club.