Men's Team
1
Manchester derby date confirmed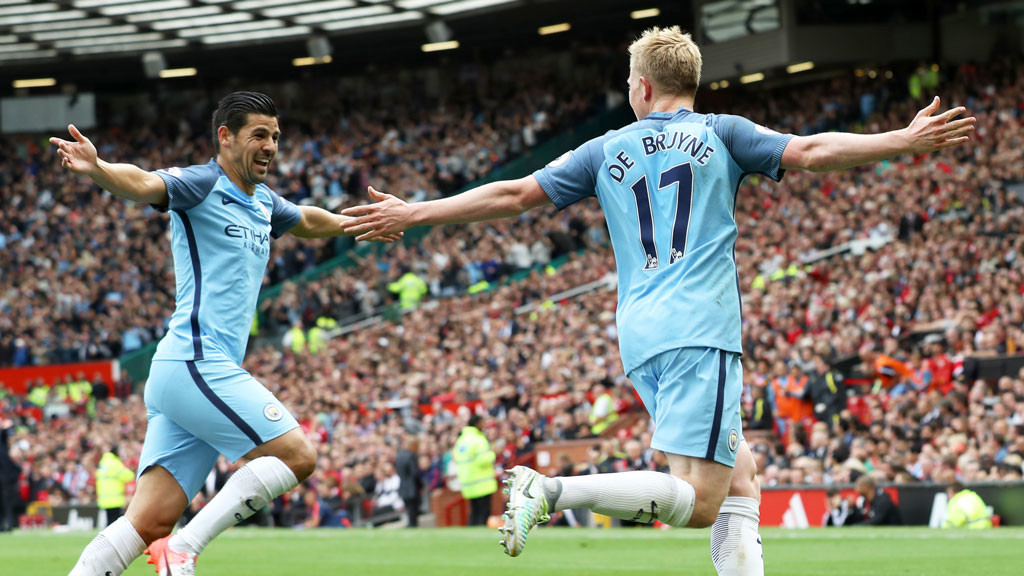 KEVIN DE BRUYNE: Celebrates with Nolito
Manchester City will play Manchester United at the Etihad Stadium on Thursday 27 April, kicking off at 8pm.
The Premier League game, which was originally postponed due to the Reds participation in the EFL Cup, will be shown live on Sky Sports.
Consequently, the Blues trip to the Riverside Stadium to take on Middlesbrough has been rearranged and will now kick off at 2.05pm on Sunday 30 April.
With both Sky Sports and BT Sport having already confirmed their schedule for this weekend, City v Boro will not be broadcast live on TV.