Men's Team
1
Gabriel Jesus injury update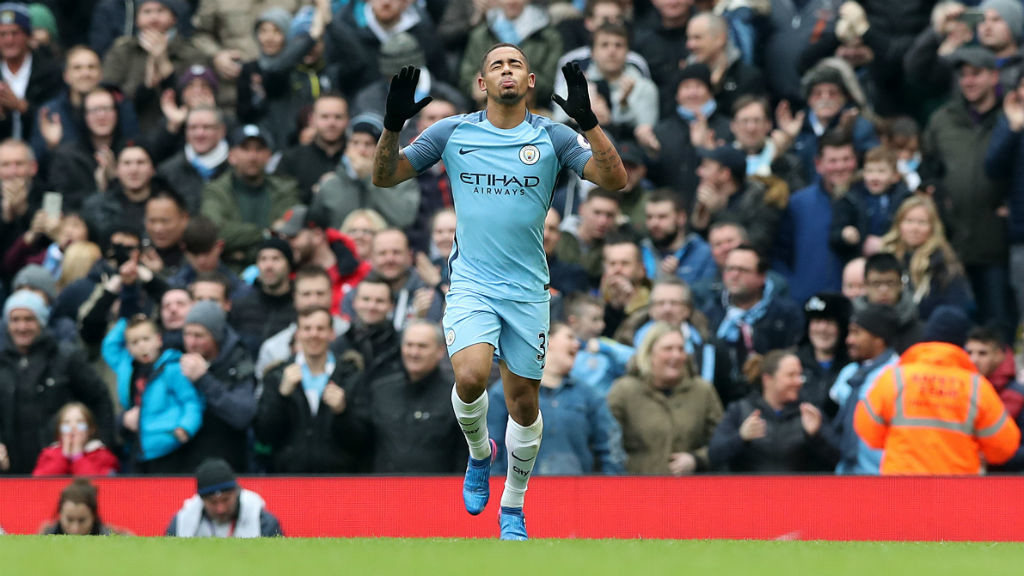 BLUE HEAVEN: Gabriel Jesus celebrates City's opener
Gabriel Jesus has given City a boost with the news he will soon return to full fitness.
The Brazilian striker was stretchered off against Argentina following an accidental collision with City team-mate Nicolas Otamendi during an international friendly in Australia.
After sustaining a facial injury, there were initial fears he may possibly require surgery, but last night the youngster took to Twitter to give Blues' fans an update.
Jesus wrote: "I won't need surgery! Within three weeks I should be back! Many thanks to all the fans for the support and love! Thanks to Dr. Pagura and his team."
He also added on Facebook: "Hi people! Yesterday I did a facial resonance, several exams and I have GOOD news! My recovery is going very well and I won't need surgery. In 15 days I will be reassessed, but all signs show that I will be back within three weeks! Thanks a lot to everyone that sent me messages, who supported me, sent positive vibes and prayed for me! Thank you to Dr. Jorge Pagura, Dr Claudio Lotemberg and Dr Sergio Miranda, for the treatment and attention."
We will bring you further updates after Gabriel's reassessment.
With pre-season training still a few weeks away, Pep Guardiola will hope the youngster will back in time for the Blues' US tour which begins in July.