Men's Team
1
Fernandinho smoothing the way for new City stars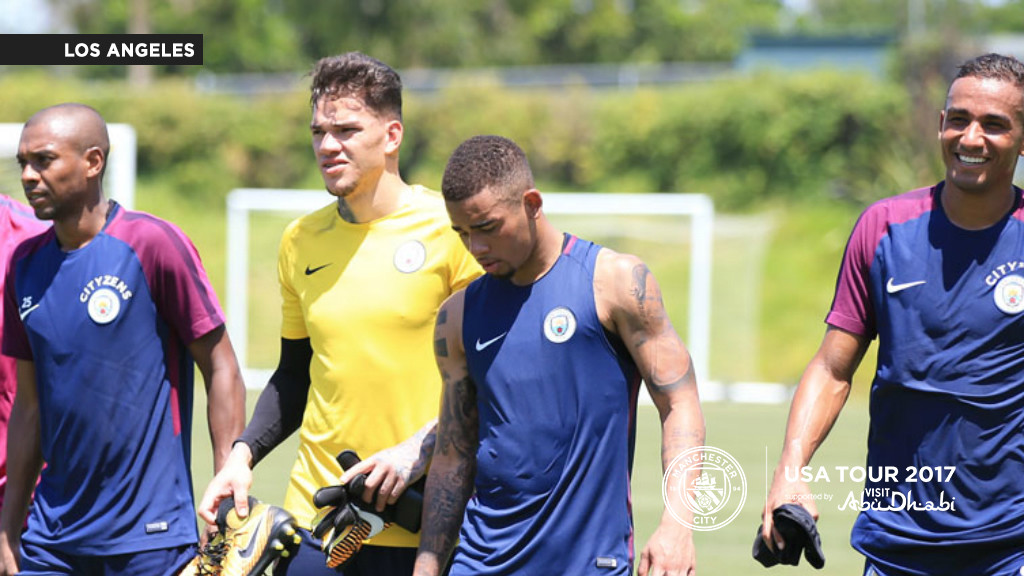 BOYS FROM BRAZIL: Fernandinho, Ederson, Gabriel Jesus and Danilo
Fernandinho has been at his versatile best to help smooth the arrival of Manchester City's new Brazilian players this summer.
Ahead of the ICC clash with Real Madrid at the Coliseum on Wednesday, Fernandinho – famed for his adaptability on the field – has been performing a number of roles behind the scenes.
Goalkeeper Ederson joined earlier in the summer and compatriot Danilo linked up with the squad at the weekend.
He said: "First of all to translate things like meetings, training sessions and to introduce them to team mates and staff.
"It's a new challenge in their life, players like Danilo, Ederson, come from warmer countries, and they will now arrive in Manchester, with bad weather conditions, we have to prepare them well for that!"
Guardiola explains City transfer strategy
Talking about City's new signings in general Fernandinho added: "All of them have got the quality, especially for the Premier League.
"Danilo, Mendy, Ederson, they are strong. The Premier League is demanding physically. Every three days you have to be ready to play at a high level.
"They can make a difference for us to in the Premier League and Europe. I hope we can help them to be ready to do their best."